I've made progress on TAST but I failed to mention last week that I would be out of town for archaeology again this week. I made the right assumption of not having time to sew so I left everything back home.
I am enjoying myself here though, and found some beautiful historic examples of quilts in the Estill County (Kentucky) museum. I don't know if this pattern has a name, but I love the scrappiness of it, and it looks fairly simple! Maybe a variation of or "free styled" tumbler?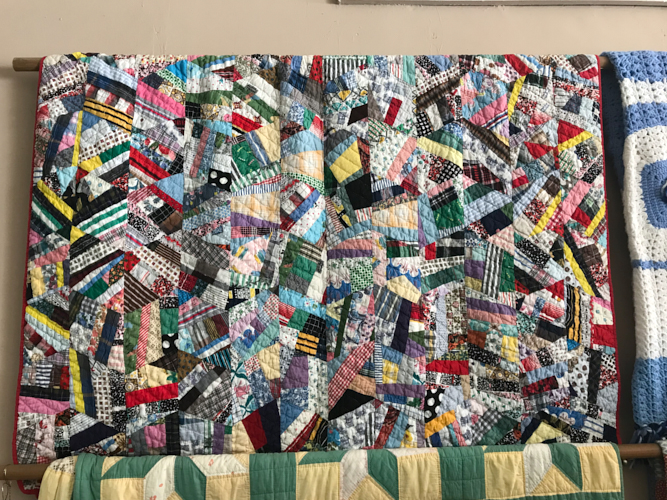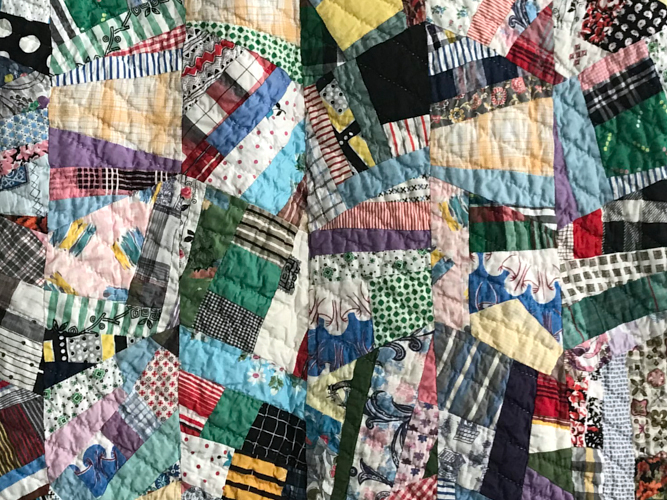 This is a beautiful example of cross stitch design and strawberries – and lovely hand-quilted patterns: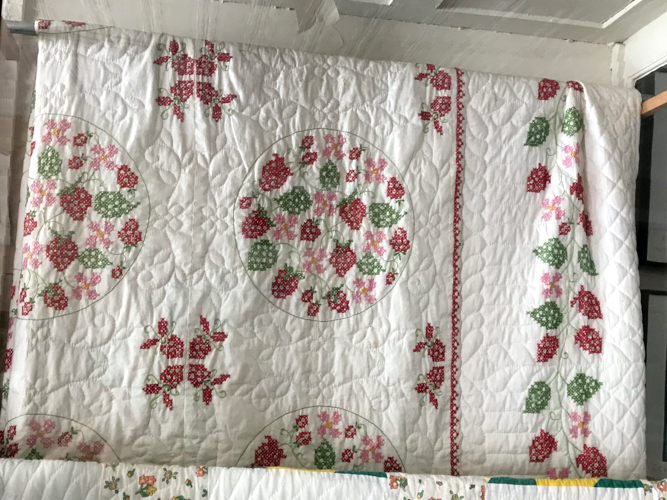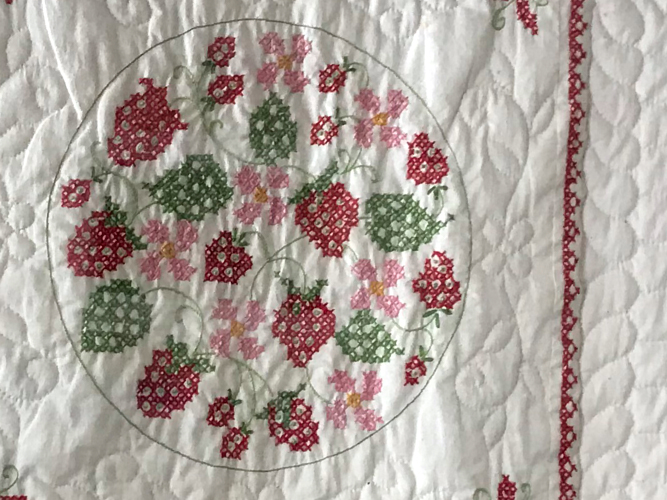 And of course since I am into embroidery stitches and crazy quilting, I had to take many photos of this piece. Unfortunately it was behind glass and quite difficult to photograph without getting reflections.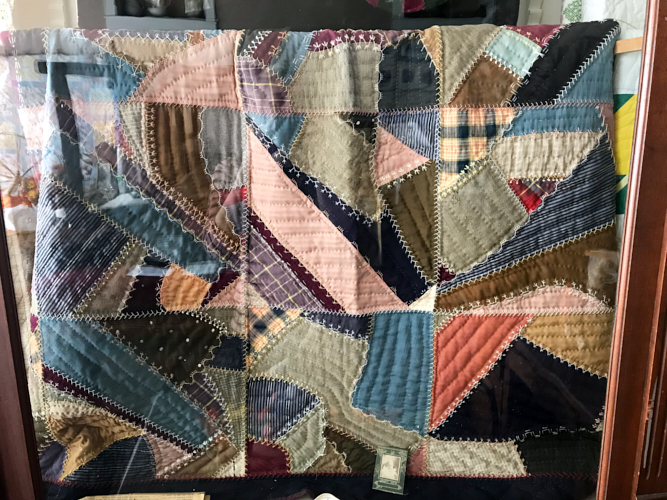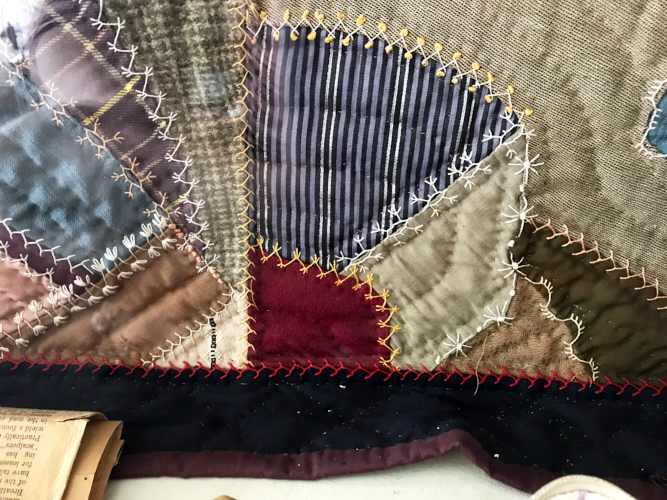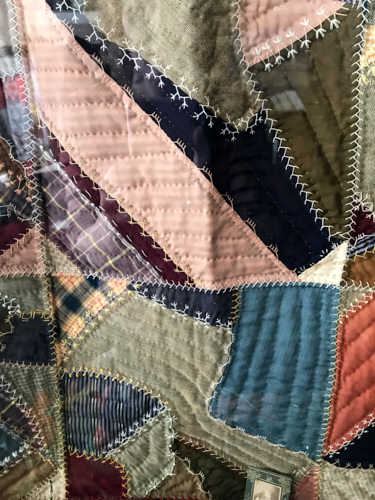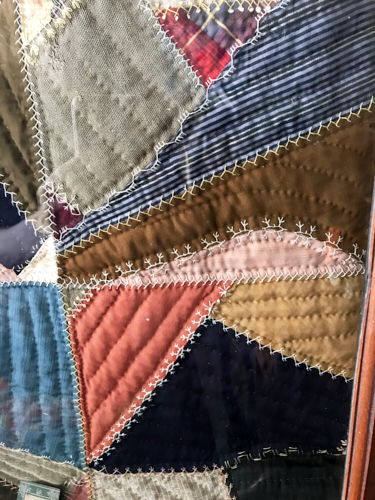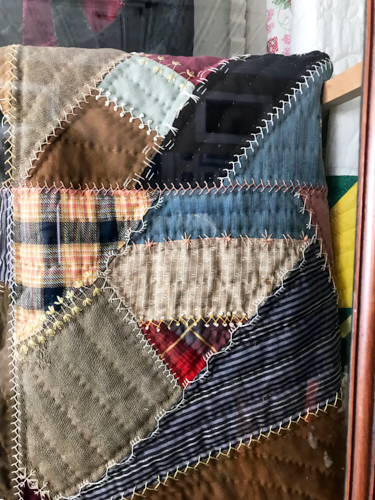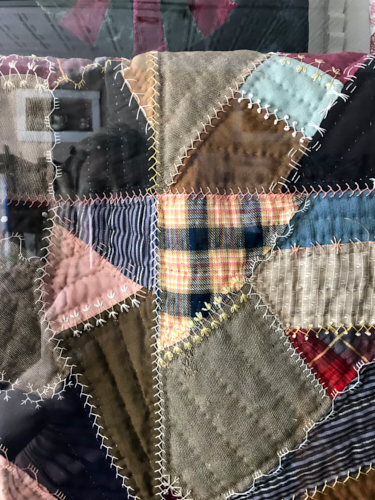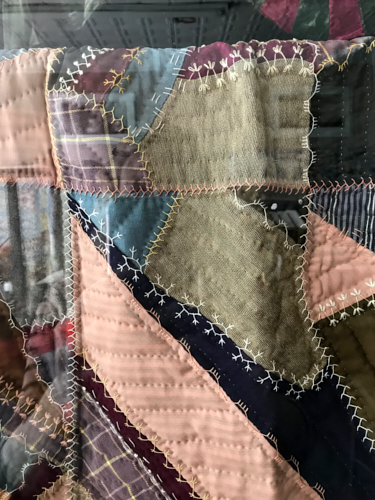 I love that quilt quite a lot – it has so many stitching ideas I've never seen before. Definitely going to remember this for future projects! That's why I will even include this one with the terrible reflection – very cool embroidery!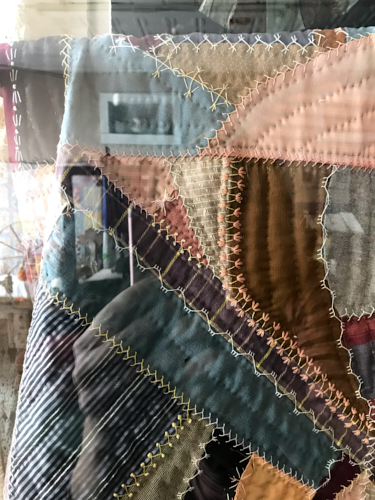 I wasn't at this museum for funsies but instead to meet with local interest groups and do some research. Forgive the iPhone photos, please. I barely had time to snap these photos or I might have been able to plan better for record-keeping. What I mean is, I didn't get any information about the artists or time period or the like. I did meet with some of the Estill County Historical and Genealogy Society and Museum staff, so perhaps I can ask them next time we discuss the project!