As I mentioned, I enrolled in a beginner's crazy quilt course – Kathy at Shawkl runs it for free and I can tell already that she poured a lot of her heart and soul into the class. Anyway, I needed a quilter's hoop, and though I have a large round one that could work, I opted to try what she uses (if you want to be like the teacher, do as the teacher does!). She has a free set of instructions, and as long as you have access to the PVC supplies and a pipe cutter, it only takes about ten minutes to put together and it's quite cheap! And I don't know about what car you drive, but with my back seats pulled down, the 10″ poles fit fine in my full-size sedan car.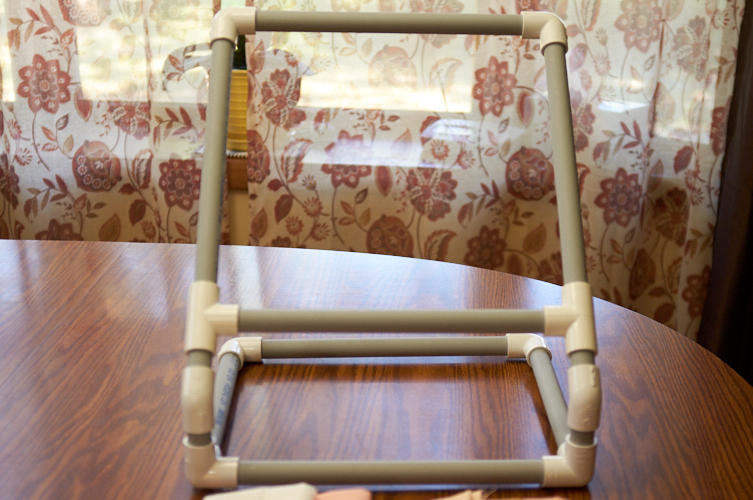 Boy was skeptical that ½" pipe would be sturdy enough, but I trusted Kathy – you know, the creator of the device. However, Boy did suggest using the grey pipe (schedule 80) rather than white (I think white schedule 40 would have been fine, too!). He thinks I should prime and glue it, but currently I have no intention to do so. If it does get wobbly or something during work, I will consider glueing it into two parts. I want to be able to dismantle it when not in use, though.
More to follow once I get all my supplies together!