TAST is on hiatus this week. I should have gotten my last pennant finished, I suppose, or at least should have decided about that crossed buttonhole stitch, but alas, I have done neither! My brain's energy is all on the deck or planning to go away for a couple of weeks to do bioarchaeology stuff.
The weather has prevented us from doing much more with the deck. The concrete is ready for the next stage, adding the post holder things (I am sure there is a more official name for them, but I am too lazy to investigate). Then the wood work can begin! I imagine this will be like the re-roofing project: I go away for a bit of work and come home to a lovely finished project weeks later without spilling much blood or sweat myself. It's pretty cool, true, but I do wish to be more participatory at times. House building is, after all, like crafting on steroids! That is why I have requested some boards specific to a different project to be ordered when the time comes to get the deck stuff. I intend to build a little pergola for my garage pretty well solo over a weekend when I am home. I found some details at This Old House, so I hope to create something like this (though we do have a two-car garage door so I'll have to finagle the measurements):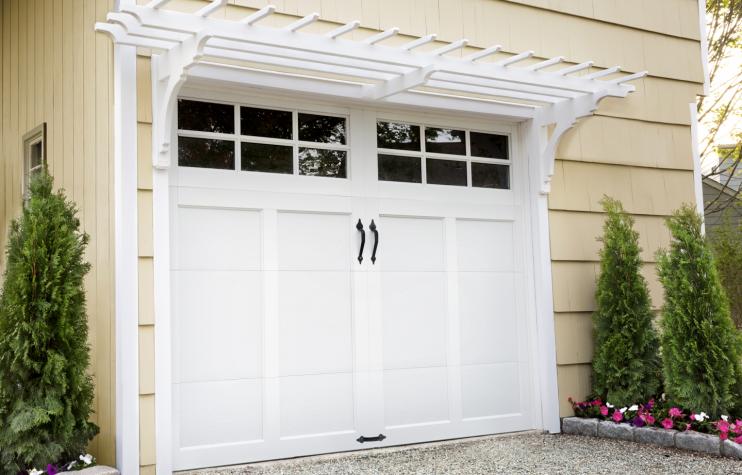 And that's it. I am ashamed to say NO crafting has occurred since last week. My brain is on anthropology instead!