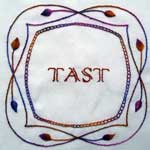 You've read about my idea for this here, right? Ok! See all completed TAST posts here.
I got a bit behind with TAST, I think largely due to the difficulty of turning the Rice Stitch into a motif all on its own. But I finally completed it! In its full front and back glory: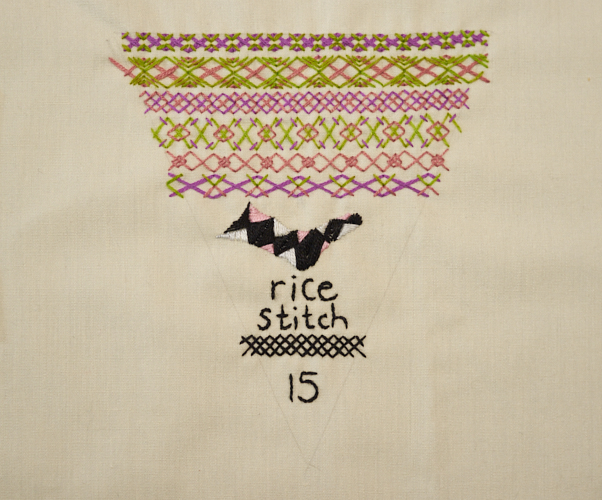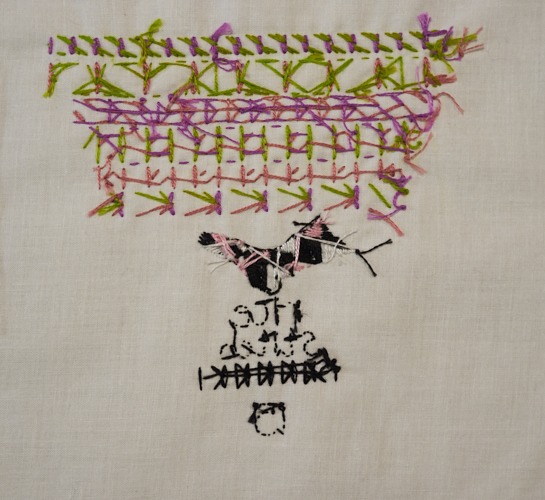 I played around with how to layer what I am calling the "rice" on top of the cross stitch, which is the basis for the rice stitch. I hope it is all pretty self-explanatory by looking at them. The only "tricky" one is the third row, which looks like I layered two rows of cross-stitching but I did not. You can tell that from looking at the backside. Doing that would have been faster than making the rice stitch, though;)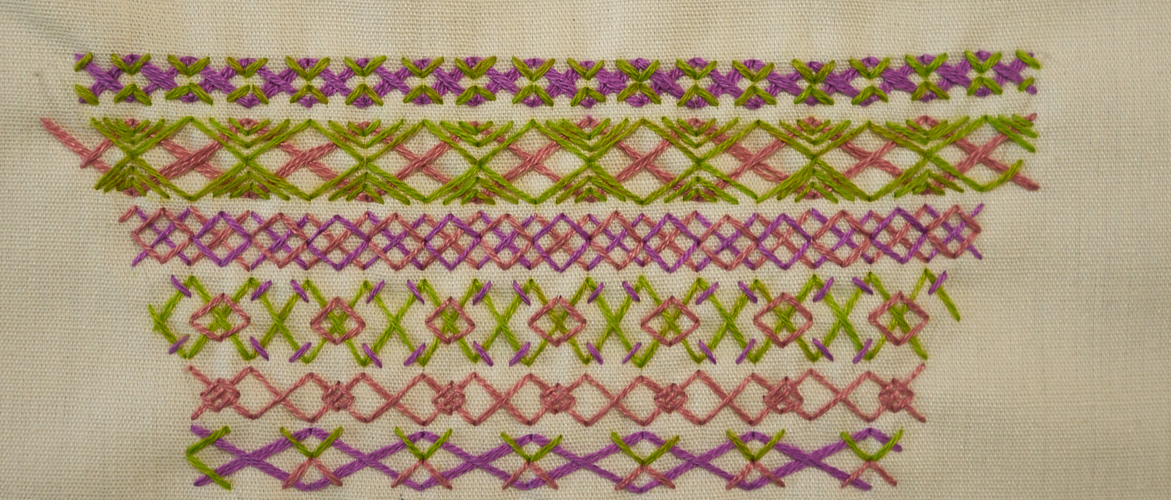 I settled on an argyle style sock as my motif. It basically is a weird satin stitch design on top of cross-stitch, though, when you really think about it.

And the title portion – I made the "rice" stitches as big as the cross-stitches so again it looks like row three. For a sampler, I do wish I had made them more like tiny "rice" pieces but I've since moved on from this one!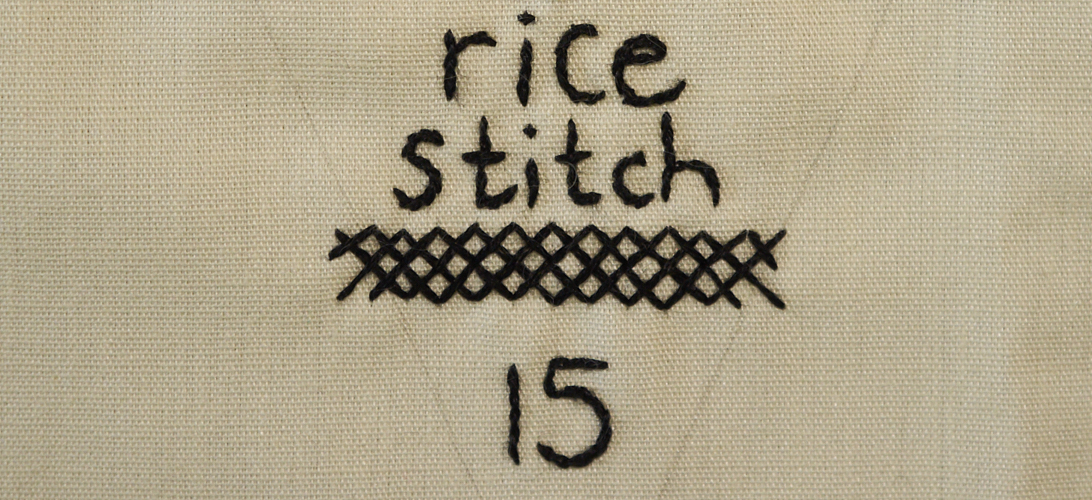 In other thoughts, I am glad I have decided to make a combined pennant for the stitches I have "missed". It helps alleviate some stress of trying to come up with a dedicated pennant for stitches that do not have much variation (French Knot, Satin, etc), but still let's me catalog them. And practice is always needed!