One of the things I did this summer was work down at the Daniel Boone National Forest in Kentucky, as I mentioned before. It was a blast on so many levels, and I just realized that I did help craft something amazingly huge! Two things, actually: bent-pole structures!
Bent-pole structures were often used by native peoples (and still used by some people around the world, let us not forget), so you might be thinking this goes more in line with my anthropology blog, and it does, but you'd be wrong to ignore such craftsmanship!
Behold, a domed structure. After a day of cutting and collecting saplings, it was put together in a single day by an average of maybe 4 people. It's roomy and spacious, and I hope to one day build one in my garden, planted with some woody vines (next year perhaps, if I can find enough trees!). Super cool, amiright? The cattail matts were added to it during the event, as it was part of the cattail demonstration. But this thing is strong enough for 4+ adults to be standing on it during construction, without fear at all of damaging it.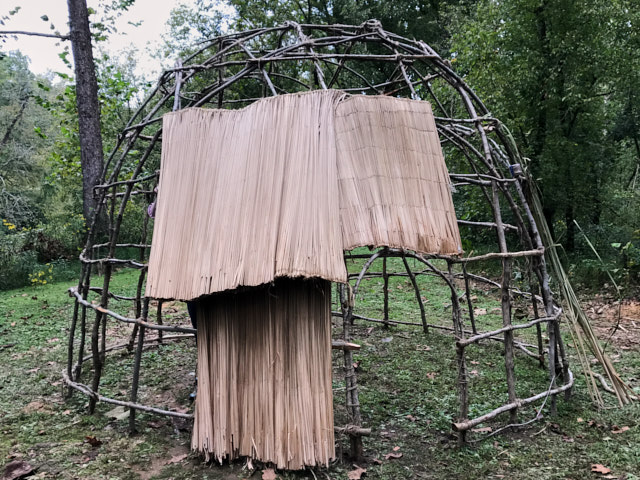 We also built this rectangular bent-pole structure, also in a day, despite only having an average of 3 people. Though shaped differently, they have roughly the same floor space and height. We only put on a small sample of roof thatching just to give a sense of what it might look like once complete. I think the dome one would be stronger over time (and looks cooler), but it is a little more challenging to create. Should I ever make one, you can bet on finding out about it here!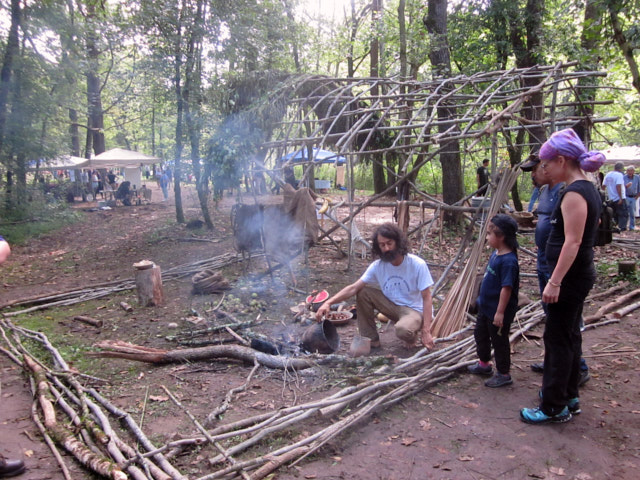 These were part of two demonstration booths at an event called Living Archaeology Weekend. If you are ever in the area during Kentucky's archaeology month of September, be sure to check it out! I had an absolutely tremendous time there.