I am torn between saying the best thing about the internet is the wealth of knowledge and saying it is the wealth of generosity. I came across a free pattern of such a cute little elephant I had to try it out! Thanks to the Swedish material girls at materialisterna!
I printed mine onto the blank side of some scrapping paper I had cut to 8.5 x 11″ and printed it at 108% to make it the largest I could. It jammed the first time in my printer, but then I used the manual feed for envelopes and it worked without issue.
I carefully cut everything out, using an exacto knife for some parts, but scissors probably could have handled it all. I also used a little burnishing tool to make a crease where the tabs get folded. That was a great decision on my part and I pat myself on the back for thinking of it!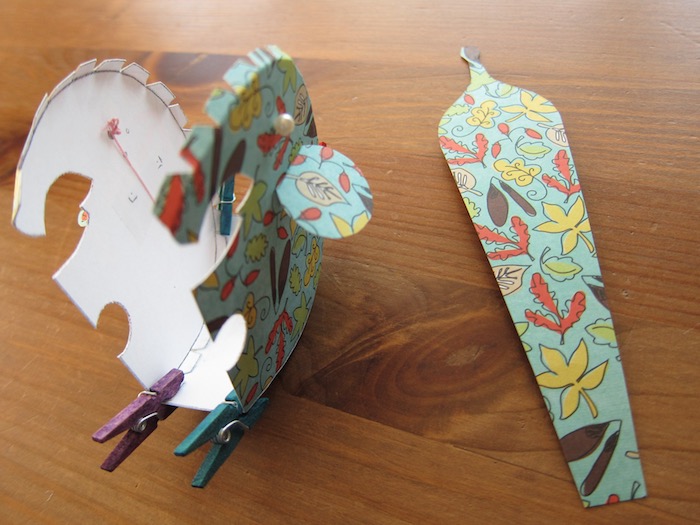 I used tiny white beads for the eyes, and simply taped the thread on the inside. I pierced the holes on both left and right sides of the elephant at the same time to assure they would be in the same place, and also used my needle and that method to mark where the ear pieces would be glued.
Then began the arduous task of glueing… My little clothespins helped hold things in place, with some Elmer's glue and scotch tape. About one Star Trek episode later, I had a perfectly darling elephant.