*1/27/15 Edit: IkeaHackers added this to their page – check out their site for a ton of great "Ikea hack" ideas! 🙂
Ikea does make some really great products, and one of the things I use often is my little BEKVÄM stool. It is lightweight and easy to carry around my kitchen and other parts of the house when I need a step up. Plus, it works as additional seating sometimes – often for my cat, Maya;) I decided it needed a cushion but I wanted the cushion to be removable for when I needed a step up, you know? I don't want to stand on a pretty seat and make it dirty over the years! So, here I introduce to you my own Ikea hack!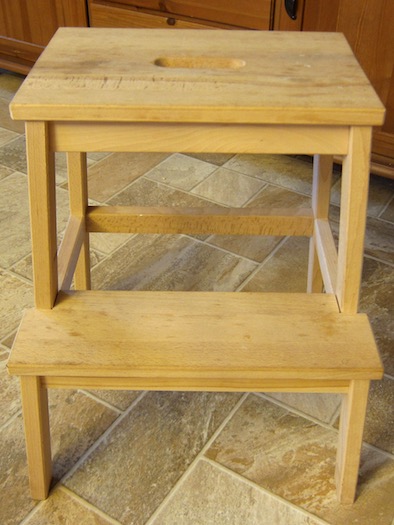 I bought a piece of ¾ inch wood, cut it the same size as the top of the stool, with about ⅜" extra on the left and right sides (to have a little edge to grab onto when removing), then lightly sanded the edges and corners just so my fabric would not snag on a splinter.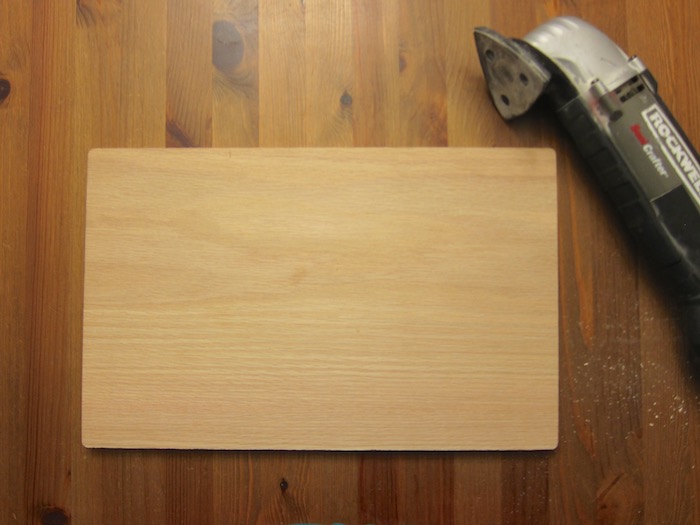 I used this board as a template to cut the cushion to size. The cusion is very thick and firm, and a little tricky to cut. I tried scissors, a knife, and my rotary cutter. What worked best for me was using the rotary cutter in vertical chopping motions.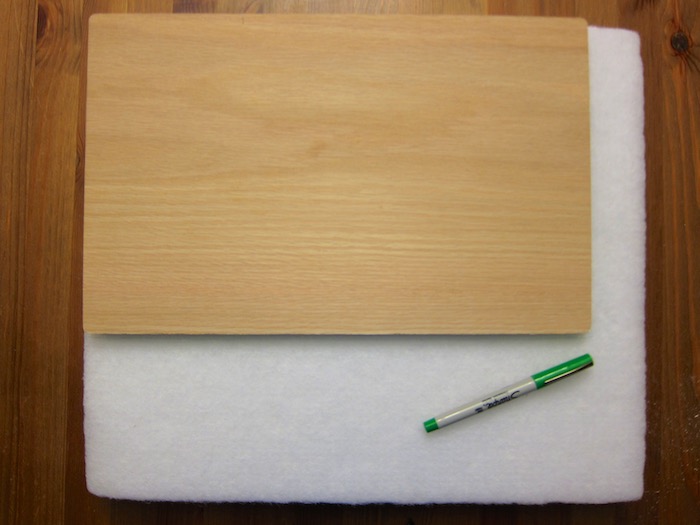 Then, I had a piece of snazzy canvas I bought a while back, and cut it so that I had about three inches to staple to the board. That way, I could make a hem with the fabric for extra strength. I did not have rhyme or reason to how I stapled it – I just had fun!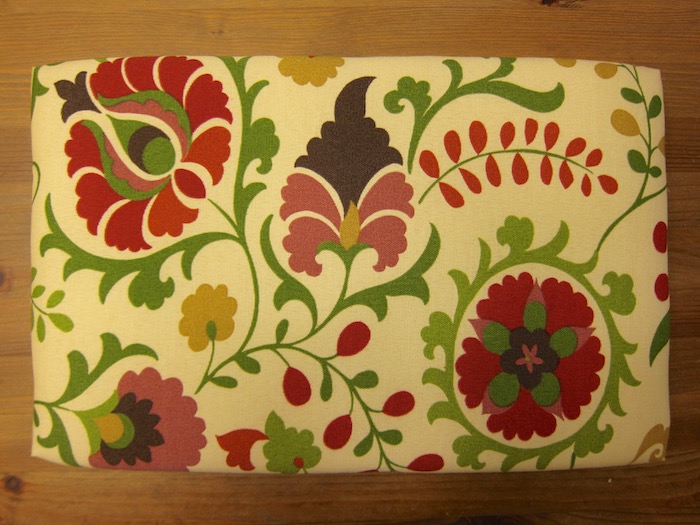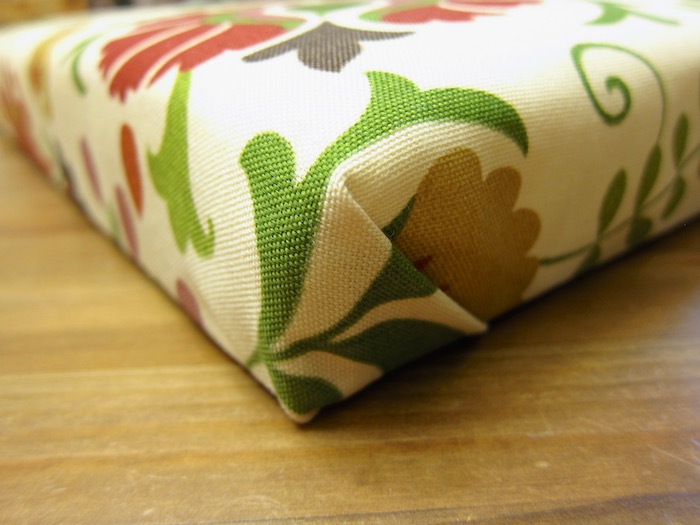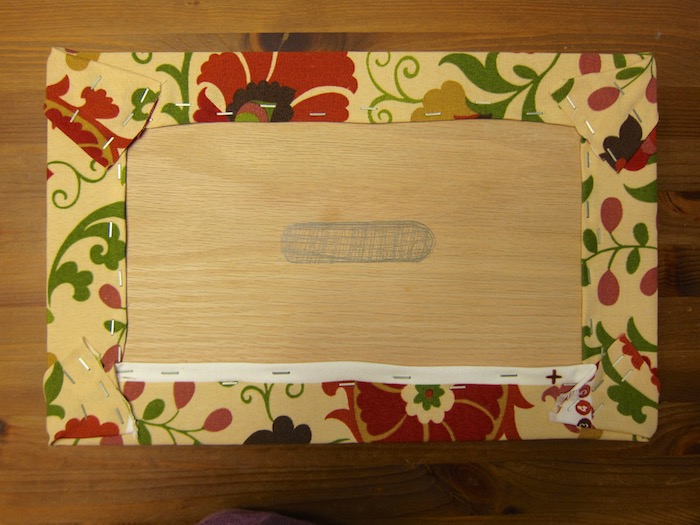 The whole point of this Ikea hack is to have a removable cushion, so as you can see above, I also set the cushion top on the stool and then traced where my wood-plug would go, through the handle opening of the stool itself. To make the plug, I had an extra bit of a 2×4 cut to the rough shape of the handle, then I sanded it down until it fit snug. I used a bit of wood glue and two screws (pre-drilled) to hold it in place.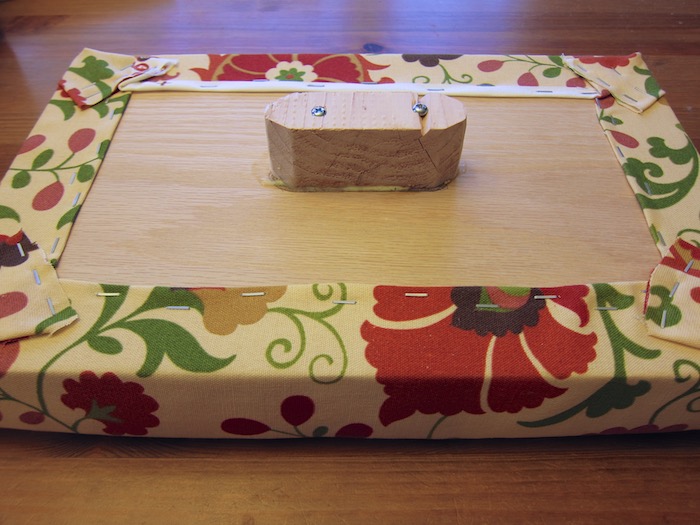 The plug allows the cushion to sit firmly on the stool, so you do not have to worry about knocking it off when you sit down. And, it let's you pop the cushion off when you need to step on the stool, because it isn't anchored to the stool itself – just slips into the handle hole.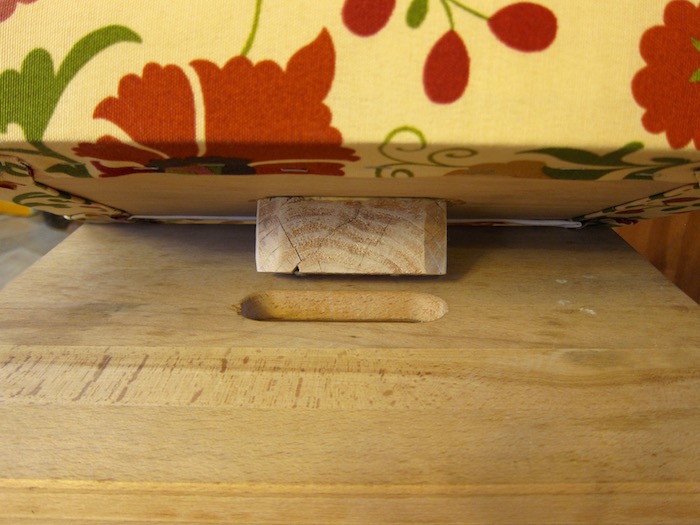 Now, all that is left is deciding on what color of stain I want to use on the stool itself!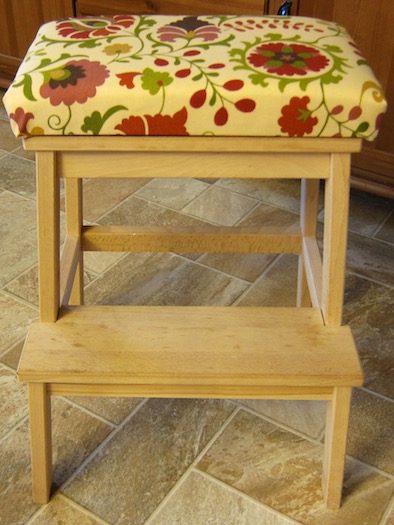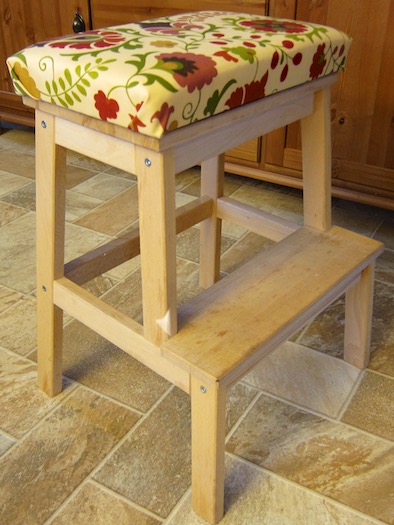 What do you think of my Ikea hack? Have you made one yourself? I'd love to see it:)