Our kitchen/dining room remodel was such a huge project, but it has come along quite nicely. I realized I never posted what things look like now, so here you go. First, a quick review of its history starting with how it looked just before we moved in: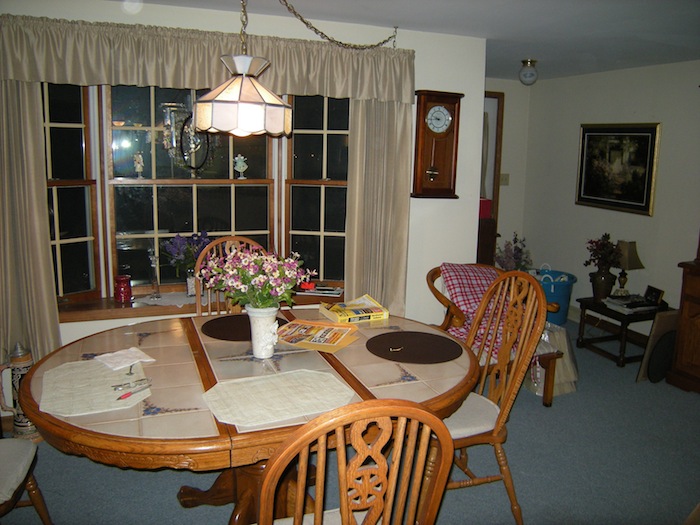 And then of course, we went through this total gutting all because I wanted to remove a wall with a window in it…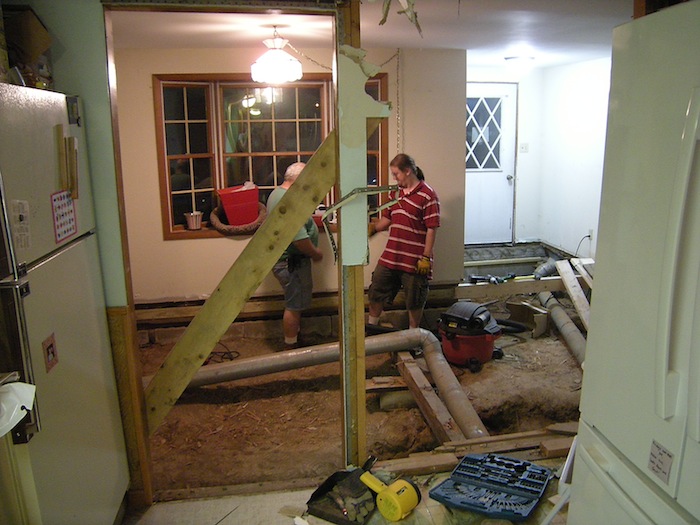 We lived with bare walls and hanging lights for quite some time.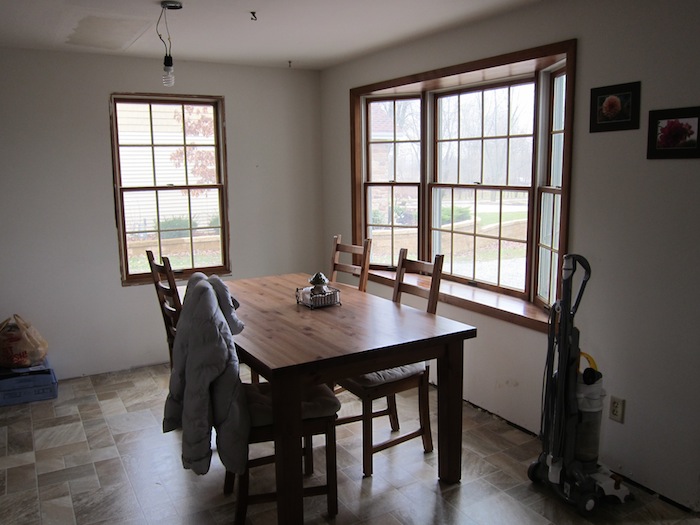 Then, over winter break during my last year at grad school, I just had to do something. So I painted. I was a little nervous at first to put the dark color on top, but I absolutely love it now.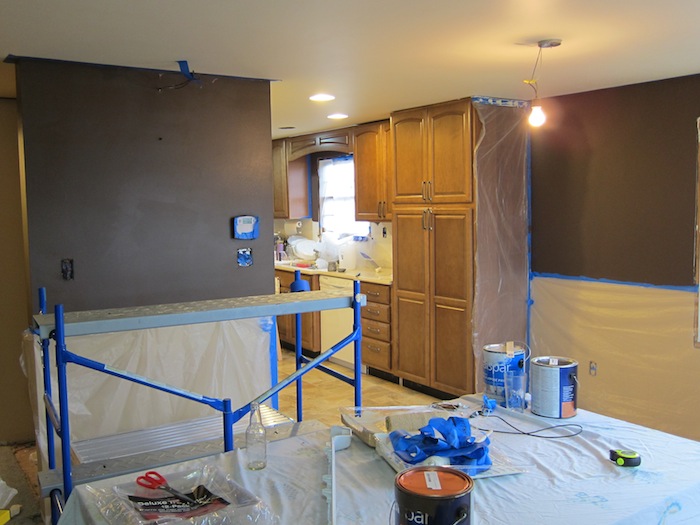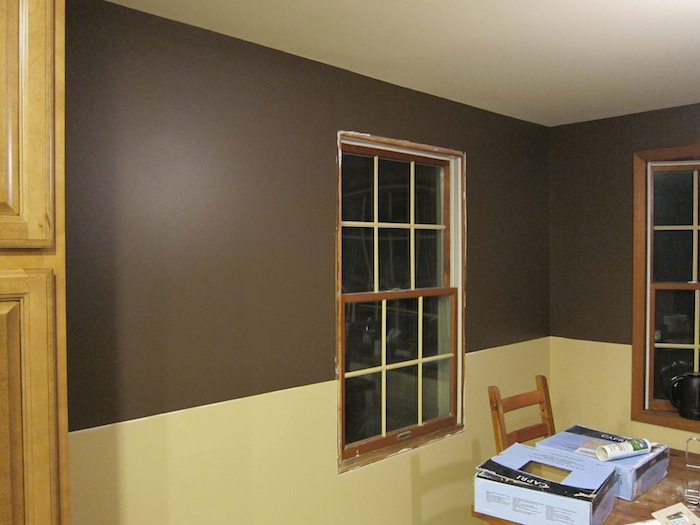 Finally found some curtains, nice rich brown panels with gauzy vintage-inspired floral panels.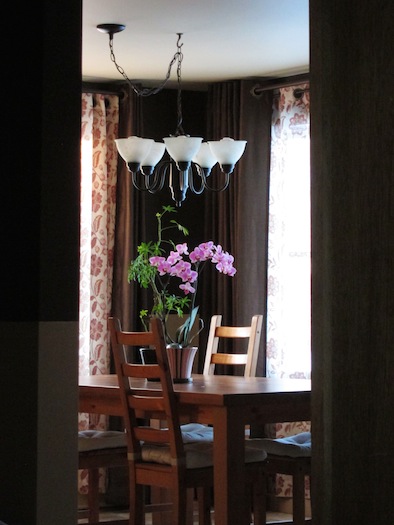 Unfortunately through all that remodeling, we still get the occasional creepy crawly…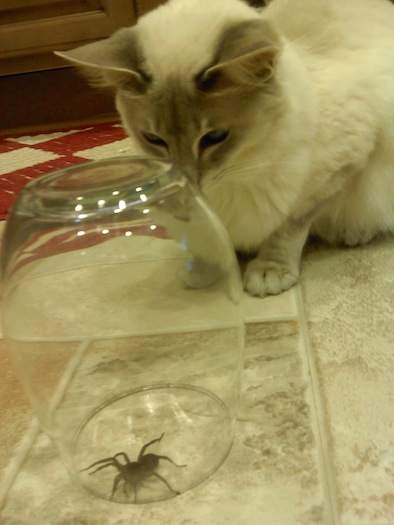 Anyways, we are not done yet. There still needs to be trim along the walls, doors, and side window. In fact, I set it up so that I could add baten board on the lighter color to give it some architectural detail. There are some other little bits too, but this place is starting to finally feel like home.