I received a package from Ireland yesterday! I entered around 140 giveaways with Sew Mama Sew during their week-long event, and I won one! You can check out the original post from El Petit Taller, but this is what I won: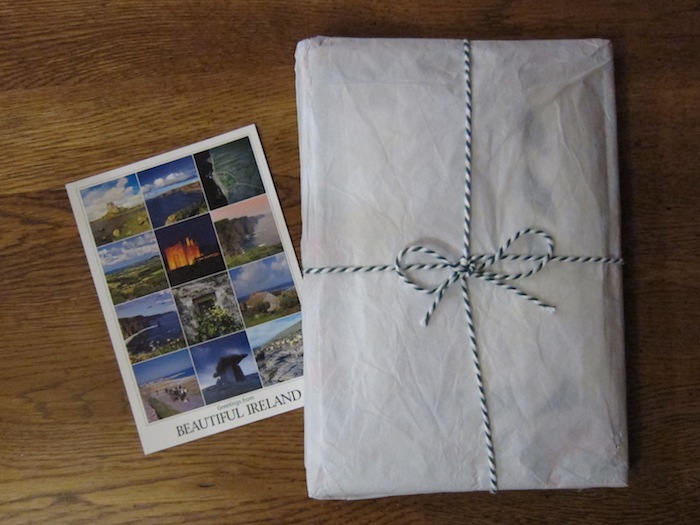 A handmade notebook cover, complete with button tie, bookmark, pencil, and hardback notebook.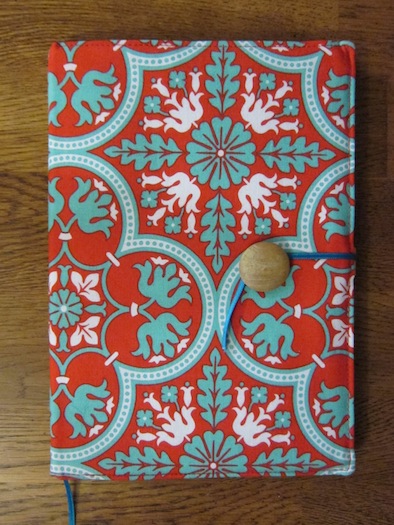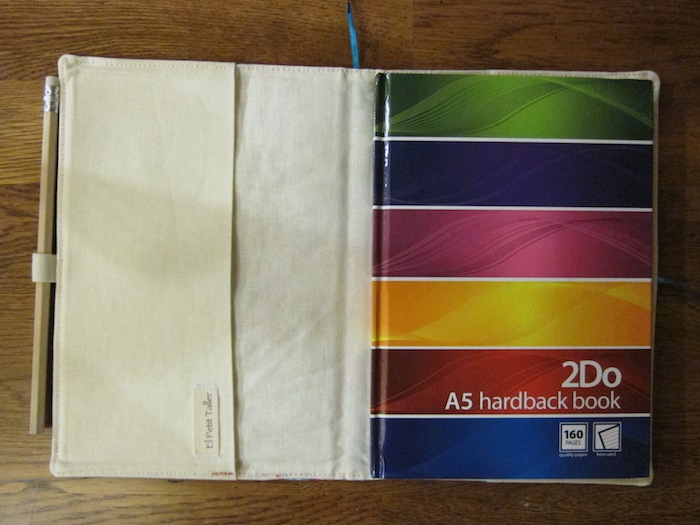 A cute quilled whale bookmark.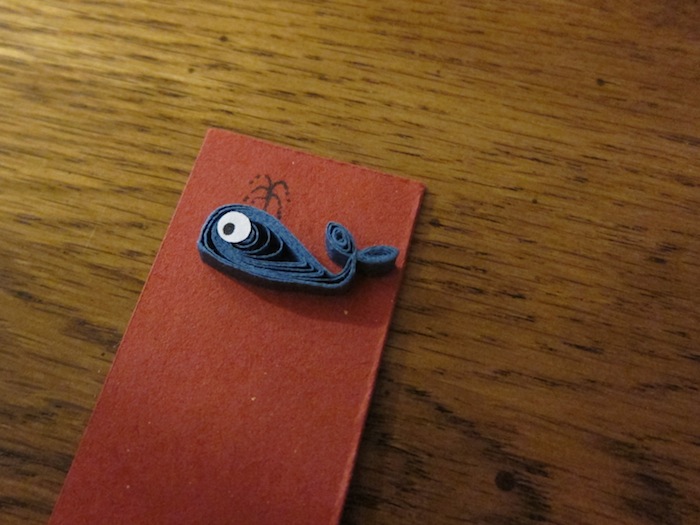 Adorable quilled snails on a note card.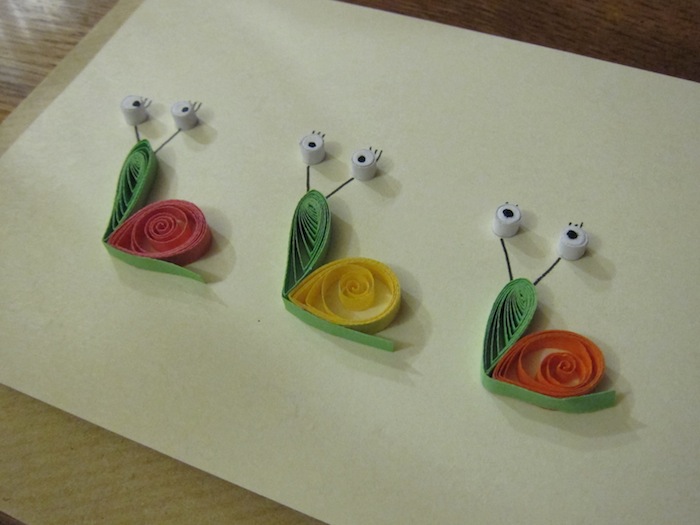 I loved the postcard – what a great idea! I immediately thought of my friend who does postcard swaps. I am always so grateful for all the people who willingly give away items during SMS. I really hope I can participate in that regard again soon! It is so neat to meet other crafty-minded people out there.
Irina, thank you so much! 😀 😀 😀