My family (mostly my aunt, but also my mom and grammas) made me a crazy quilt when I graduated highschool. It is one of my most treasured possessions. When I lived at my condo, it was displayed prominently above my couch in the living room. This house, however, does not have a lot of wall space. Almost every wall has a door or window or some such thing (its a very long and narrow house). Sadly, the quilt has sat on my quilt rack in the closet (away from the cats!) for years. But I finally painted our bedroom (it had been mostly patched drywall – very very ugly) and now I could display the quilt again.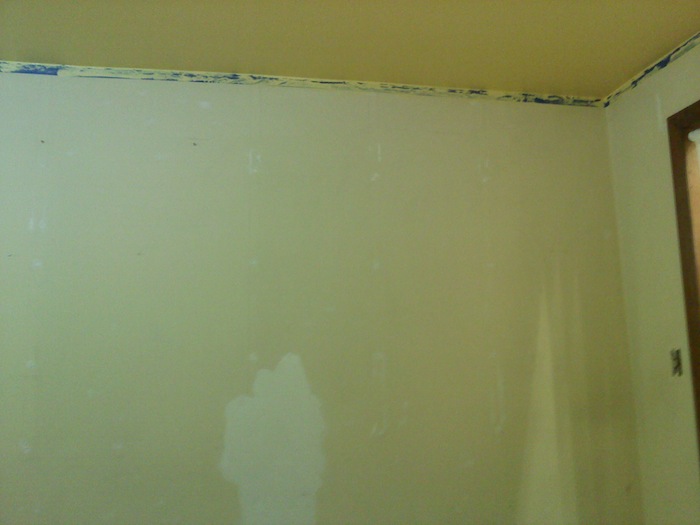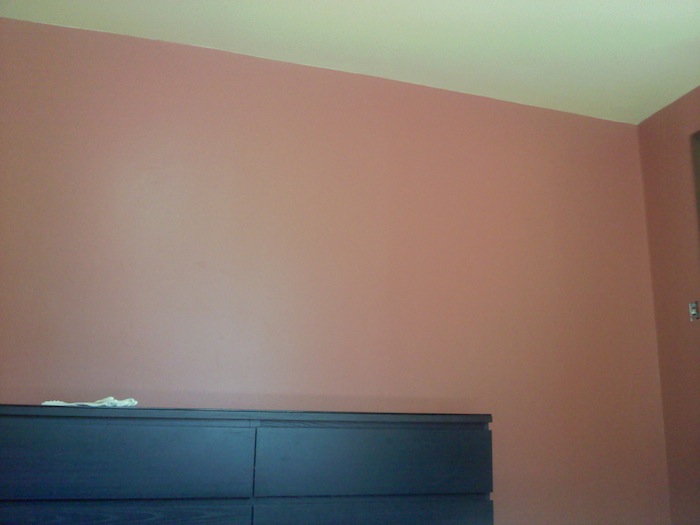 I absolutely love it in the bedroom – every time I wake up, I look at all the patterns and colors until I am actually awake. It is made with fabrics from a lot of my family members (most notably, ties). A few of the blocks sport thoughtful bits, like a miniature version of my prom dress, an embroidered graduation hat with the year I graduated high school, a star, a spider web (I had a tarantula), and musical lady bugs (I played the violin).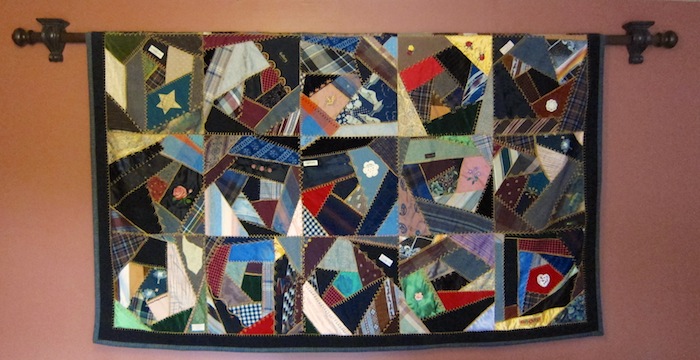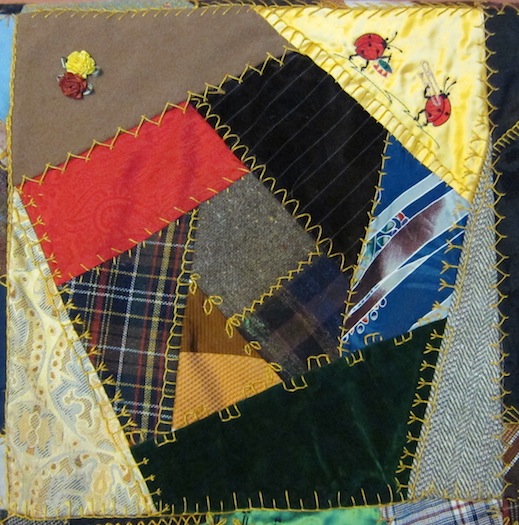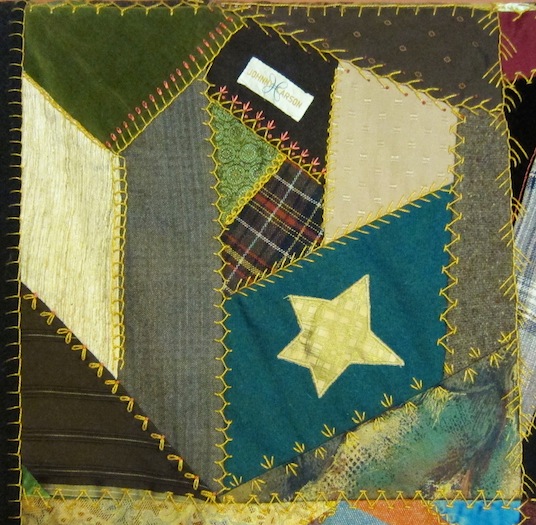 Years later, my aunt got an embroidery machine and she made me a matching pillow. How sweet, to put two little kitties – with blue eyes – on it for us!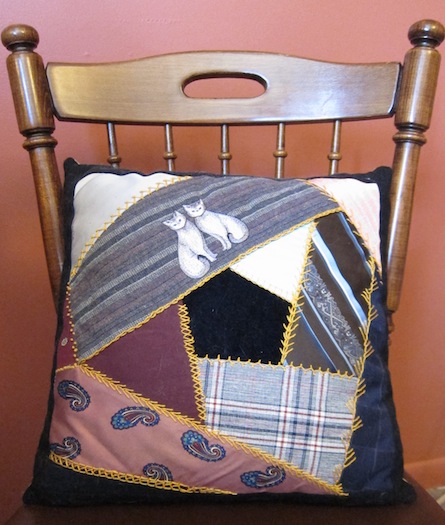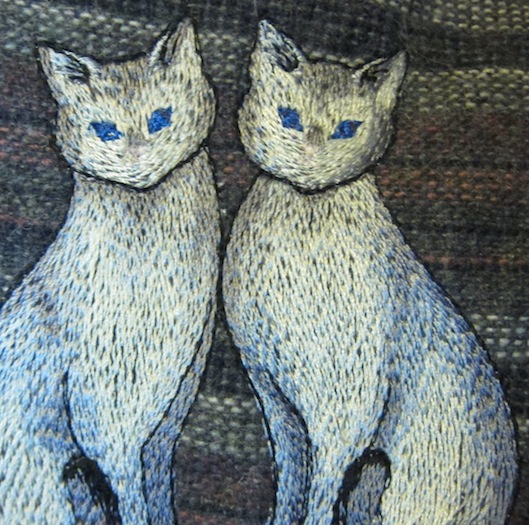 And what is it about cats and ladders?