(My camera is in Alaska – I lent it to Topher for his green-eyed-monster-summoning 10 day cruise. So, I apologize for the quality of the pics, as they are from my phone. Usually my phone takes pretty swell pictures, but the lighting in my craftroom is quite lacking so thats not the case here. But while grabbing the pics off my phone, I came across some from a WWII re-enactment that our friend Adam participated in – so here is proof that it does take okay photos!)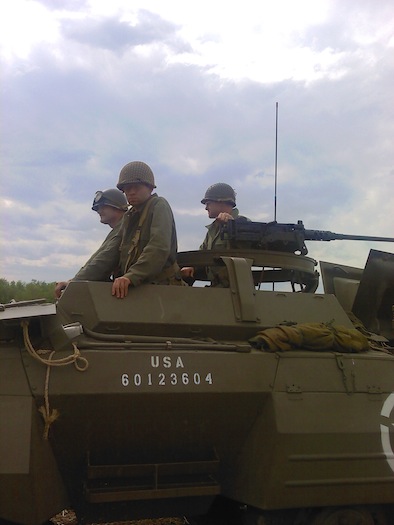 Anywho, i have a few of these canvas boxes for storage in my Ikea cubbies and they all look the same. I have been meaning to label them somehow, so when I came across some high quality clothing tags that I had hoarded in order to pleasure my inner packrat, I had the answer.
I ran them through my Xyron 250 using the permanent adhesive. Then i stuck them to the wrong side of the paper and cut them out with an exacto knife.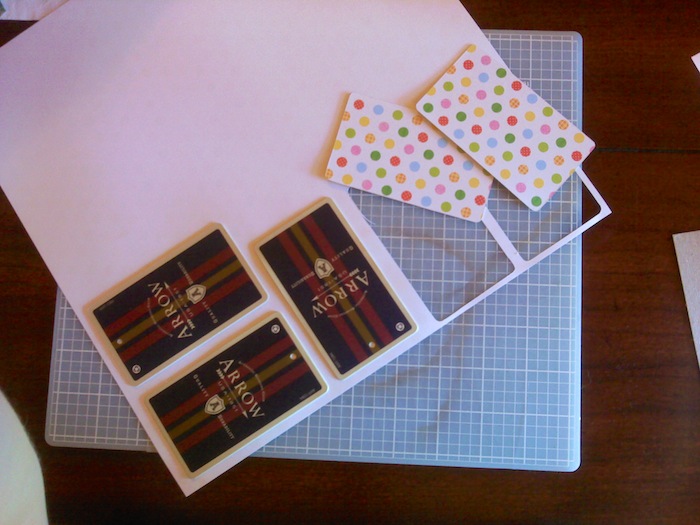 Then i ran them through the Xyron 250 again and repeated the sticking and cutting for the other side.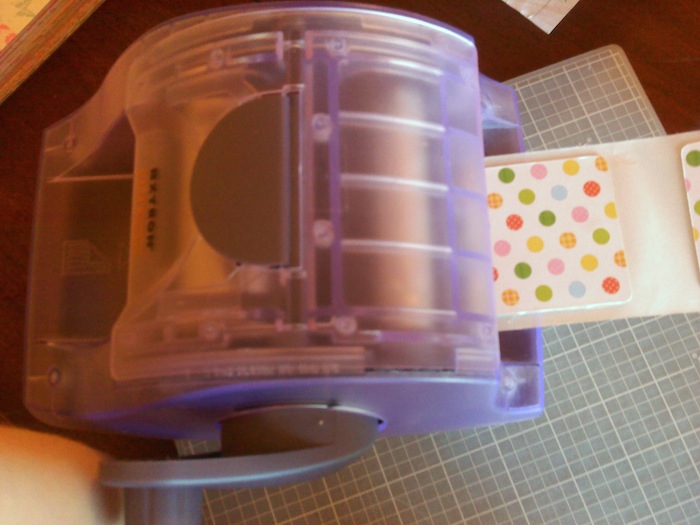 Then i punched a hole where the original hole was in the tag, and looped some twine through it.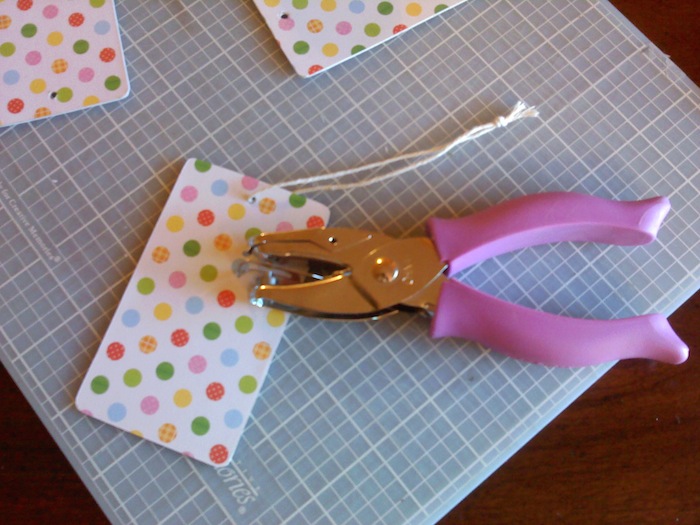 I rummaged around and found some sticker letters, labeled them all, and voila! Basket tags!