I am so happy with myself! I actually got a travel bag purse thingie sewed up in all its cuteness today! It took me about 8 hours (not to mention the time to cut it while babysitting yesterday, nor the few hours it took when i whipped out a prototype from some gifted material). Considering I have never made a bag, never used piping, and had added all kinds of features to a pattern I found, well gosh golly darnit, 8 hours is pretty quick!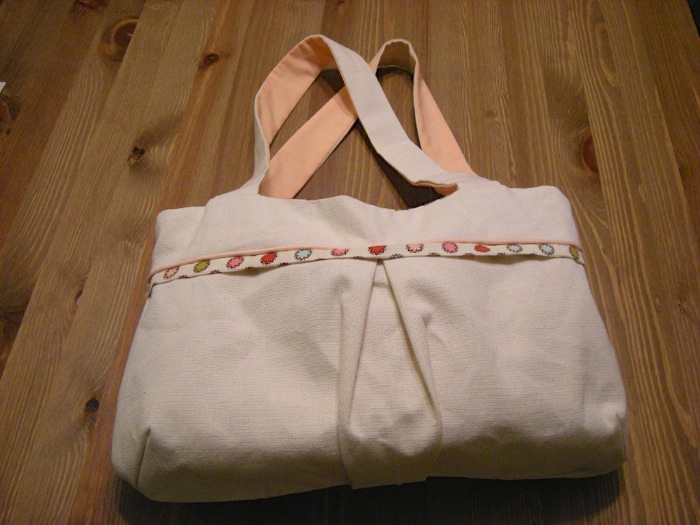 I found the pattern at IS*LY, through a quick google image search for a purse pattern. It looked like the perfect size for all my gear (novel, dsi, ipod and headphones, camera, card wallet, cash wallet, coin purse, phone, sunglasses, notebook, keys, and the most important – chapstick!).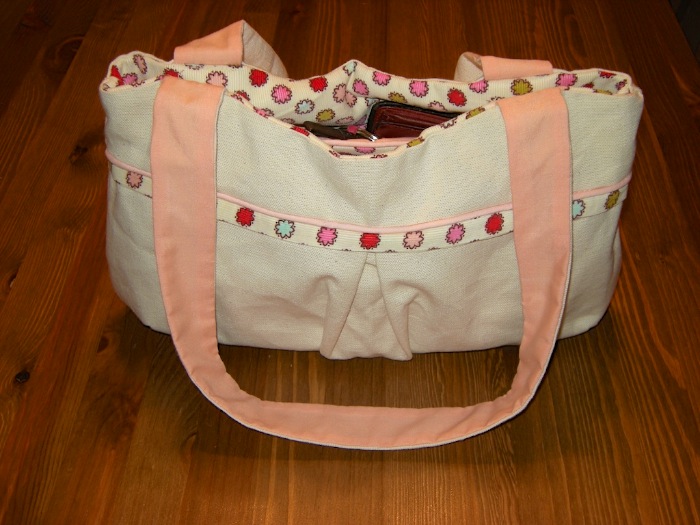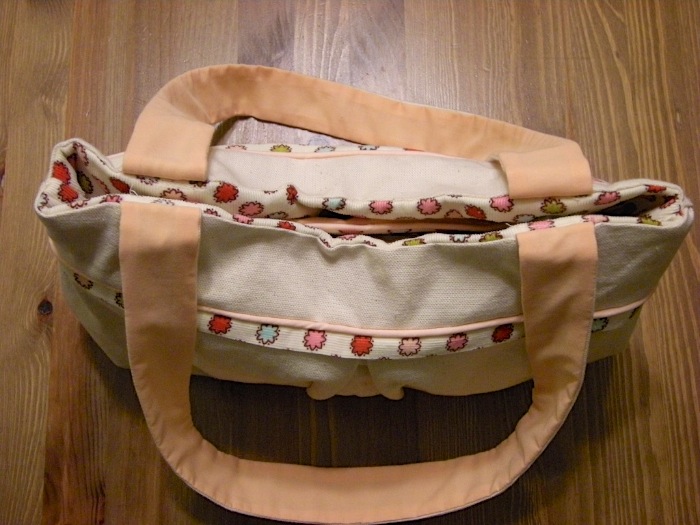 However, i adapted it a bit because I had a bag that fit all that in it already, but it was just that – a bag. For the comfort of the airplane and travel, I wanted pockets, so I made a little bag that fits inside the bigger bag, then sewed it up at the corners for a total of five perfectly sized pockets.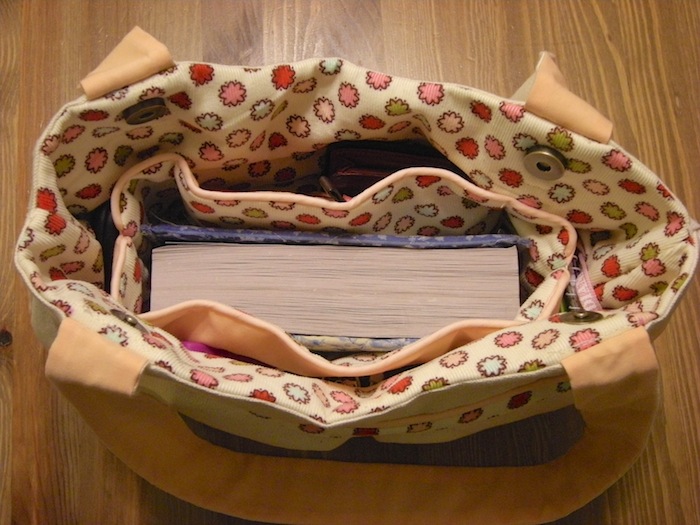 I added magnetic enclosures and made the handles just long enough so that the bulk sits at my waist. Honestly, i expected to blog about my giant failures with this one, especially because i was in a time crunch and rushing, but even on the prototype, I didnt have many blunders. Okay, the occasional sew-rip sew-rip event did occur, but seriously I am gushing with pride over this. *And* its even outside my comfort zone for colors. I must like it a lot!
I leave tomorrow so I may or may not be posting "soon" about my venture to the Big Apple. Toodles! 🙂