[I am following Anne Brooke's 2021 #52tagshannemade slow stitch challenge to make a little tag every week of the year – see them all here!] Since the previous week skipped using a stitch, that was our task this week, using "beautiful bullions". I did not use a lot like she suggested, because I wanted to just get caught up on everything and didn't have a lot of time. Instead, I wanted to try something my guild had done last year that I missed out on, and that was to make a bullion pumpkin!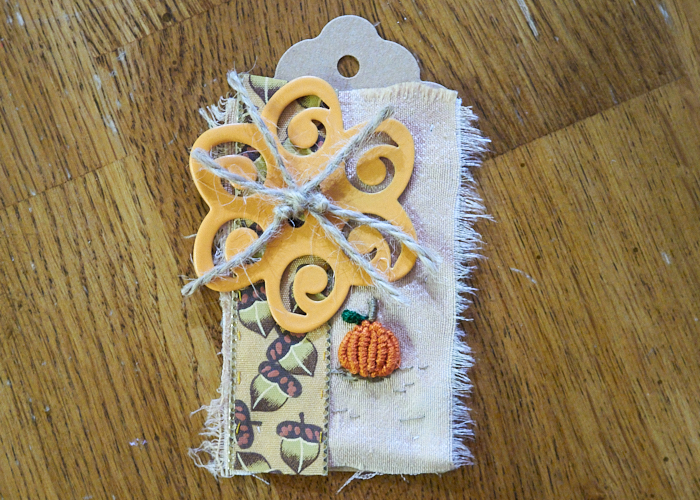 In the end, I wish I had planned this one out a little better, but it is what it is. I was definitely thinking fall, noticing how all the leaves and acorns were taking over my yard. And it fit well, too, that my SIL invited us to Six Flags' Fright Fest to ride roller coasters with her husband since she won't (turns out, he mostly wouldn't either which I find quite humorous!).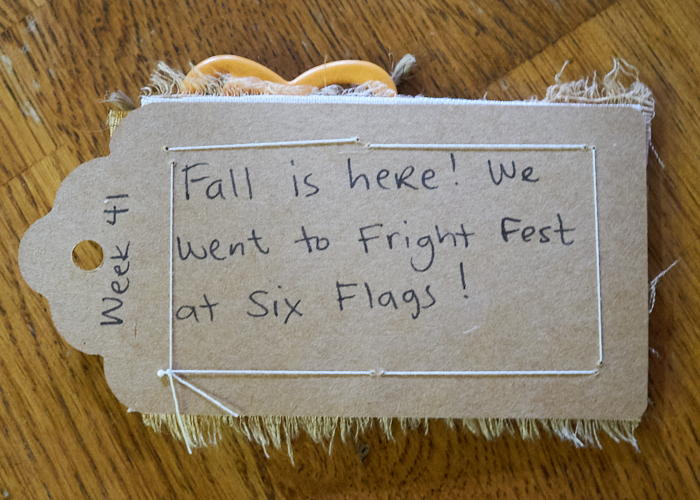 Since I wasn't going to be doing a lot of bullion knots, I added another little challenge just for myself. I have seen detached picot leaves but never tried one, so even though it's so tiny and not that noticeable in this photo, trust that the green leaf is a 3D stumpwork effect! I also made the stem 3D, by making some straight stitches then simply wrapping them with a single thread.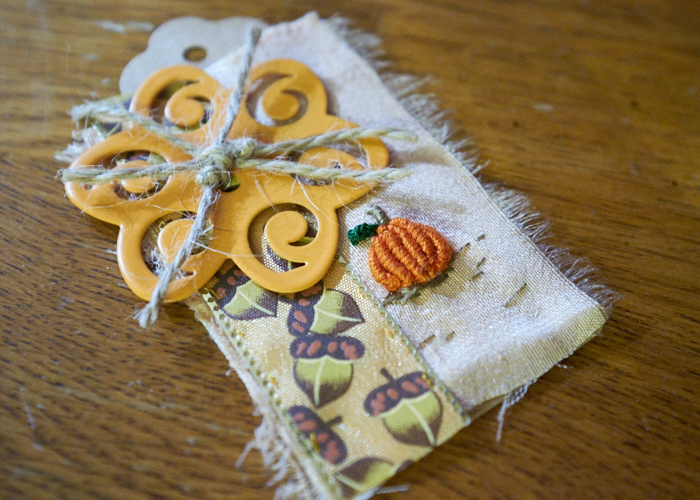 I believe the warm sunny days are behind us, and now for the next few months I will be fighting more than ever for good lighting for these photos! Oi!