[I am following Anne Brooke's 2021 #52tagshannemade slow stitch challenge to make a little tag every week of the year – see them all here!] Another week divisible by four, so Anne tasked us to explore the pekinese stitch.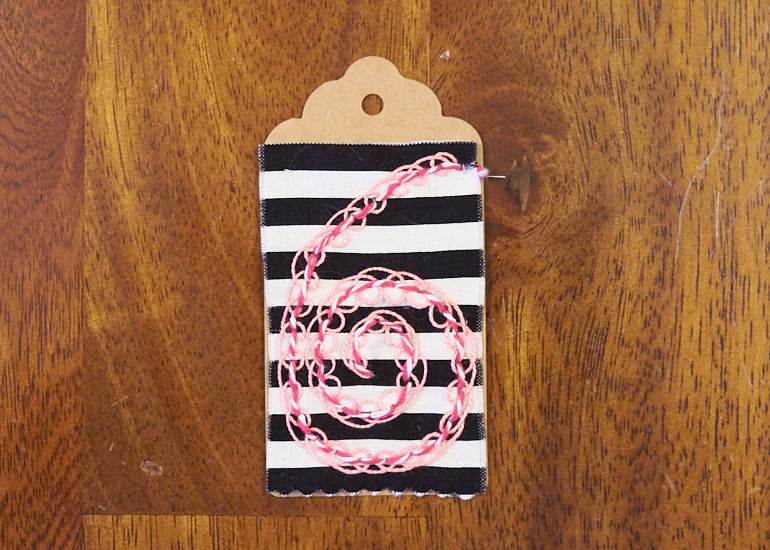 After my TAST project, I realize I am just not really that into exploring stitches for the sake of exploring them. Not that I don't believe it isn't useful practice – it most certainly is! But just that it's not inspirational to me anymore. I don't mind the practice, especially on these small tags, but the stitch tag always seems to be my least favorite ones. This one is quite near the bottom – and I would re-do it, except that it just captures where I was during the week and I like that journaling aspect of the project. I didn't care to spend time on making something I loved and that was that! It was more important to me to be caught up and deal with the other stuff happening. To me, that's just as legit as making a beautiful tag.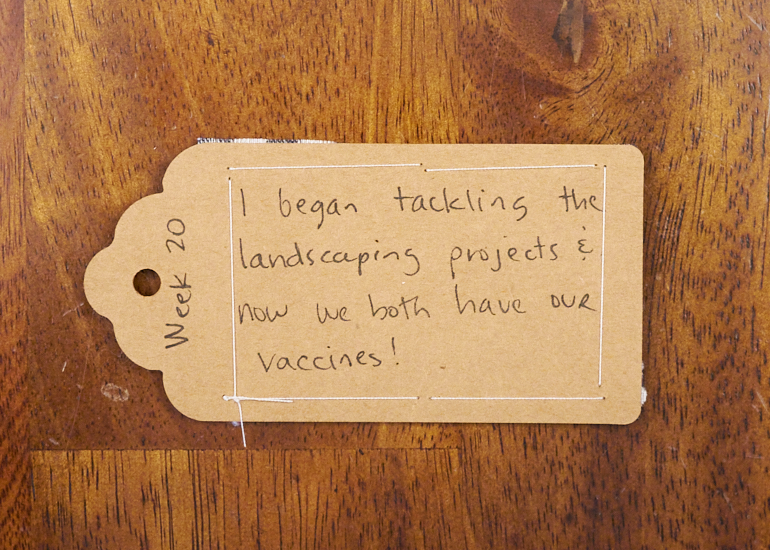 I started digging out the rocks around my house in the front to put in a proper garden (instead of the weeds and poison ivy I currently have cultivated). Then, my neighbor gave me maybe 10 potted plants that needed to get in the ground asap and that's some work when you're trying to get through gravel and river rock. And then Boy finally got his second vaccine, and that is important. He will be able to join me in 2021 soon enough!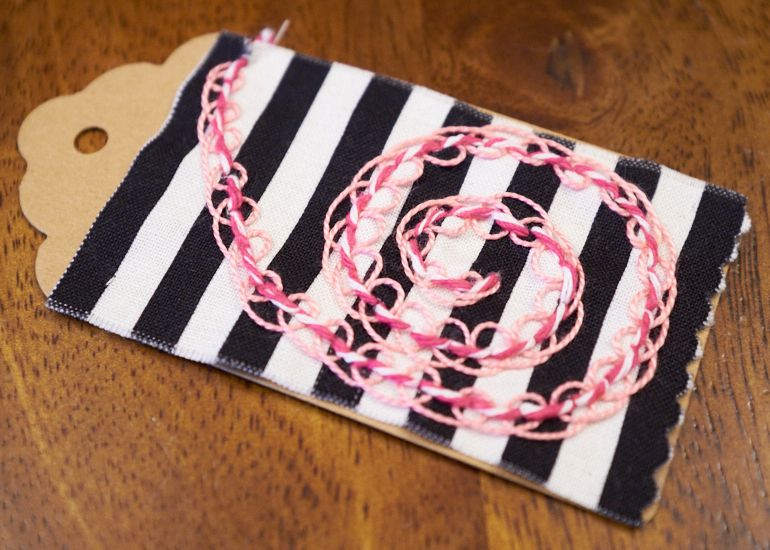 Since I interviewed this week, I suspect my next tag will chronicle that experience!