[I am following Anne Brooke's 2021 #52tagshannemade slow stitch challenge to make a little tag every week of the year – see them all here!] For week 15, the challenge was to make a miniature landscape. Since we are nearing the end of the semester, I am doing more travel to be on campus for in-person lab days. I often pass a windmill farm.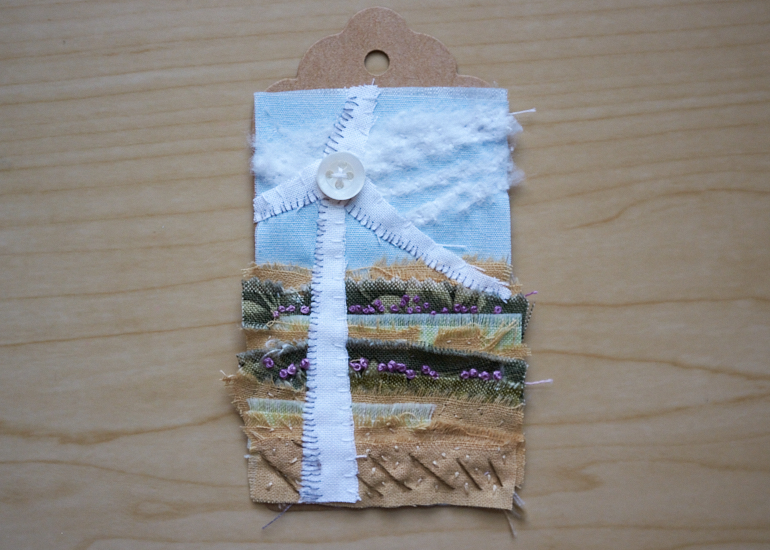 Once, I hit it just right as the sun was setting and these purple flowers were lit up in stretches of green between the corn fields. I didn't know then about the challenge, but I knew that I wanted to capture this image in my head. How serendipitous that I could do so the same week!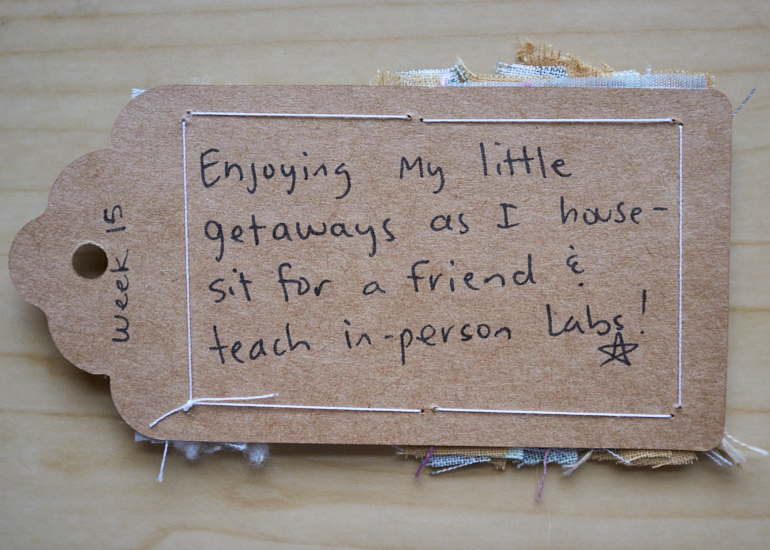 I am still housesitting for a friend when I visit campus. It is very peaceful there, to have no distractions, no chores, no home reno projects staring at me, etc., etc. And when the weather is good, I can go hike at a nearby nature preserve. It is also nice to have real human classes; teaching a science course without regular hands-on labs is not ideal. Thankfully, I have a good group of students who all respect the covid protocols in place for everyone's safety. (Now, as far as understanding why they should get vaccinated… well, I'm doing my best to get them on board!)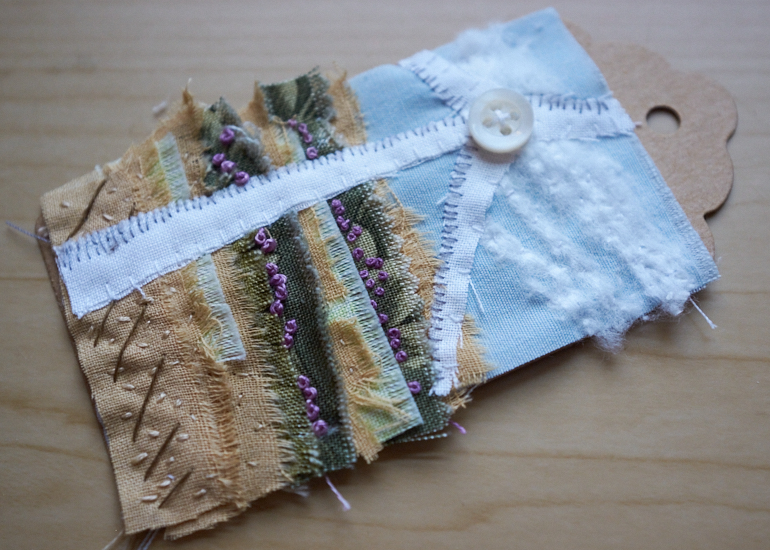 I especially like my cottony clouds. I tore apart a cotton pad meant for removing nail polish or makeup and the result was perfect! I tried to cast some shadow on the white windmill without driving myself insane with realism, so I just used a grey thread in short straight stitches. The purple flowers are, of course, colonial knots. The sun sparkled on the corn fields, so I added some seed stitches to reflect that, and the rows of dirt that were sometimes visible are shown in the straight brown stitches. I think this is one of my favorites!
UPDATE 04/22/2021:
I was reminded that when people see my stitching in person, they often tell me that they completely imagined a different size of the piece, either bigger or smaller. I know always using a wooden background takes away any kind of context to help you see the size, so a big thanks to Margaret for asking! Here's me holding this tag, and the ruler in the other shot is in centimeters – the tag itself is 4×2 inches (I ordered these, which are the same Anne suggested).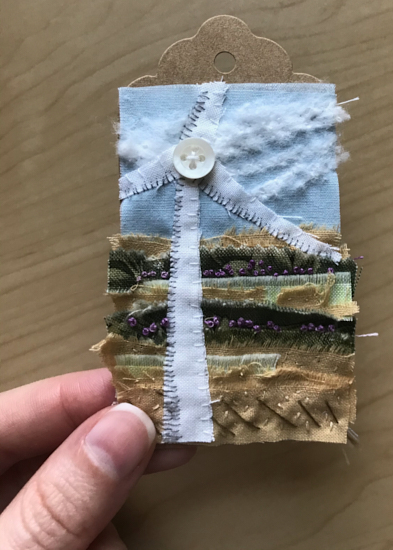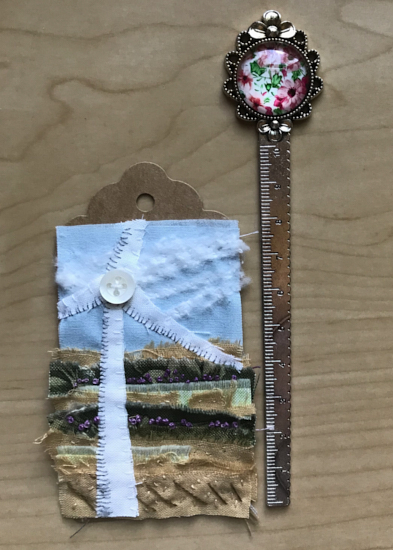 Hope that helps:)