[I am following Anne Brooke's 2021 #52tagshannemade slow stitch challenge to make a little tag every week of the year – see them all here!] I am a bit behind, but I will post three in a row to catch up! For week 14, Anne challenged us to create a little pocket for a memento that comes from a place we would like to visit again.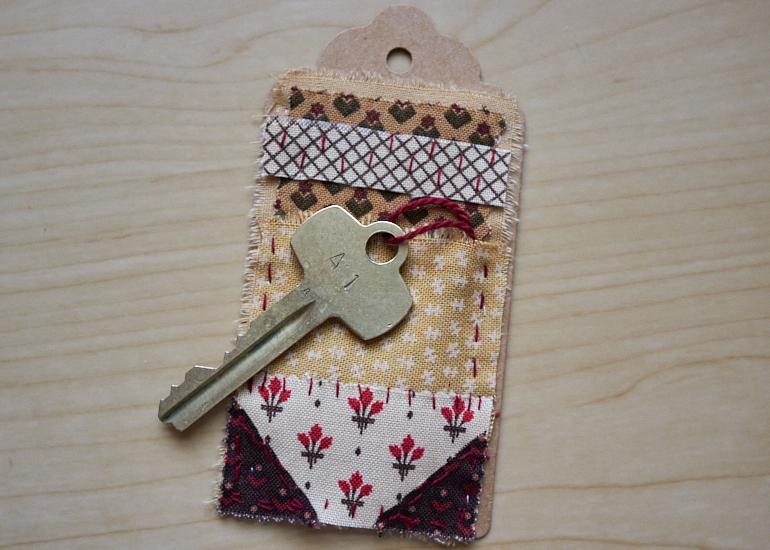 I selected a key from my grad school days (they've since changed the locks). My education has allowed me to travel all over the place and my sentiment to her question asking me where I'd like to go is a resounding "anywhere but here", ha!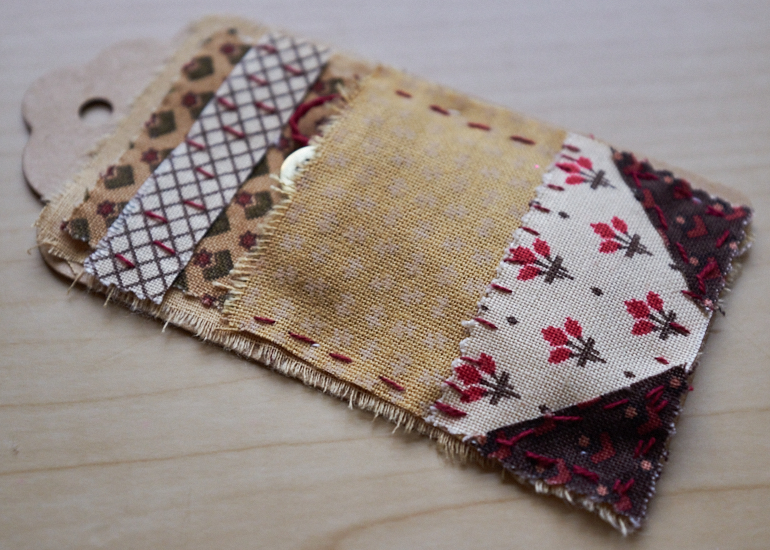 The design scheme was a little different for me. I selected some "professional" looking patterns and colors to represent what was holding my mind all week: I applied for a job. When I left teaching, I was content to sidekick at my husband's office and do my archaeology stuff when and where I felt like it. The sidekick position turned more serious over the years so I definitely sort of forgot that I even had other options! I checked around one day just to see what was out there and an interesting job popped up so I thought, what the heck? I knew my chances were slim (and with the commute into the city, I might not actually want it anyway!), but you can't go wrong for practicing. It definitely took about a week to get my CV up to speed!