[I am following Anne Brooke's 2021 #52tagshannemade slow stitch challenge to make a little tag every week of the year – see them all here!] Anne chose a very open theme for the week: layers. I intended on building up a lot of layers on my tags, but as I got started, I really enjoyed the simplicity of this layout so I went with "less is more". She also suggested gold, though I hadn't intended on following the color theme. It just came out that way!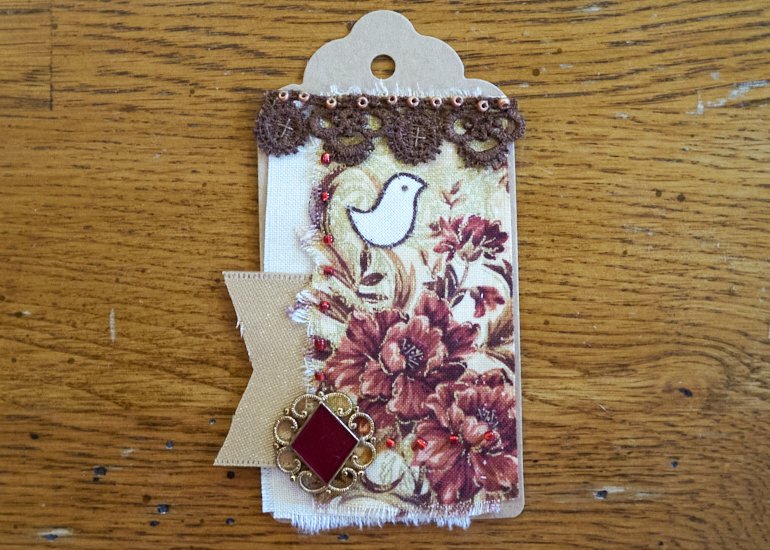 As I mentioned, the Boulder killings were on my mind for the week – the politics of gun control confound me. The floral print reminds me a little of a funeral home, and then I added ten metallic beads across the top for the victims there. Red beads were added more for effect than symbolism, but they are the same ones I used on the tag that documented the storming of Capitol Hill, representing pain, and that fits. The button just because it was rich and complimented the gold in the fabric (difficult to capture in a photo).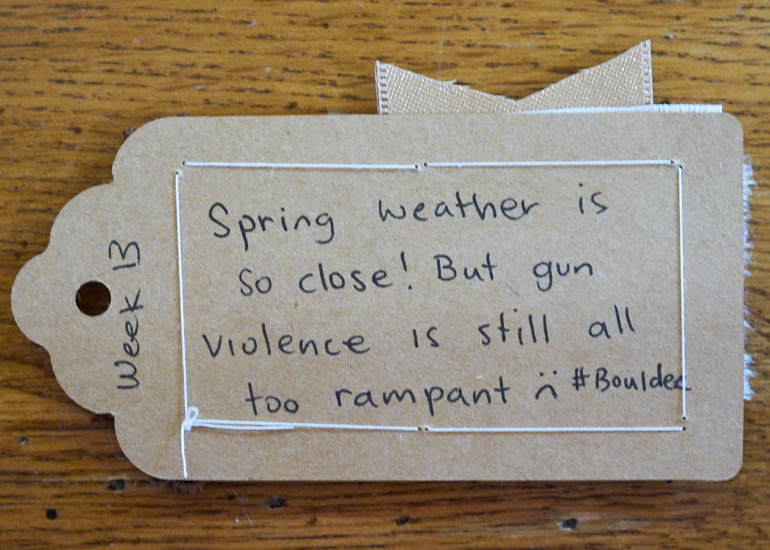 I wanted the tag to really be about spring and my happiness that it is getting closer! But, I didn't want to diminish the rest of the tag so I just stuck a little low-key bird on there.