As I mentioned earlier, I signed up for Julie B Booth's talisman pouch zoom workshop. I wasn't sure I would get to attend live with my schedule but turns out that I did. That really helped me get this project done because I haven't been feeling that creative lately and if I had to do this on my own time, it would likely sit until summer! I was able to stitch with Julie and my other classmates and have a nearly completed pouch the same day. Being so close to the finish line helped motivate me to cross it the very next day.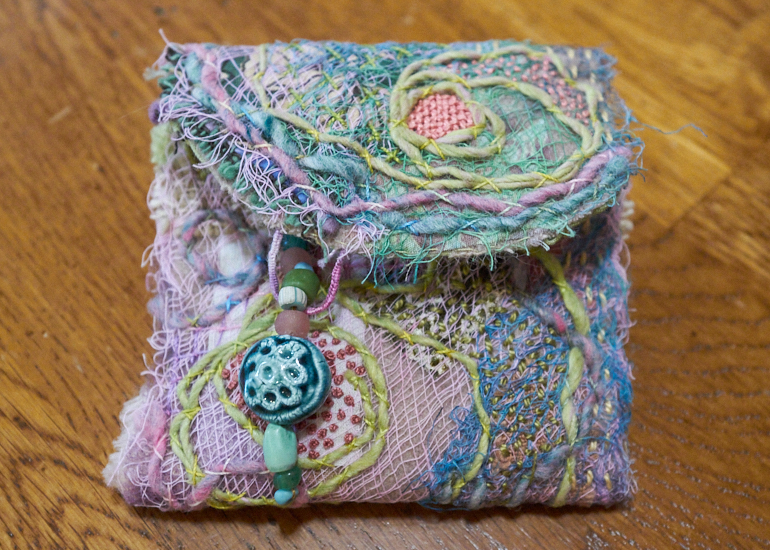 Mechanically, I didn't learn so much because I've been at stitching and sewing for quite a while now. The one technique I hadn't done before is darning, and I really like the contrast look of that (the pink and green woven circles). And I revisited a technique I had forgotten about: couching an object (here, a shell) with an open raised stem stitch.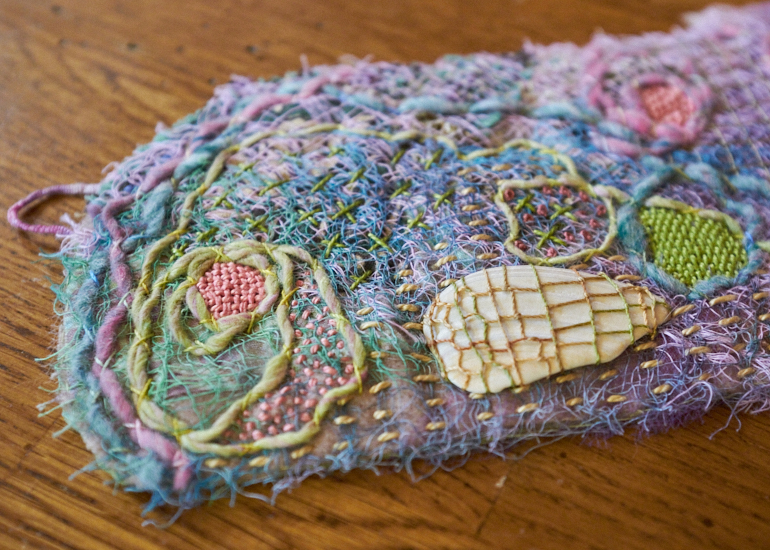 But, creatively, I was introduced to new materials and ways to combine them that I hadn't thought of before. I had a lot of ideas whilst making this, so I can see how every single pouch could be so very different. The layers of fabric, the textural stitches and yarn, the colored cheese cloth – very yummy to feel in hand!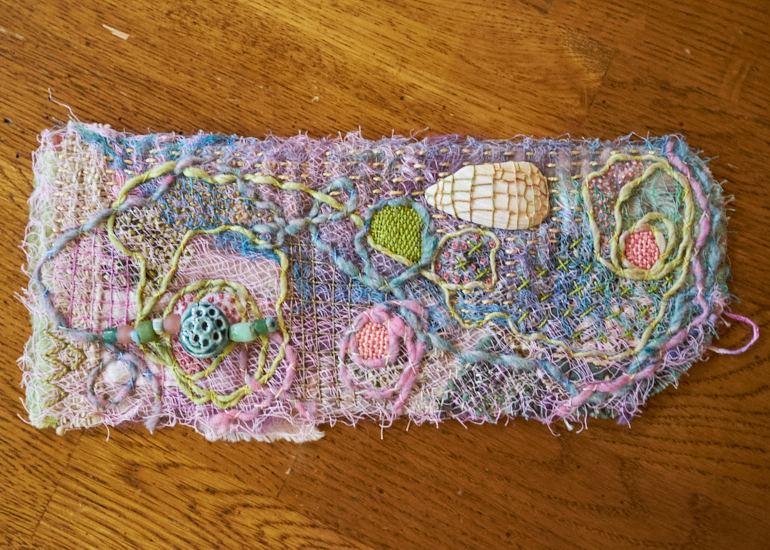 In previous pouches, I have also always put the loop on the body and the bead on the flap. Julie suggested the opposite, and I quite like it more her way. I did make my bead dangle a lot more dangly than she suggested, but she celebrated our individual detours. I just loved the beads she sent so I wanted to use them all!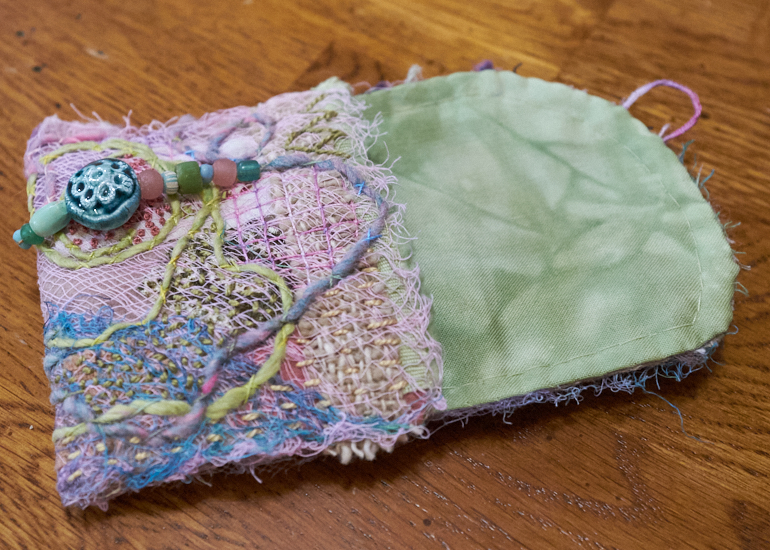 Most of her pouches had the focal shell on the front. I began with mine there, but when she mentioned putting them on the back as another option, I cut mine off and moved it. I felt it was too much on the front with the composition I created between the darning, the yarn swirl, and the dangly bead. I used the open raised stem stitch mostly vertically, then snuck on a few horizontals to add more interest.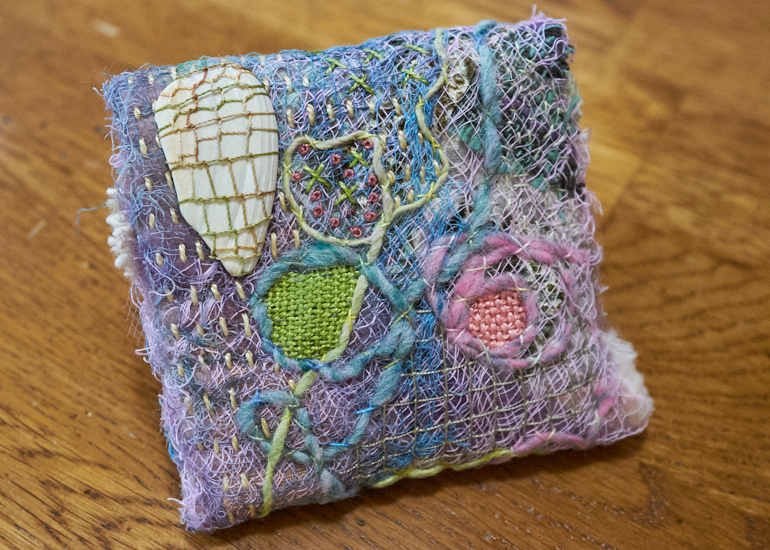 This is a very messy version, but she gave pointers how to clean it up for a neater look. I wouldn't mind at all making more of these! But, alas, I say that about so many things, don't I?