Hi folks!
I've had a few inquiries as to where I've been and that's really neat of you! I am just fine. Yep, so is boy and Maya. When the time changes and winter strikes, my house becomes a cave with little lighting so I tend to slow down stitching.
Instead, I've enjoyed doodling with Johanna Basford in her Inky Art School and this is the time of year I increase my video game consumption – I've added a few to the game page;) I also decided to pick up my sacred tome of Gardner's Art Through The Ages and give it a re-read (kids today will never understand what it was like to lug that thing to class, now that it has a digital version!). Plus, I've been working on prepping for next semester since I was asked to cover a class (introduction to physical anthropology). Teaching online these days carry different expectations than in years past so I need to up my game a bit so that the students get the best experience. So, well, my point is I might not be around as often as I had been for a bit longer yet.
Oh – but we did finally get gutters on Tuesday! The outside work around the house is coming to an end! Just a few projects left. Covid-vaccine-willing, next year will be the year for all that!
Anyway, my sister-in-law gave me one of Johanna's coloring books many moons ago (Secret Garden) and I really enjoyed her art style in terms of how I could apply it to embroidery (haven't done that yet, though). Later, when she came out with her How To Draw Inky Wonderlands book, I picked up a copy for the same reason. But… still haven't played with it through stitching, oi! Anyway, she recently did a 5-lesson video thing so I followed that and then played around with how to color them. And that got me into doodling from the How To book. These explorations were to pass the time more than to make anything with them, but I did have some blank postcards laying around so who knows, maybe you'll see one end up in your mailbox!
I colored the snowman with coloring pencils that have a wax base, then used baby oil to smear them around (like I did here). I didn't use a lot of pigment, so the smearing wasn't as strong as it could be. I kind of like the look of the opposing textures though!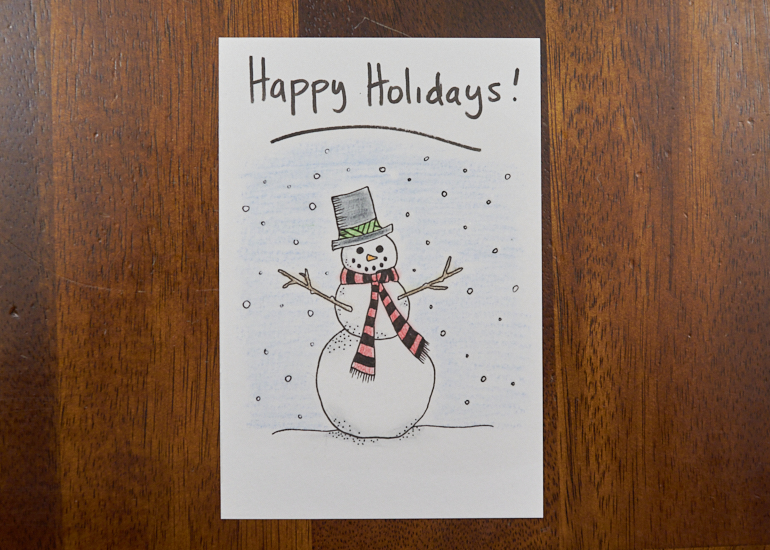 I colored the dessert using calligraphy inks and a quill pen. My ink choices are quite limited but not my nibs! I used a roundtip that was really fun to "paint" with and I quite like the idea of picking up more ink if I decide to doodle more often. I liked using it on fabric, and it has been my favorite method of coloring so far.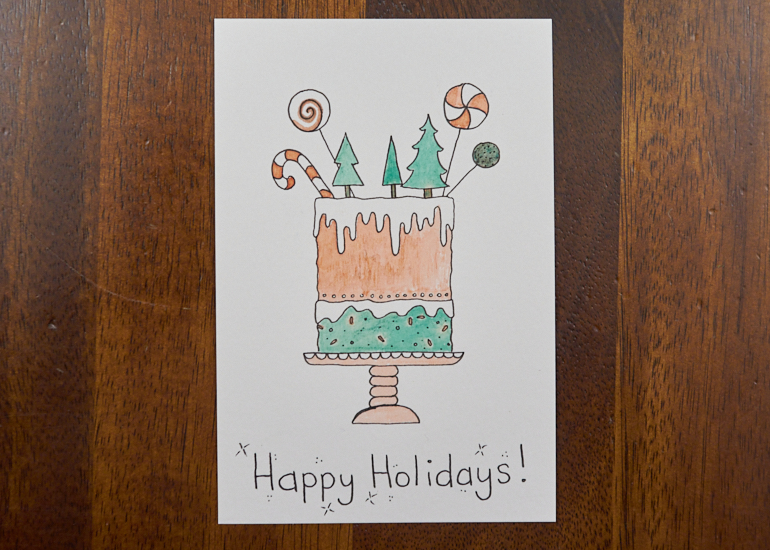 For the little wreath, I tried out some watercolor pencils I had, painting it with water after coloring. I like this more than the baby oil + coloring pencils. I might play around doing this more too, since I have more color choices. I may not enjoy doing watercolor in its formal way, but perhaps this can get me close.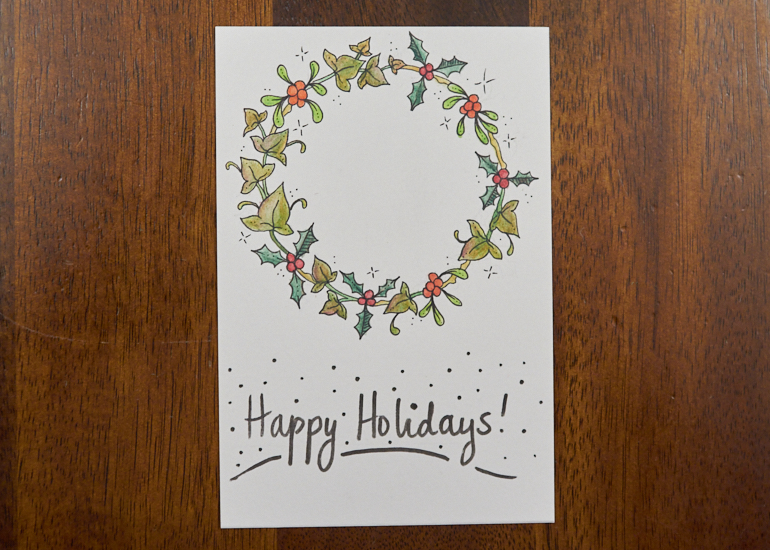 I haven't had time to color the stocking, or draw the final lesson. I did use two different pen thicknesses, though, on the stocking for a different effect. (Okay, you got me. It is because a line got too wiggly and I tried to hide it, so what?)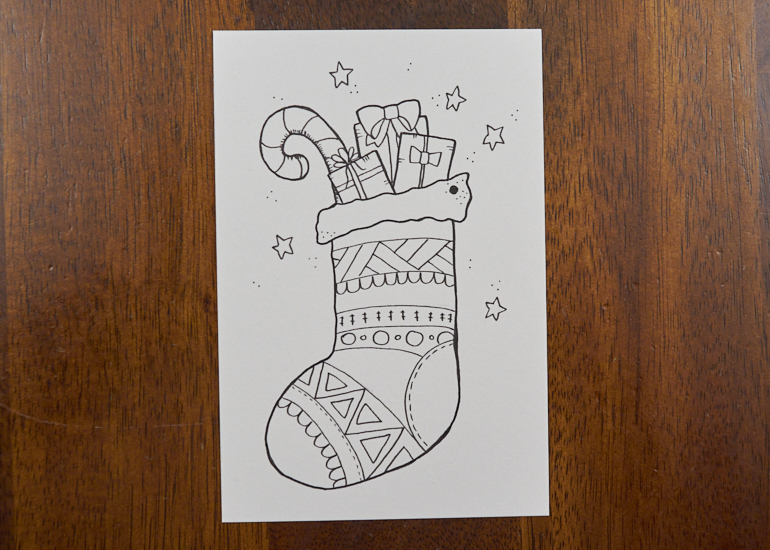 I watched a couple of Johanna's other videos, and came across her daughter giving a lesson on drawing a birthday cat. You can totally tell how she was trying to mimic her mom, but then her child-level excitement took over. It is a really cute video. So, I decided to draw something inspired by that and came up with this.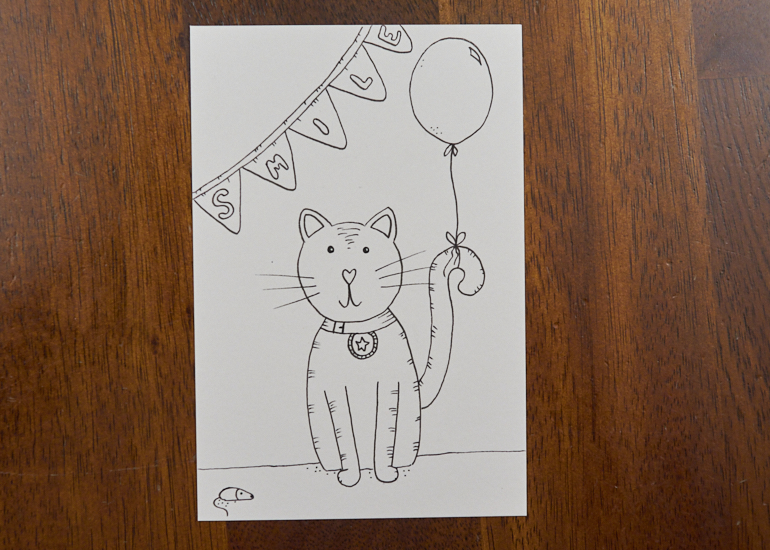 And here are some doodles from the How To book. She makes it very achievable to doodle, I must say!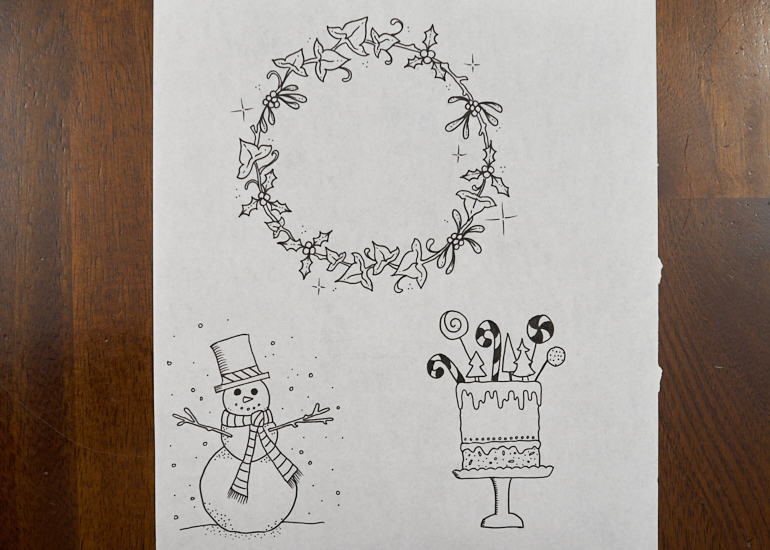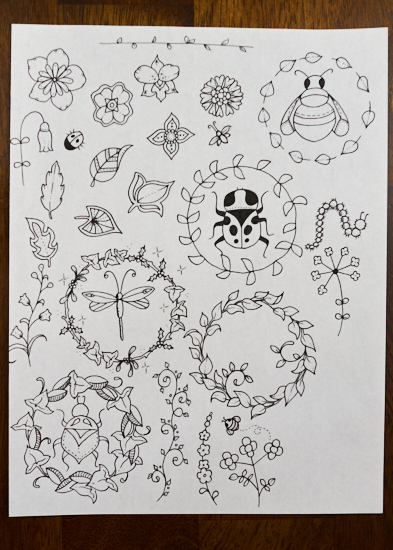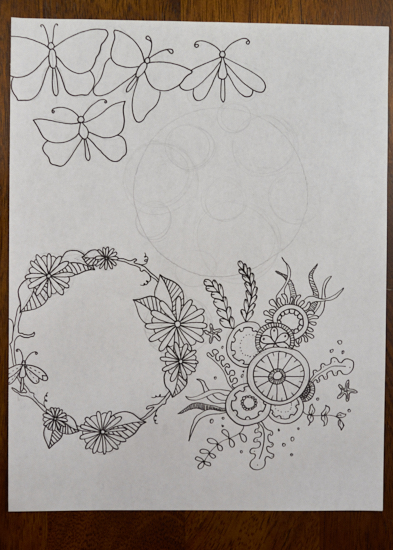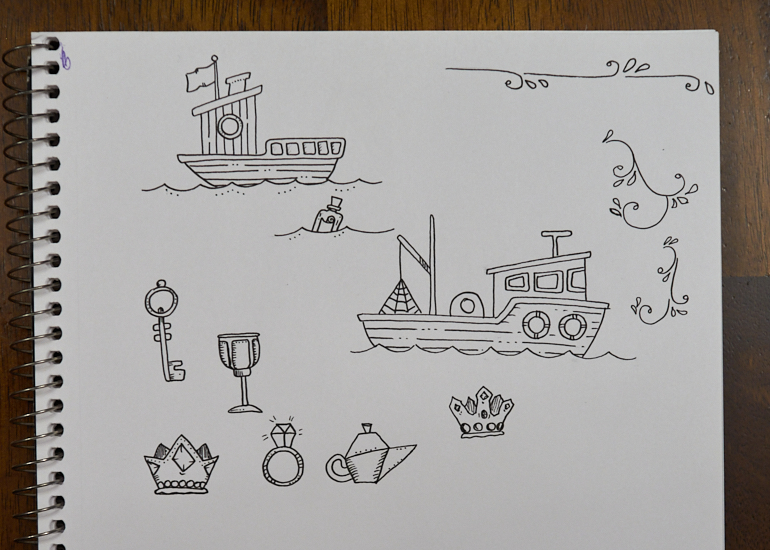 I should have played with this book sooner. Now I am pressed for time with end of year work and cramming in developing a class. Ah well, it will be sitting there waiting for when I have more time!