My friend gave me some magazines, and Victoria Gertenbach's Objects of Comfort on the cover of Quilting Arts Issue 91 jumped out at me, so I followed her guidelines and made this seashell talisman.
I would have made more – wow, did I love this process! – but I had to borrow a box of shells and only this one was large enough for me to play with. Darn you covid, and your ability to thwart my experiments by preventing me from shopping or visiting beaches! Maybe you'll see some rock or stick talismans in the future (: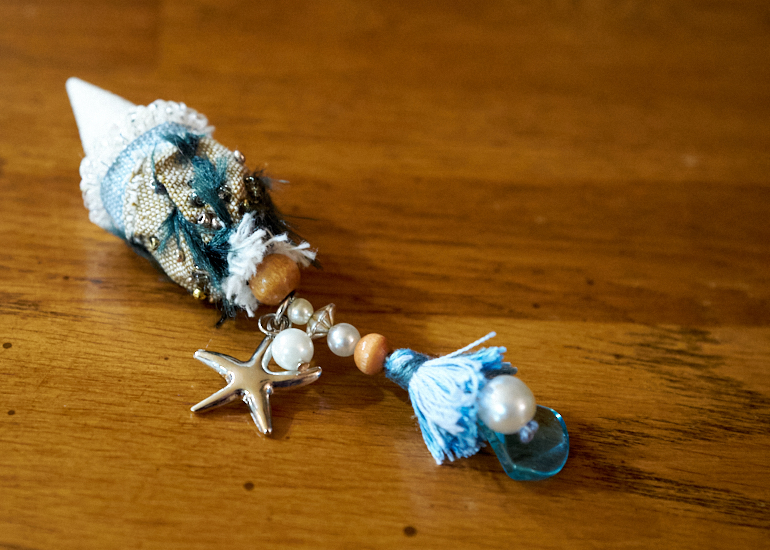 Anyway, I wanted to craft the feeling of the sea, so I used a sandy color fabric folded over itself for the uneven sea bottom, and a lightly sparkly fabric in blue for the water (I believe these were cuts from a Robert Kaufman collection). I had some specialty fluffy trim meant for scrapbooking that reminded me of seaweed – the color was perfect! I added some gold and dark beads as rocks along the sea floor. Around the rim of the "water" I added a lot of clear and white beads alongside real seashell sequins to represent the crashing waves.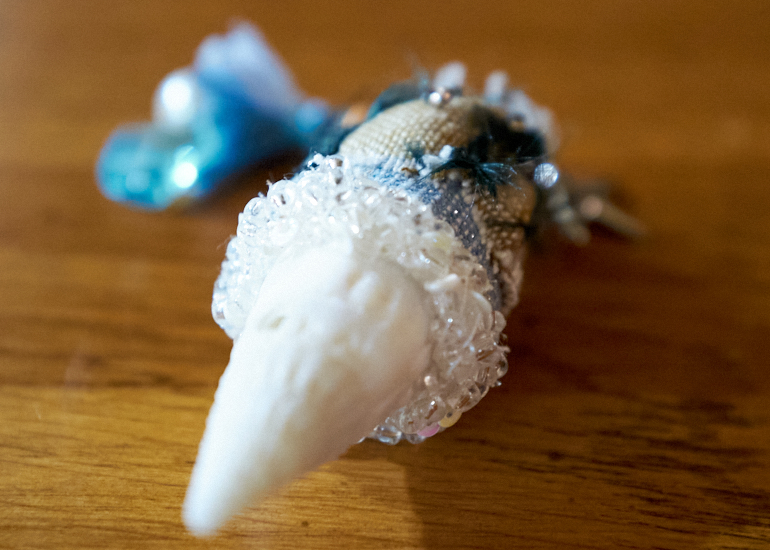 As a talisman, I needed to add something dangly. I really like dangly bits of whatever; there's just something magical in a cluster of charms. I had an old wineglass charm which is the starfish and pearl. The wood beads are to represent driftwood, with sparkly beads for pearls, sea treasures, and sea glass. And I made the tiniest tassel to add more texture.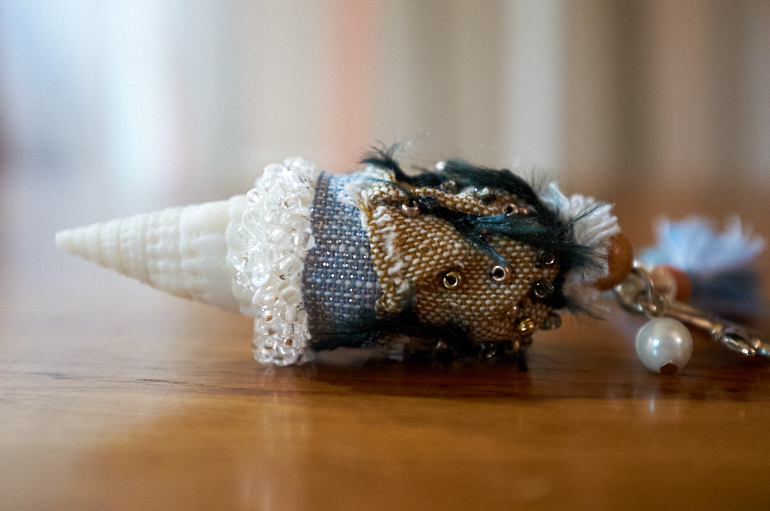 You can almost hear the sea and feel the sand beneath your toes when you hold this seashell talisman, I swear!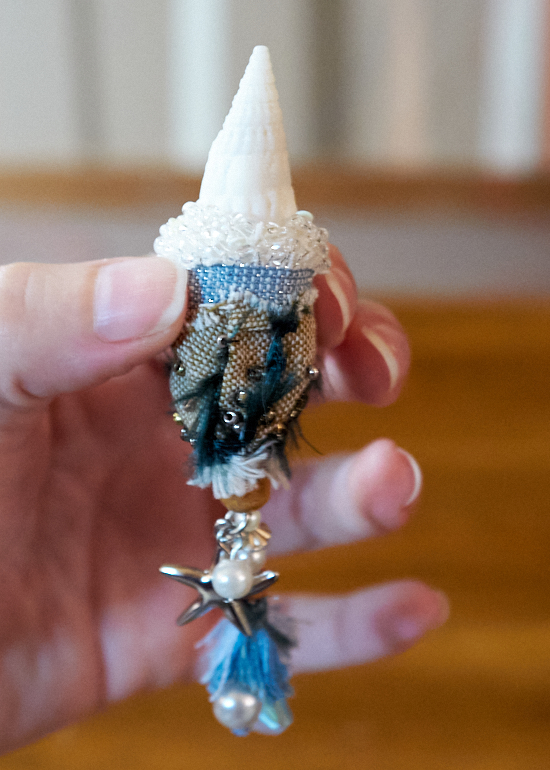 Though the artist calls hers "talismans", I wondered if "charm" or "amulet" or "totem" might be better for me. Is there a word that encompasses them all? As an anthropologist, I feel that there are specific meanings to these words, depending on the culture from which it originated.
Alas, today's internet is filled with newage crystal worshippers who make up whatever they want, so I can't rightly sort it all out and it isn't my area of research. This shell thing isn't meant to be magical or spiritual or powerful in anyway – at least, not more so than to invoke the sense of the sea! (Sidenote, even "thing" had a specific meaning, once upon a time…)
I think I prefer "charm". When you say something "has charm", you mean that it evokes a particular emotional feel. Which is what I think my little seashell talisman does!