I was recently given this beautifully elegant carved vintage locket, and I turned it into my travel pin cushion.
It is too large for me to wear, and much too heavy to ever attach to something like a hanging, but I was immediately in love. So, while it wouldn't work as part of my growing collection of found objects and unwanted jewelry (which always adds unique interest to crazy quilts and other projects), I had to come up with something!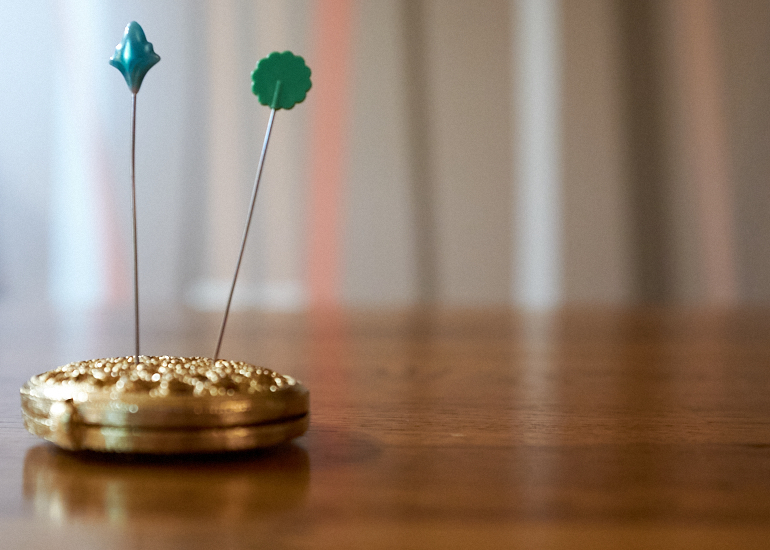 I have a treasure box with all my favorite sewing items, and I knew it would belong there, if anywhere. That is when the idea of a pin cushion came to me, because I do not always use a needle minder, nor do I always need to bring along a needle book which could work in a pinch. And most other pin cushions are much too large for what I would need for a single needle or two!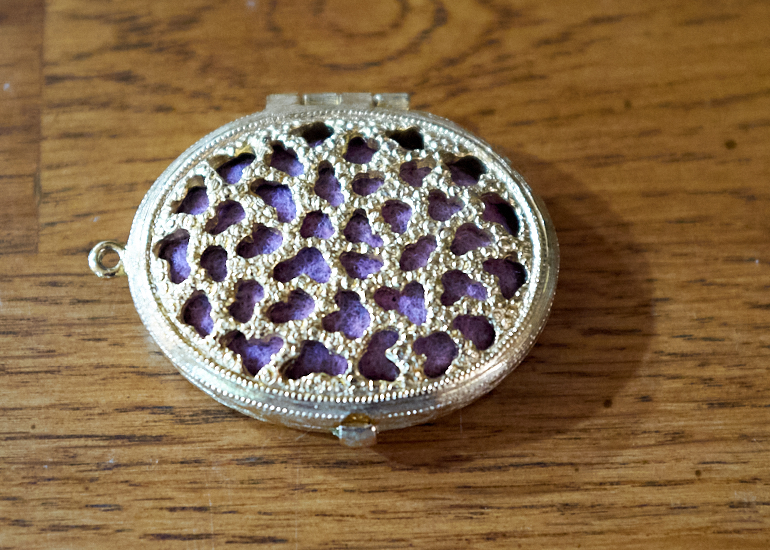 I cut poster board to a rough oval, used a tidbit of stuffing, wrapped it all in a nice wool felt, and laced the back down tight. I will probably glue it down someday if I find that the locket pops open, losing the felt pad among my supplies. But, so far, it holds together quite well!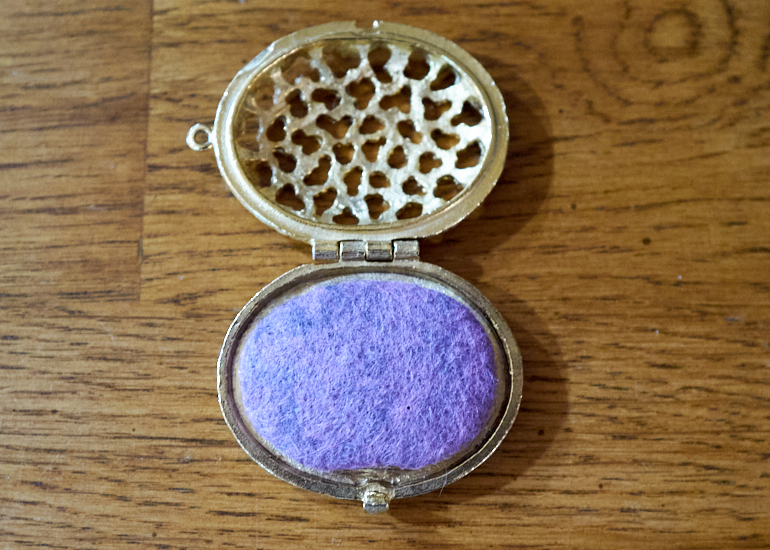 I love that the locket is heavy and bold, so that it will keep my needle safe and not lost among my working chaos. I also love the attention to detail that was put into making it; it really is such a beautiful piece!