By request, I've made another felted chickadee from Benzie Design (I wrote about the first one here). Since I had learned from making the first one, this little birdie is a tiny bit better constructed!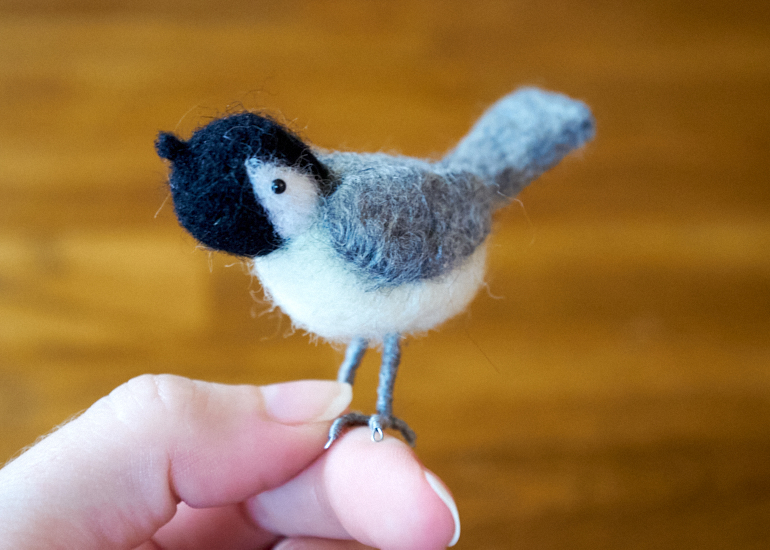 One of the lessons I picked up is that speed is not at all required. In fact, slow poking seemed to get the shaping done a lot better than rapid stabbing. And yes, those felting needles are wicked sharp! Quite unlike regular sewing needles.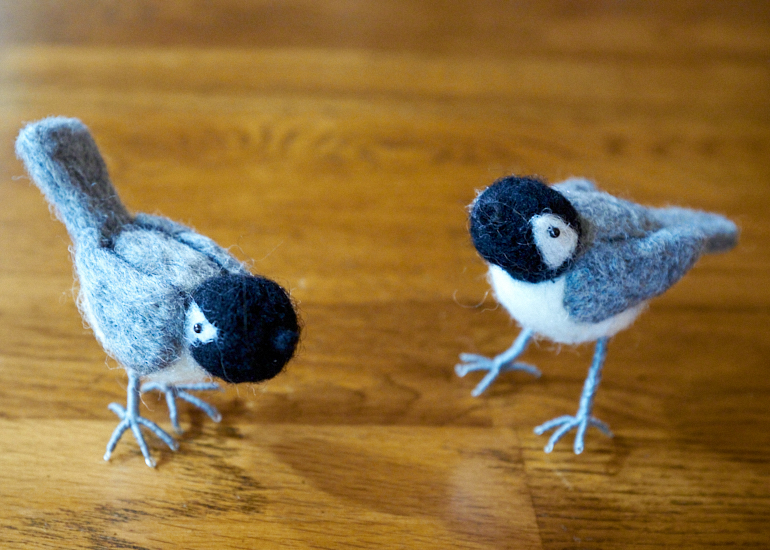 Aren't they cute together?