I picked up an Aunt Martha's tracing pad and transfer pencils recently and wanted to see if this is something that can help me going forward. The process is simple: use the tracing paper to copy an image with the transfer pencil, then use a hot iron to transfer the image to your fabric of choice.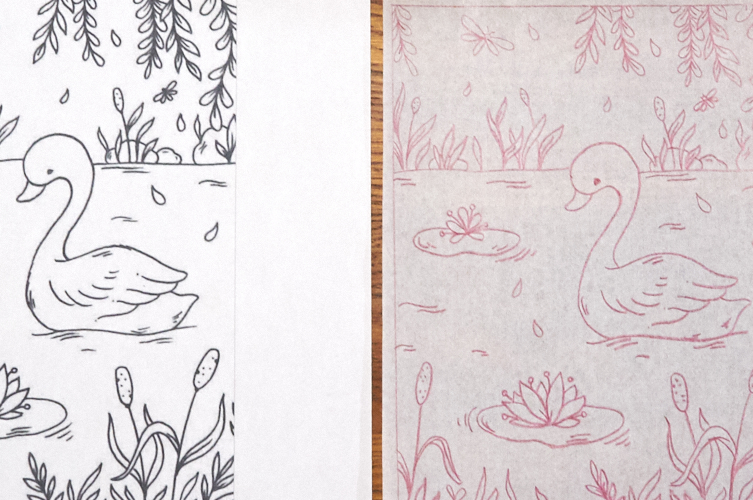 I chose an image I grabbed from a coloring app called Lake – it showcases a great variety of artists and their work and some of them I just absolutely love. This particular image is from Nina Stajner and her Little Furry Friends set.
My ironing skills was a little less intense across the top, which is why it is more feint than the rest, but overall, I think it did the job well. There is some discoloration on the fabric where maybe a bit of pencil dust was hiding out (in the water in front of the swan), but I am unperturbed. This area will get covered by embroidery but also cold water and soap supposedly removes the pencil marks (I'll know for sure when I get to that stage).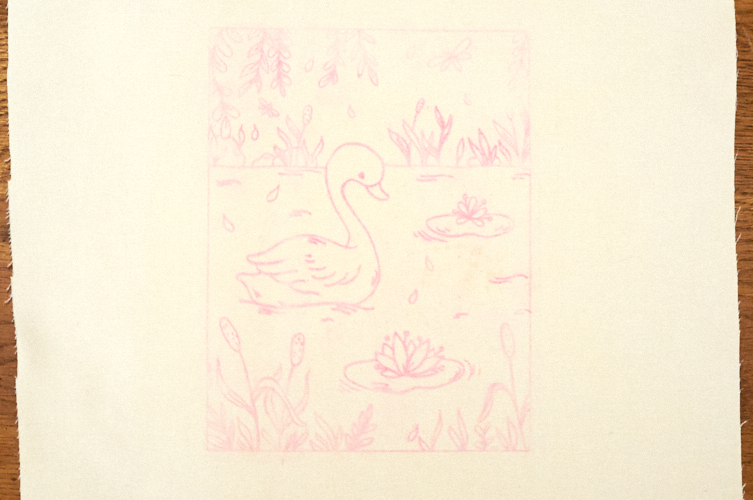 I have quite a big project in front of this one, so it might be a while before I mention it again, but consider it officially in the queue!