I embroidered three more buttons for my guild's State Day event later this year. Remember, these each fit within a 1-inch diameter circle!
Two patterns came from 500 Simply Charming Designs for Embroidery. Everyone's favorite is that wee mouse!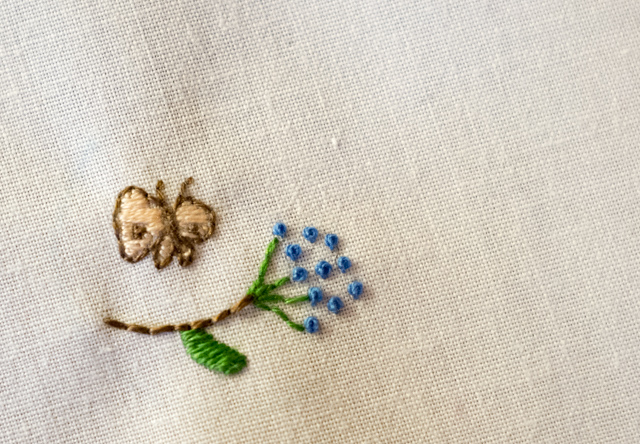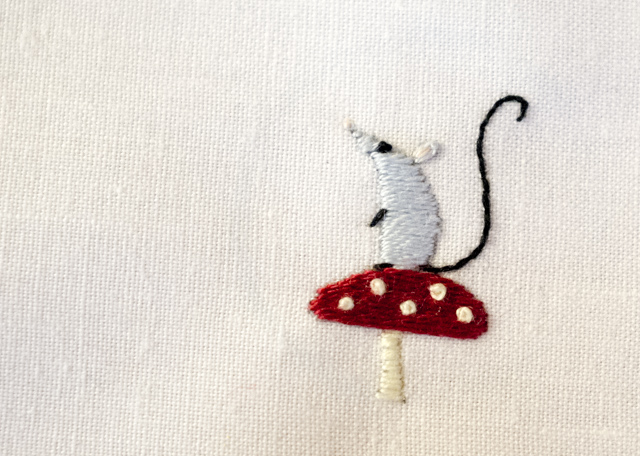 And one came out of the Scandinavian Stitch Craft book, though it is my least favorite out of all of them. I will need to practice these stitches a bit more.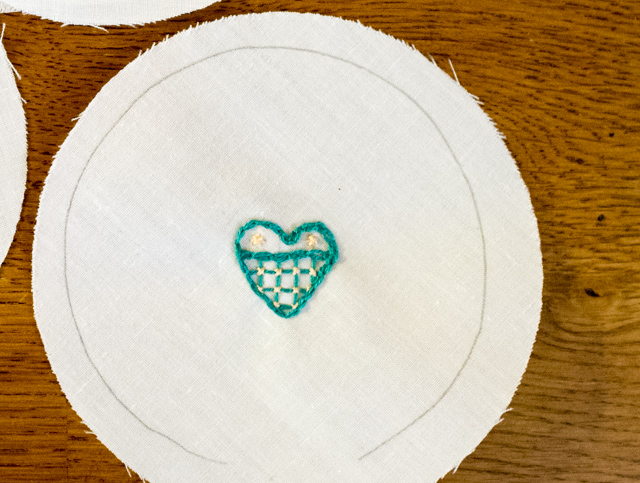 And at our last guild meeting, we were shown how to transform them into buttons, using Dritz's half ball cover buttons size 60. The process is fairly straightforward: remove the little hinge from its back; tape in a super powerful mini magnet; tightly wrap the fabric around the pokey edges; snap on the back; glue on a brooch locking bar safety pin; glue on a little disk of felt; tada!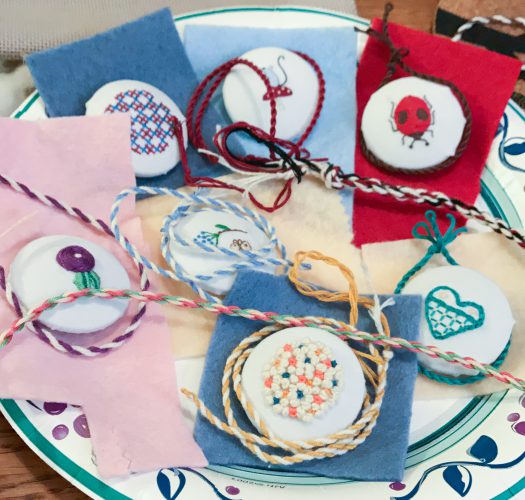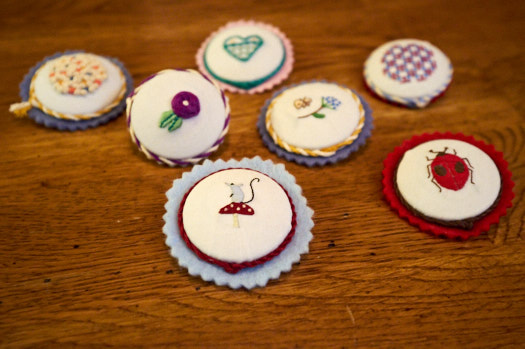 Yet, one of the ladies pulled out a device and some thread and in just a few seconds, she had a handcrafted cord! I immediately was head over heels for it and bought my own! I went cord-making crazy with a lot of "scrap" threads I had laying around. It is pretty cool, I have to say, and adds just the right finishing touch, no?