Sew Mama Sew posted about Elizabeth's Fabric Focus with a free PDF pattern of a weighted pincushion organizer. Now that I am sewing a little more regularly (being mostly jobless this semester, and all), I am constantly frustrated with all the extra threads and fabric snips that seem to go all over the place. So, when I saw this, I just had to try it! One of the toughest parts for me was finding coordinating fabric in my stash since I am trying to stay frugal.
I had a lot of fun learning how to make this. It was my first time using rice for weight, and I have many more ideas for that!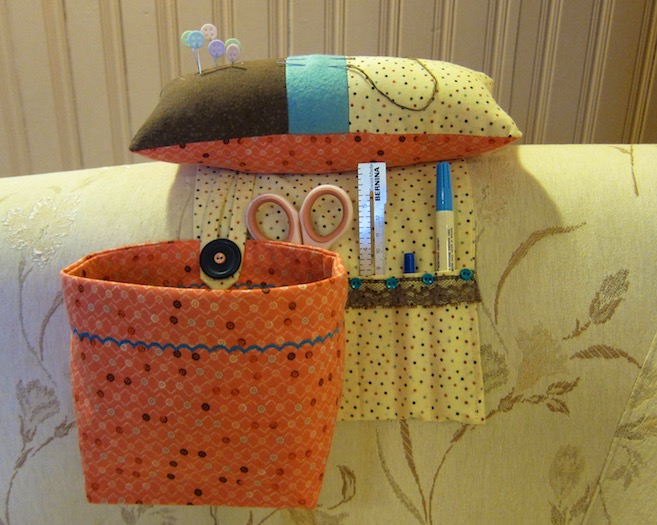 The pattern did not call for embellishments, but I just had to give it a try. My scallops are a little wonky, but it was only the second time I had tried fancy stitches so give me some credit! (Side note: my machine broke mid-project and Boy and I took it all apart and found the cause, oiled her well, and cleaned her up like new – a screw had loosened over time, allowing a spring to slip, which caused the feeder dog to fail. Thank goodness for Bernina's build quality – she is going on 30 years old!!)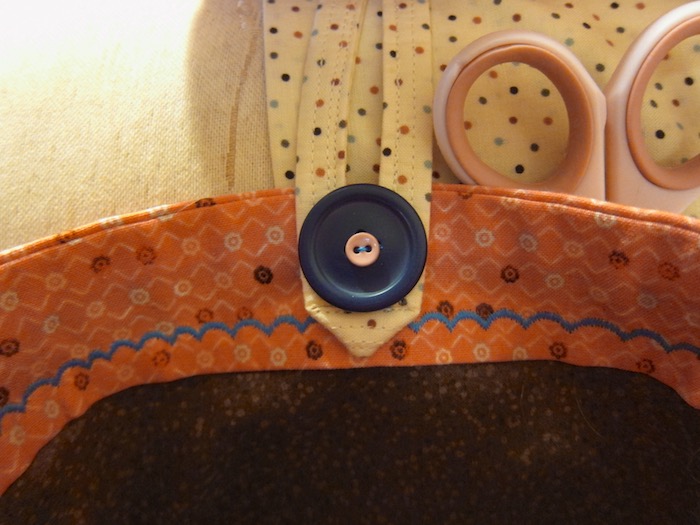 I also added some old lacey stuff I had laying around to bring out the pockets a little more, with teeny buttons.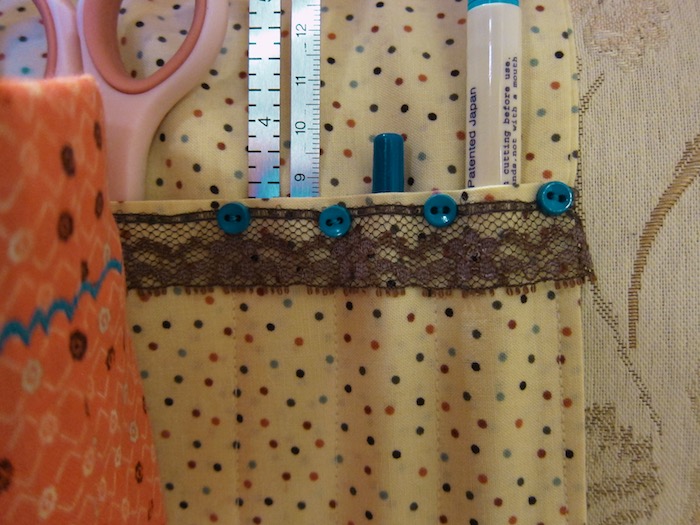 A cool feature of this project is that the scrap bin detaches so I can put it wherever it is needed. I really fell in love with this pattern, and I am ever grateful for the people at SMS and people like Elizabeth to offer free tutorials. Thanks so much!