I was at Michaels the other day and found a roll of Crafty Cuts daisy burlap on clearance so I got it after being able to answer the question of what would I do with it? Well, we have a stainless steel container we keep coffee/tea in and it just does not go with the kitchen which is more traditional than modern.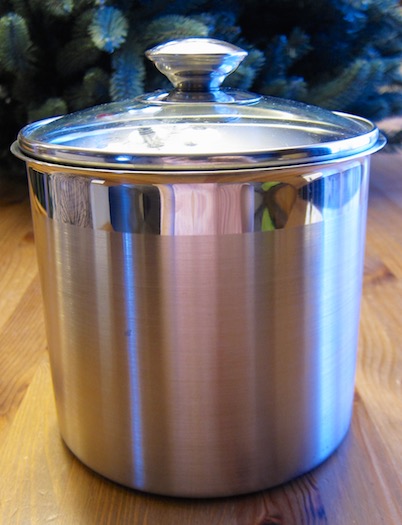 Fix: wrap it!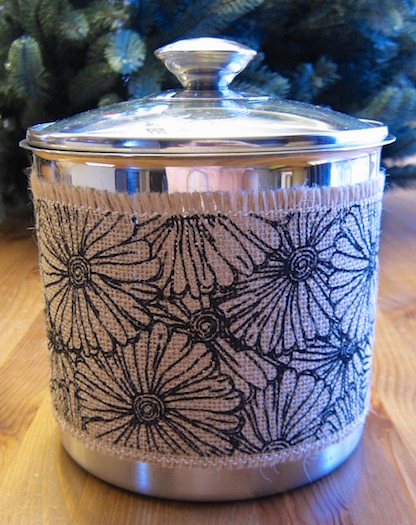 All I did was cut it to size, add folded hems on both sides, and hand-stitched it together.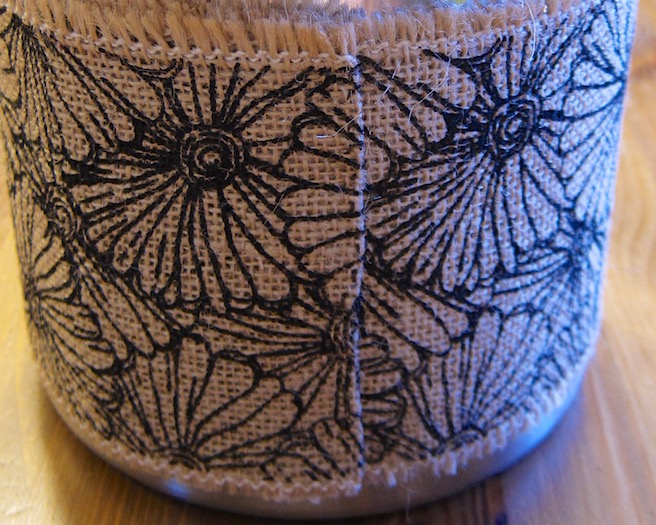 Then, I decided to repeat this process with my ceramic bottle sitting in the corner of the kitchen.


Now, that corner is a little dressier now too.