Today, I finally finished the paper-pieced hexagon pillow case I had been working on. You can read a little bit more about it here. A quick recap is that the flowered piece was sewn by Boy's grandmother who has since passed away.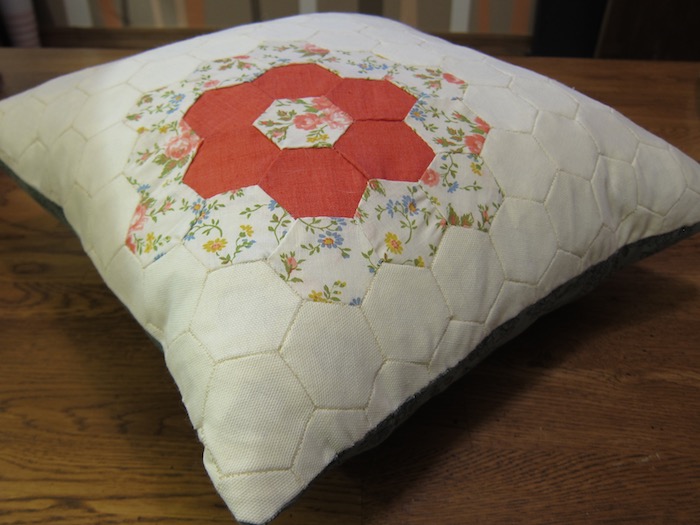 Boy picked out the fabric for the back. he said "you gotta go with green, no one ever chooses green!" I love it when he participates.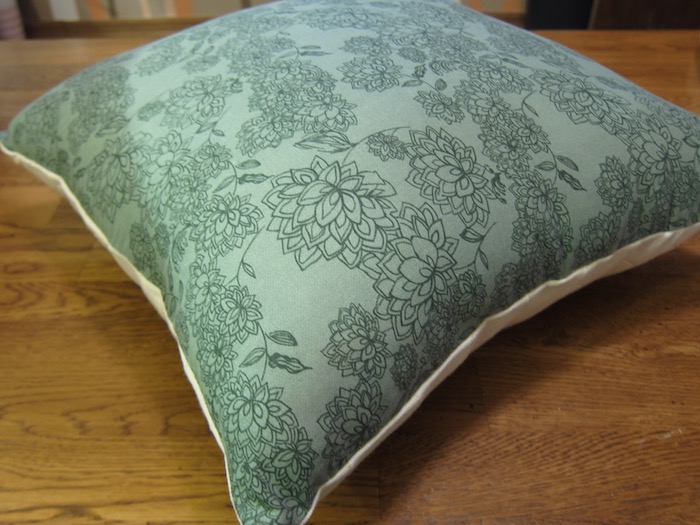 It works perfectly on my little couch for a little lumbar support!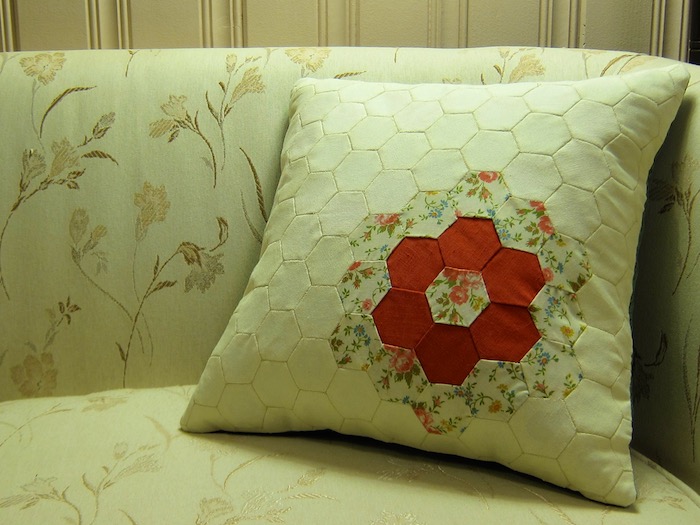 I used a 16×16 pillow form and shoved some batting in the corners to fill them out. Oh, and I used a sheet of stabilizer too, just to make sure all my hexie work didn't come undone under pressure. Originally, I had intended on doing an envelope case, but then just decided to sew the pillow in. My hidden stitch worked for a change!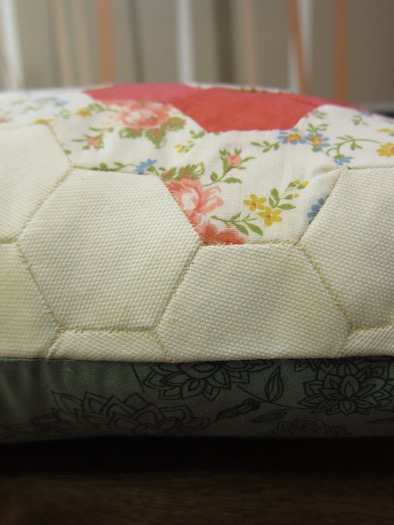 Taking photos in the winter lighting conditions (or ever, if I am being honest) isn't my forté so please excuse that.