Our kitchen and dining room are not finished, but here are some little peeks:
I am looking after my grandmother's trinkets for her (she had to move to an assisted living situation due to Alzheimer's). I added a few of my own in there – a koopa troopa, a hei teki ornament, a three legged pig, a silver acorn, and a Snork, just to name a few.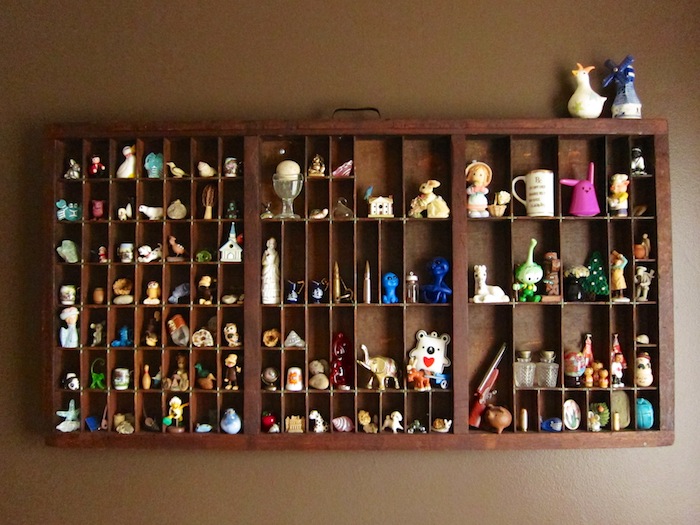 Here is a better look at the curtains. My ceiling is a sad 7'9″ tall, so these really added height to the room when hung just at the ceiling line.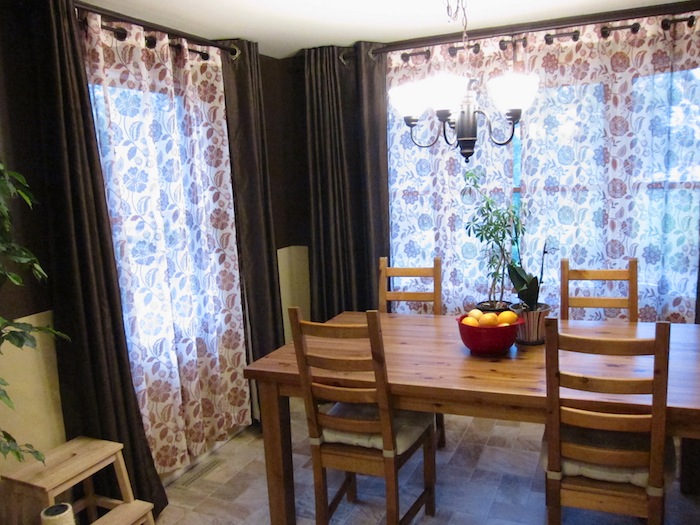 I stumbled through altering them for my kitchen window. Not professionally done, by any means, but works for us!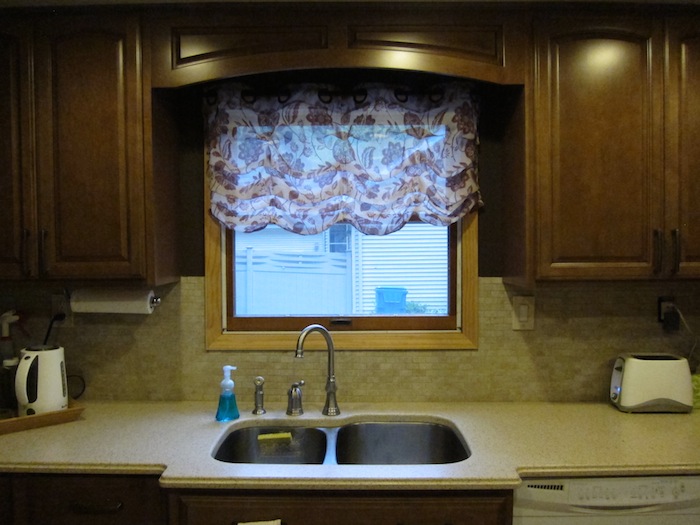 Found this lying around too. It is a Cabo liquor bottle. I appreciated the shape and wooden cork, so one day I peeled off the label and wrapped it with twine.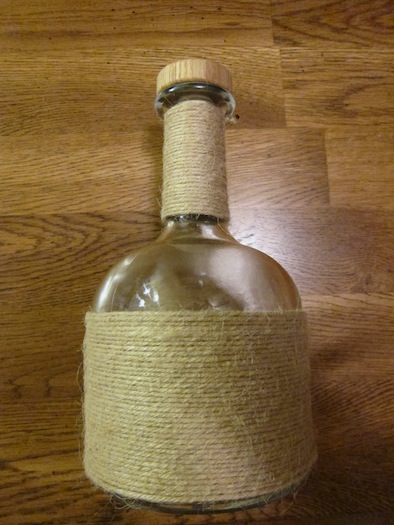 It looks good next to a bottle of Viking Blood liquor, also peeled and sporting a wood cap. My sister-in-law found a cheese wheel and a little iron mouse. It makes a nice little set in an otherwise boring corner of the kitchen.