Another wedding, another letter for a monogram wreath! My friend Ashley loves aqua and her bridal shower was naturals and bird-themed, which is how I chose the design. I did not have the exact color of felt I wanted, but in the end I am very happy with how it turned out! I began with an off white yarn, using the same technique employed for the letter P. It was slightly trickier because the hanging ribbon needed to be in the same place, but I figured it out. Then I used a stick pin to keep it out of my way while I wrapped the letter.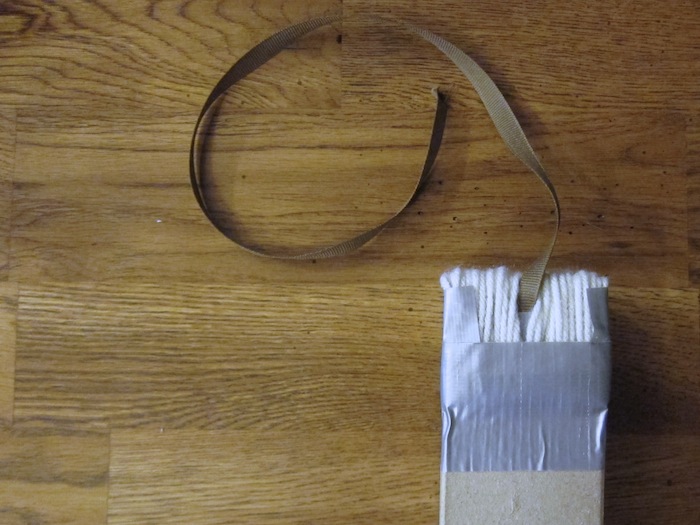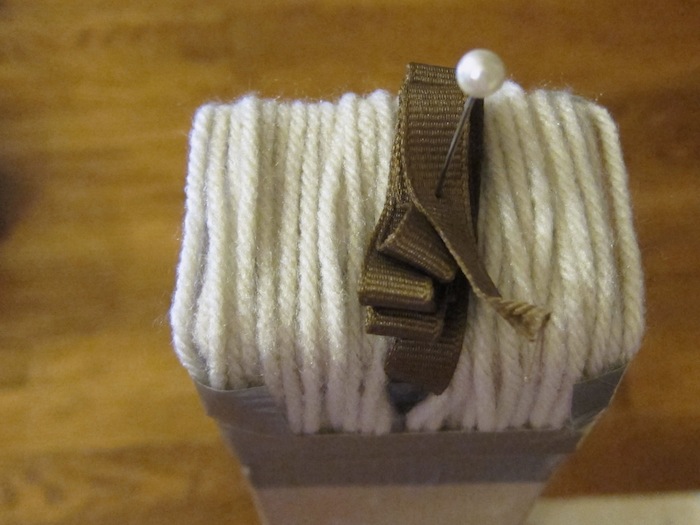 After wrapping it in the off white, I wanted to give it a little character so I added some brown twine to it for that natural feel.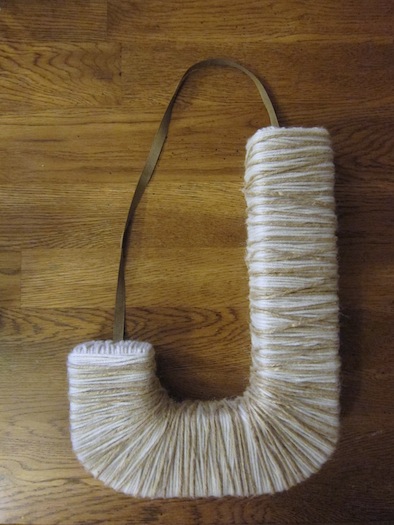 I used the same felt flower technique, this time pinning them with white pins. I used another one of those weird champagne colored plant baubles for the large flower.  I was even able to sew the little eggs into the nest (they were soft plastic, and I happen to own a curved needle which made it very simple). I pinned the nest in with two pins that were tied together with thread (so that they wouldn't just slip between the little twigs).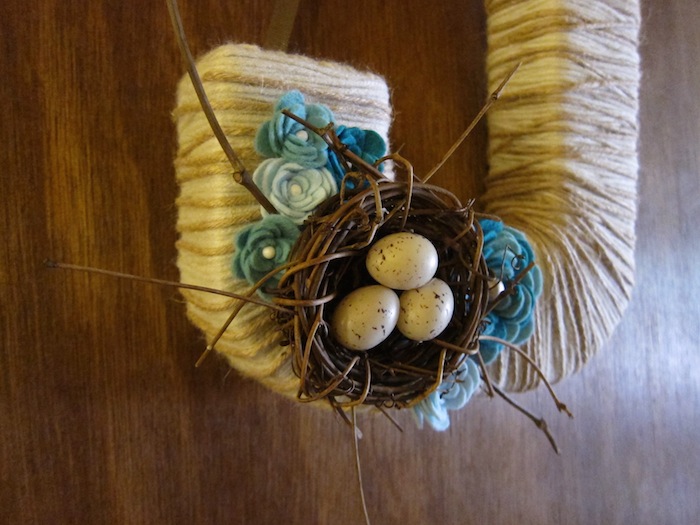 I would have stopped here, but Boy convinced me to add some ribbon around the top of the J. It was a great idea and I love that I had some scraps that happened to match!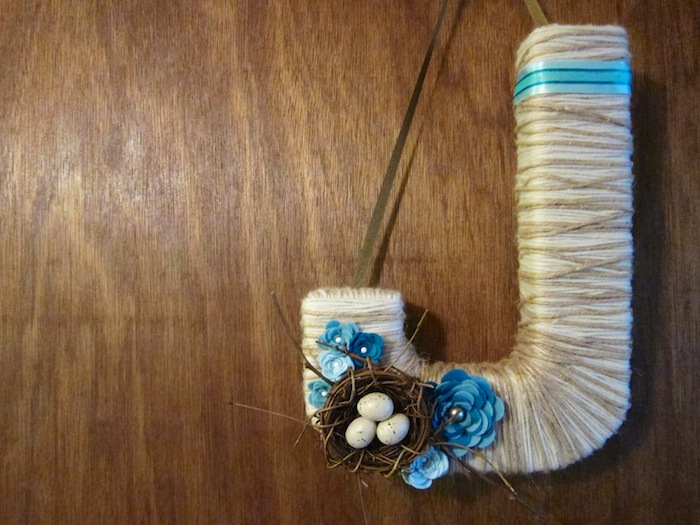 And the final touch, some embossed felt on the back just to make it have higher quality. Ta-da! I love this monogram wreath!