My craft room has come a long way, just as my crafting skills have. Over the years, I have purged a lot of stuff I had collected, moved out some of the furniture to other rooms, and I wanted to give it a make-over but still keep my awesome striped wall. I was never in love with how it turned out – the pink looked purple in a lot of lighting situations and it constantly irked me. My new favorite color combinations are what you see here on this site: browns, pinks, whites, and peaches. Or salmon? Or coral? Does it matter? I love it. Here are the colors I used (though the white is actually a can of almond white I already had):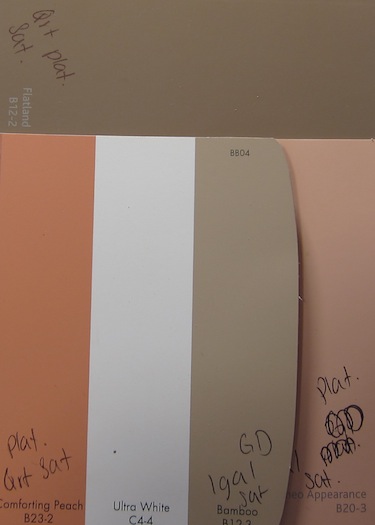 So I set to re-painting. First things first, repaint the wall whatever background color (mine is bamboo, but I did not take a picture of the blank wall).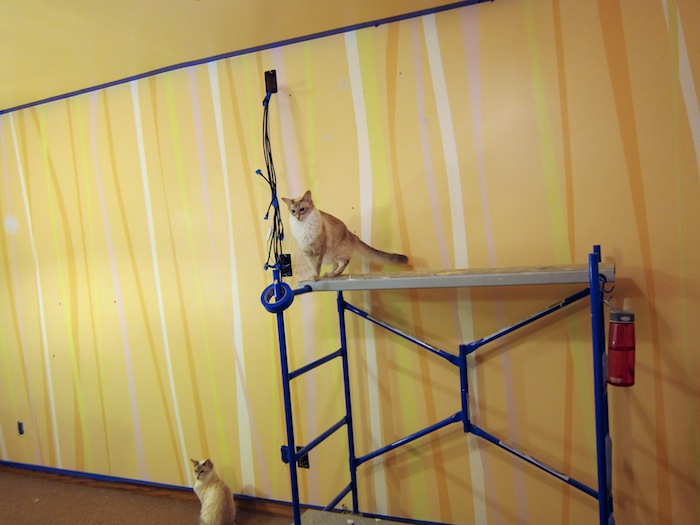 Then, haphazardly, tape some stripes. They needn't be measured, they needn't be 100% vertical, and they needn't be parallel in any regard. Paint your first color (mine is almond white) and remove the tape.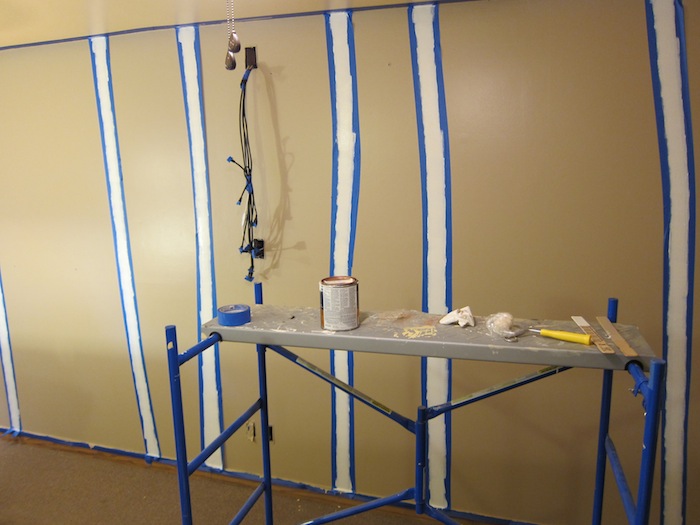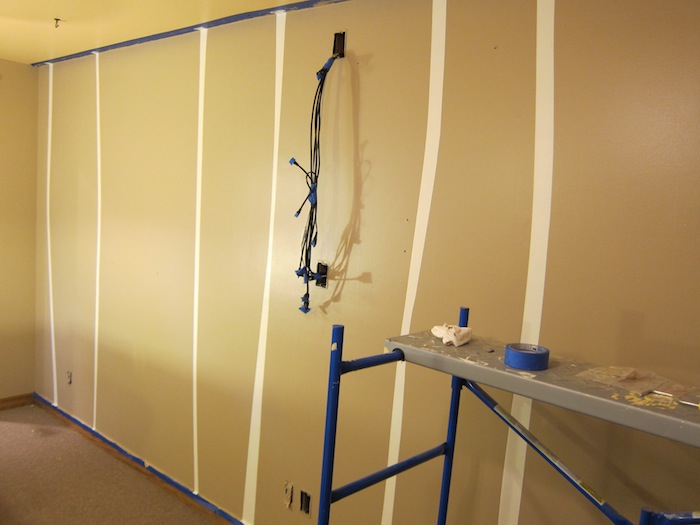 Then, repeat for color number 2. (Mine is cameo appearance).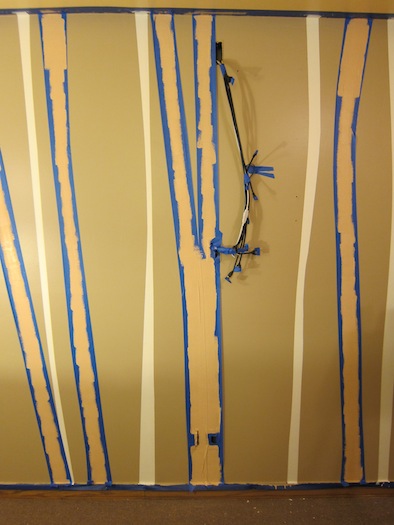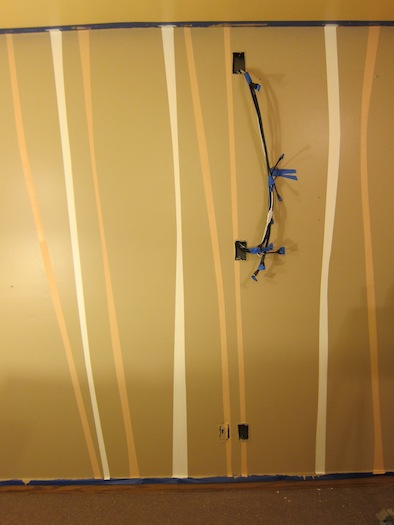 Then add the third color (mine is flatland).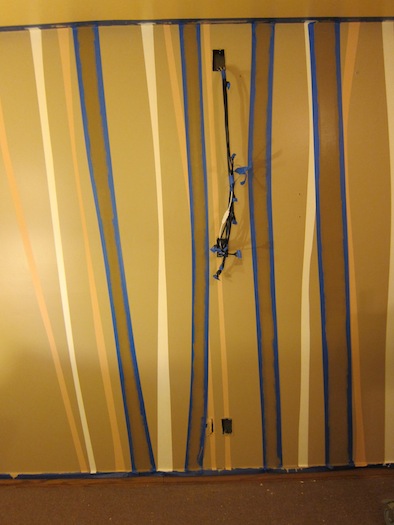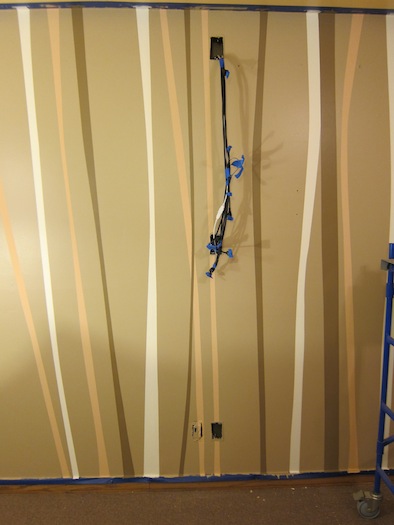 And add the last color (mine is comforting peach). I did not take a final shot of the wall by itself, but you'll see it when I reveal the new look of my craft room!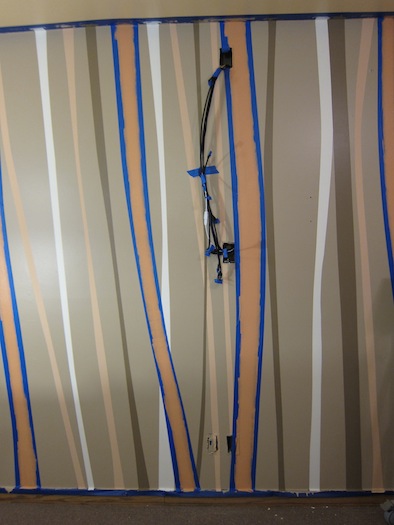 Oh, something I should add – what about those cables? Boy bought me a new tv to replace the one that broke while I was at grad school. He knows I hate cables, and the position of the tv did not allow for furniture for any tv gear (we do not have television stations, but we have a media box, and everything gets plugged into high quality surge protectors around here). He asked me if I wanted him to hide the cables in the wall. Uhm, that's an option? YES. This was the first time he has done that, but it worked out great and I hope to do it in the future when we re-do the game room. The hole on the top is just above a shelf to hold all the gear. The hole in the middle is behind the tv, to plug everything into that. And the hole on the bottom is just next to the outlet so that everything can get power. I might still paint the shelf white or something, but what to do with that big black tv?