So you may remember this post about making my bro a guinea pig, and then I posted again with a bit of a tweak here. Well, one of my readers, Marja, has added her own revisions to the pattern and I think you will like them! I would like to point out again that the original design is posted at KidsDomain.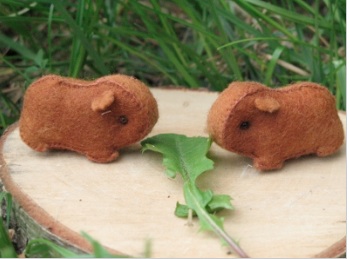 Click here to view Marja's revised Guinea Pig Pattern.

Her primary language is Dutch, but you can still check out photos of her cute crafts at In de Molshoop 🙂
Thank you Marja, this is a great revision!