My friend Leslie gifted me lots of crafty supplies – fabric, binding, lace, ribbon, sheeps wool – all kinds of stuff. So when I started messing around with the table runner thing she gave me, I decided it would be hers. (I posted about it here and here). She has had a major adjustment or two in her life recently so I stitched the beginning of my favorite quote on it. The original idea was to stitch the whole thing but I decided it would be too cluttered. It will spruce up her cubicle wall nicely, don't you think?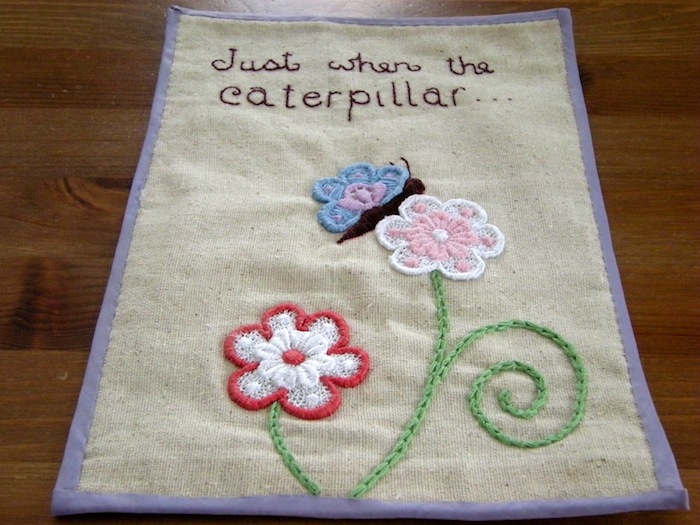 Just when the caterpillar thought the world was over,
It became a butterfly.
-Anonymous