I wish I could say that it was a kitchen full of cabinets but we are not quite there yet. They are Kraftmaid, which we ordered through Lowes. Maple wood construction, "Hanover" style, rye stain with a sable glaze – I personally think they are beautiful.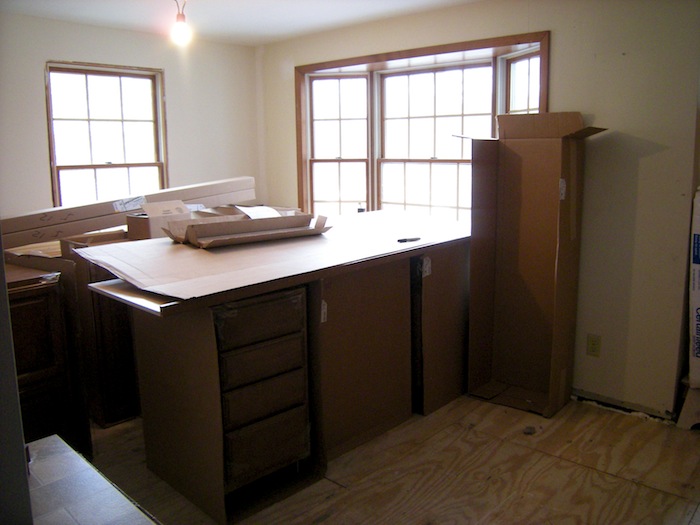 We got the whisper quiet drawers and cabinets and sink base for free as part of a promotion. All the bases have pull-out shelving, and one of them is a double wastebasket. But this baby will be my favorite: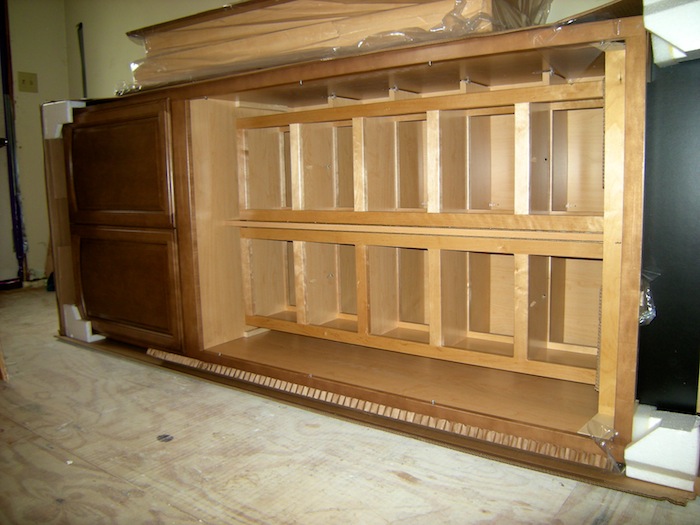 It's on its side because our ceilings are low and we did not want to mess anything up prior to the install but its a full size pantry. The doors have shelving, the inside shelving swings out, and then there is more shelving behind that. That's a splurge I know I will never regret!
And it occurred to me that I never posted about this stack of flooring. It is the Pergo brand, but it looks like tile.  Rocky Mountain Morning Mist is the style (whites, beiges, greys). It should be laid this weekend.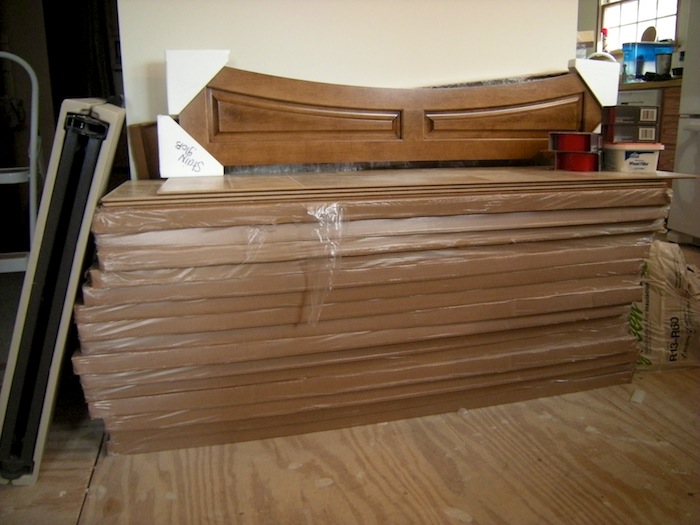 You can see it next to the upside-down window valance – I think the colors are a great match. We called the cabinet guy and it looks like he can come out on Tuesday! Not only will I get my kitchen back and my belly will be happy, but I'll get my craft room back also! More posts to follow:)