I havent been crafting as much as Id like to lately, but ive been doing some much needed things around the house so i forgive myself. I have been playing with some ideas though and learning more embroidery. This is my sample so far (candidate for worst photo on thecrafties thus far):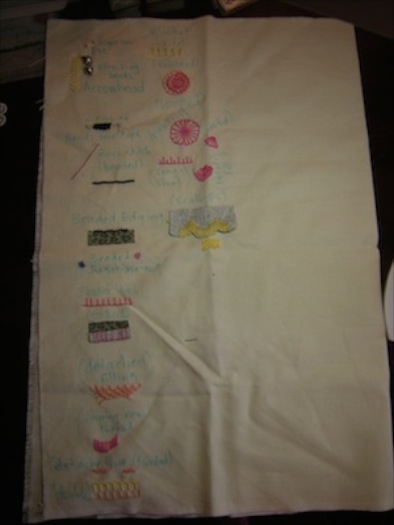 The first few stitches can be seen in detail here. So far I have learned something like 24 techniques. Here are the latest ones, so you can see them better: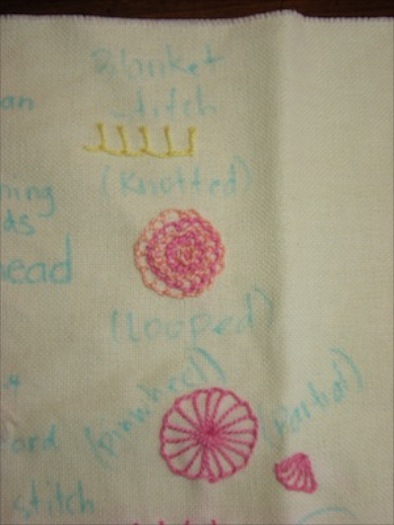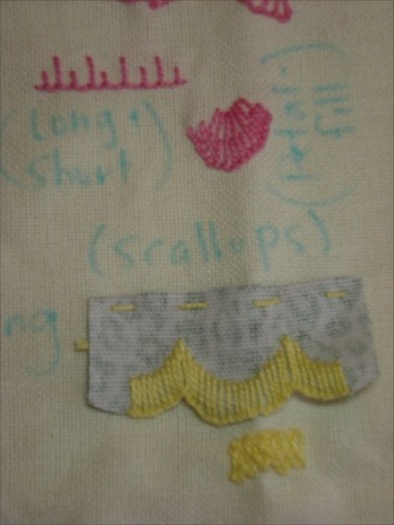 Huh, maybe i shoulda pulled out the iron for that. But anywho. I also worked a bit more on this thread art experiment thingamabob. I decided it should go vertical. Im still pondering on how to fill in the empty space up top, as you can see.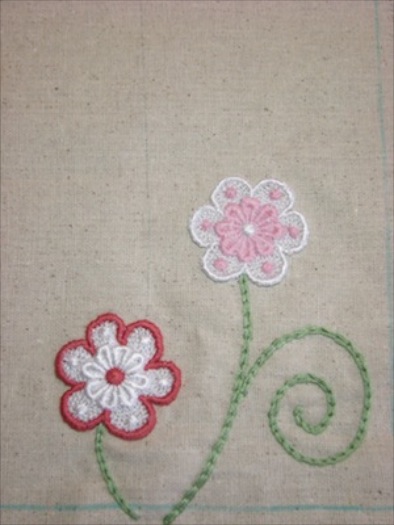 And I made this bookcover a while ago, but I hadnt posted about it. I made a fabric flower for the detail by somewhat following a How-Tuesday post at Etsy. I havent decided yet if I will stitch the leaves up at all, and this is the first cover I made with a fabric glue on the page marker. I like the way it turned out but Im not sure if the marker is too stiff now. The book I am currently reading isnt the right size to give it a go so the jury is out on that at the moment.