I get a lot of inspiration from crafters who use natural fabrics with delicate things like doilies, tatting, and lace. The look is very simple and clean but still elegant and sophisticated. Recently, I was happy to have been gifted a lacey table runner with a flower motif.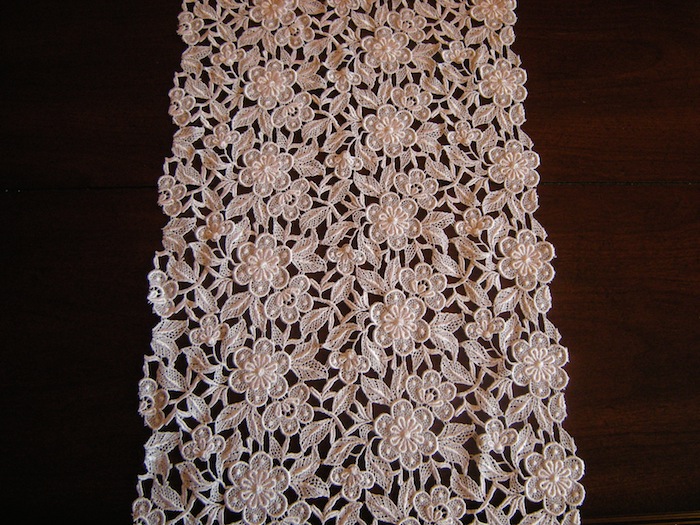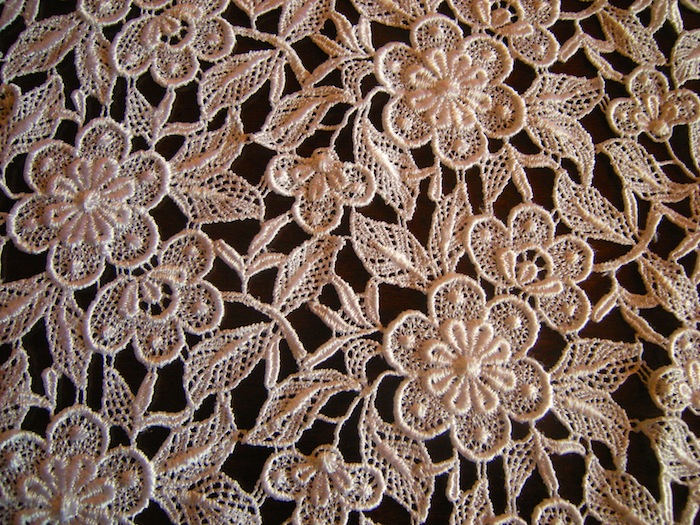 But I just dont know what to do with it quite yet. The previous owner set me in the right direction I think by including some pieces she cut off. I took note and clipped a flower out.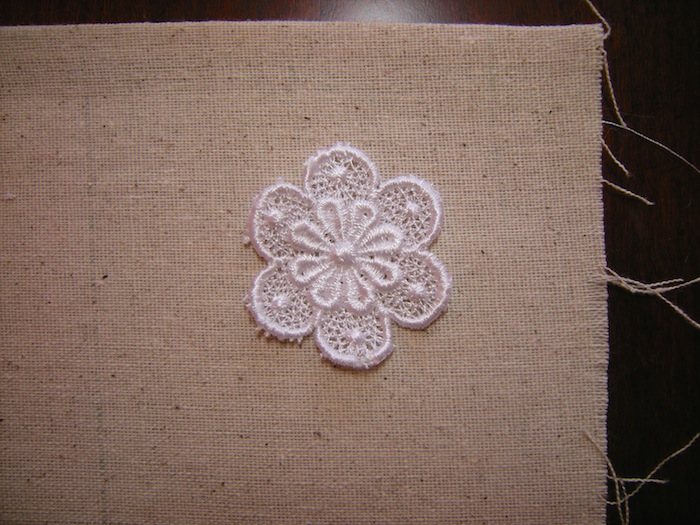 As an experiement, I grabbed some linen that was cut incorrectly for a book cover and thought I would try stitching the flower to it with colored thread to make it pop. The thing is, I really like it (whatever it will become) but now I am limited on what it can be because it was a very timely project and on scrap cloth – I wish i had known i would like it and worked on something more manageable, but c'est la vie.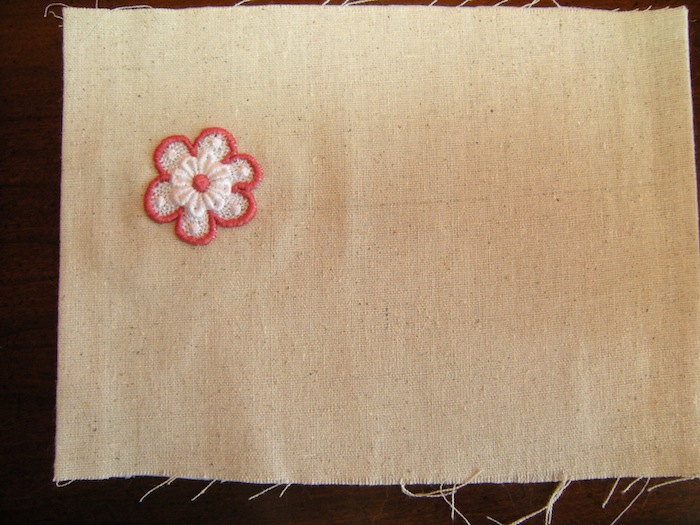 Im thinking maybe something I can frame? I think Ill add more things to the cloth but what those things will be is still in question. What do you think?