The bag I made for my New York trip was fun, but because I was new at sewing, there were a few issues with it that started to bother me, so I opted for a new one. I call it a go-bag because i can just grab it and go and have entertainment handy, as well as some items boy has thrown in there (miniature tool set and the like). I incorporated all kinds of pockets too because i just hate having to dig around to find something.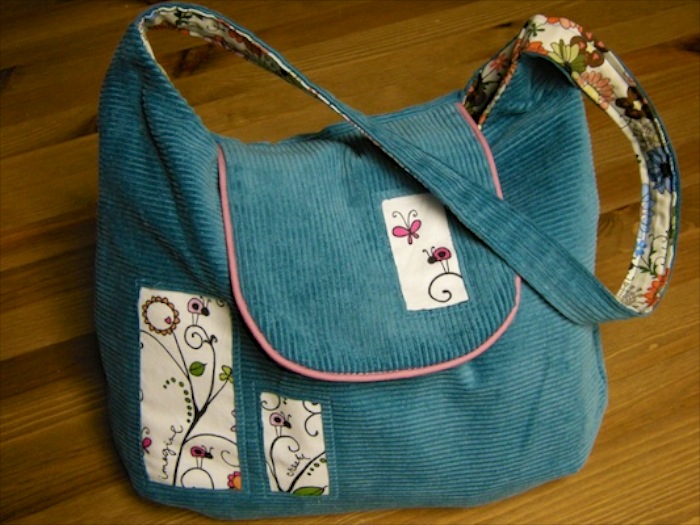 Recognize the ladybug print? Its Heidi Grace – one of my favorite scrapping designers. Those little windows were fun. With the additional knowledge of interfacing, i have so many new ideas! And i used fray-check to keep the corduroy from fraying.
Pockets on one side are sized for my wallet, phone, itouch, and little things like my addiction to Avon's Care Deeply chapstick. The other side is reserved for my dsi and checkbook. There is also a pocket that fits off to the side of the bag, for my lotion bottle (another addiction, Jergens Ultra Healing lotion).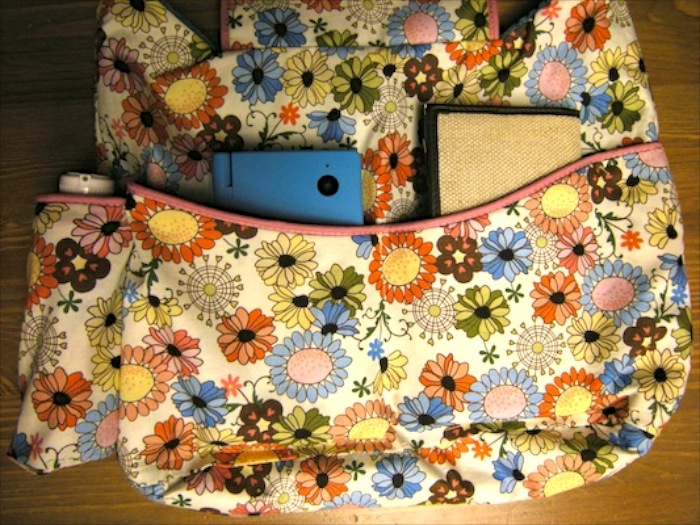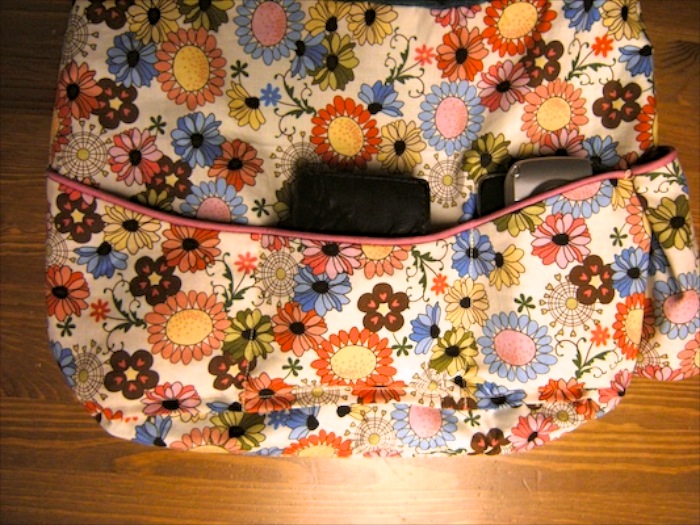 Did i ever mention my wallet? I love him. I picked it up at the Bristol Renaissance Fair, from Grichels, a Wrinkle in Reality. She makes all kinds of leather goods, with awesome faces, reminiscent of the Necronomicon from the Evil Dead series.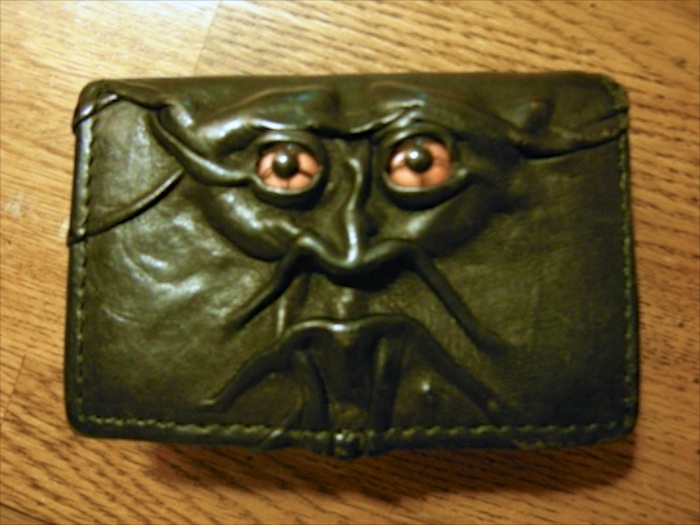 But i digress. My new go-bag is awesome because it holds my book but there is still room for additional things when Im on the go, which my old one didnt allow. For instance, if I ever wanted to take my camera, now i can.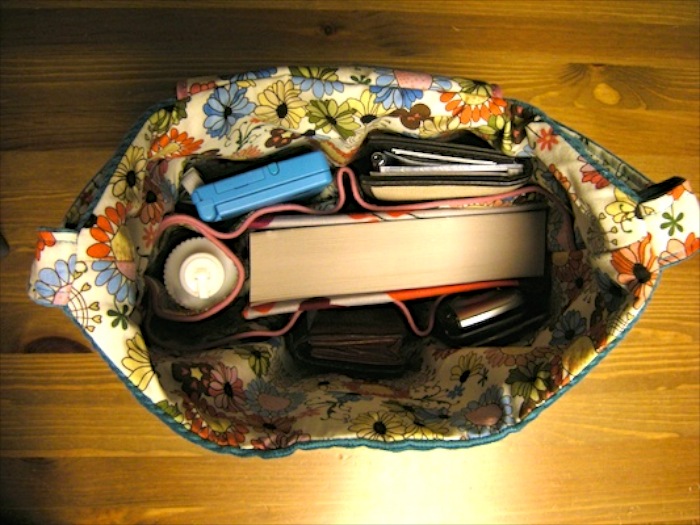 So, originally the pattern came from ArtsyCraftyBabe. I tweaked it so much that perhaps I shouldnt really advertise it as her creation, but this bag wouldnt have existed without her Phoebe bag pattern. The changes I made were the shape (mine is more squarish, and a different size – the same goes for the latch part) and mine has lots of pockets. If i did it again, i would widen the strap and attach the pockets just a tad differently. But overall, this will be my new go-bag for quite some time i think:)