There is this cute little kid that I had promised a slew of  toys for, and she is now a whole year old! Man, how time flies. I will attempt to make her a gift every month for the year, as long as I can rack up enough sea themed goodies. It will be fun to see how much better Ill become after all the practices.
Since this is the littlest she will ever be on her birthday, I started with the largest of the sea creatures – a whale. I found the pattern over at Small Dream Factory. Its not the whale I had envisioned originally, but in the end, making a humpback whale was pretty cool. I only wish that I had enlarged the pattern a bit (the whale is only as long as my hand).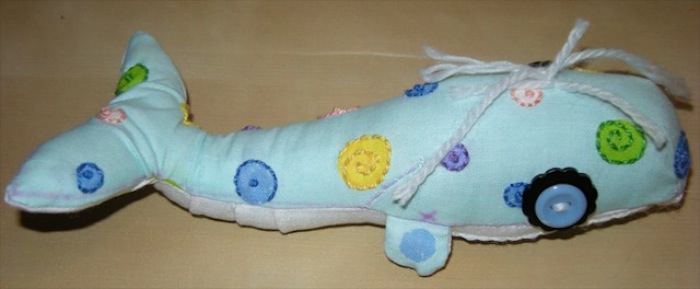 Arent you proud that I was oh so clever enough to think to stick some yarn out the top for the water spout? 🙂 Of course, I really dig embroidery, so i just had to embellish the polka dot fabric (which, by the way, was gifted to me and has therefore a bit of an heirloom quality to it).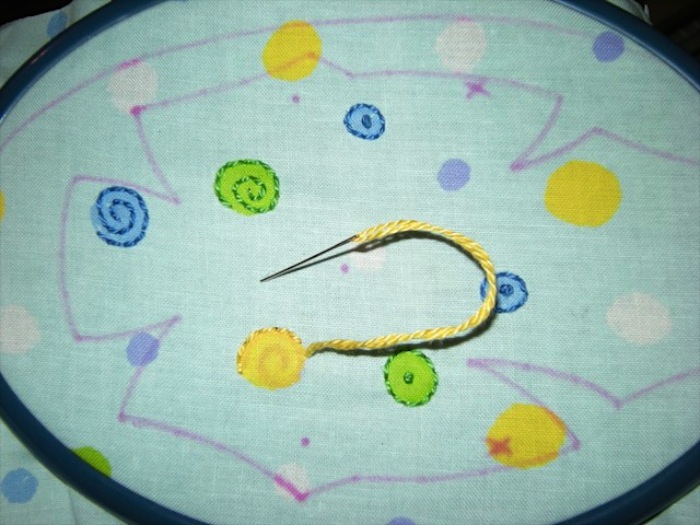 The pattern suggested to use felt for the eyes, but I wanted them to stick out more so I used some of grammas buttons I had left over from the baby shower. Here I ran into a problem though, as I sewed myself into a corner. The buttons were too close to the edge to use the sewing machine (OH! Did i mentioned that as part of our wedding gift, Pseudo-Mom-turned-MiL gifted me her awesome Bernina and all kinds of goodies?!?!) So i sewed what i could, and hand stitched the rest. Then i was paranoid I could never turn it, what with these giant buttons and all, but luck smiled upon me, phew!
I also was clever enough, if i must say, to add some detail on the underside. I just poked some yarn through, then went back over it with white thread to tack it down.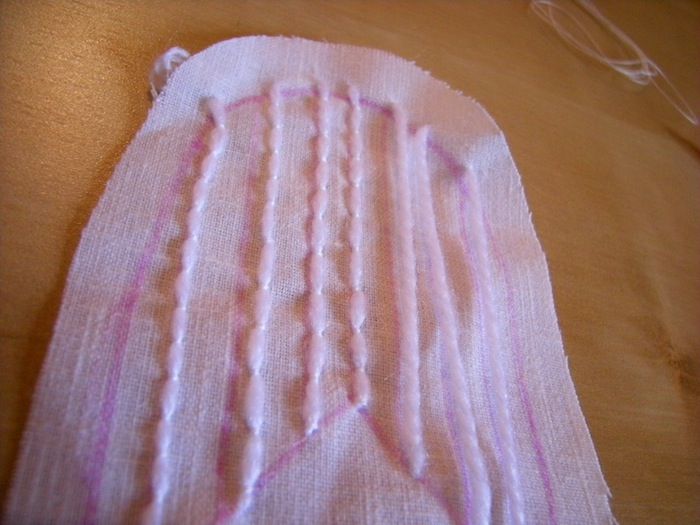 To top it all off, it is stuffed with some bells inside so it rattles! She loved it, however briefly that lasted, and honestly that was more than I expected. But apparently I won her with the buttons, so i will keep that little tidbit in mind!