Okay, okay. These upcoming post have been delayed an unreasonably long time. But without further adieu….This is the day we got married! (Well, as you would have read before, we were legally married on the 9th, but had our symbolic ceremony on the 11th.) Originally, I tried to coordinate everything myself, but I ended up hiring a wedding planner, Caroline, from Chateau and Villa Weddings. She was so great to work with and really relieved our stress – even after the actual wedding part, she was kindly at our service. Every penny was worth it, and I highly suggest her services if you are planning a European wedding.
We had the ceremony at the Abbaye de Fontfroide, near Narbonne. It is stunningly beautiful, you just need to see it in person.
Our attire was made by Joi Mahon, of Dress Forms Design. She was great to work with, even though she is out of state for me and I never got to meet her in person. She has such energy that I knew she would be able to help me. This was the main part of the original inspiration for my gown, made by Rosetti Costumes and Bridal Gowns.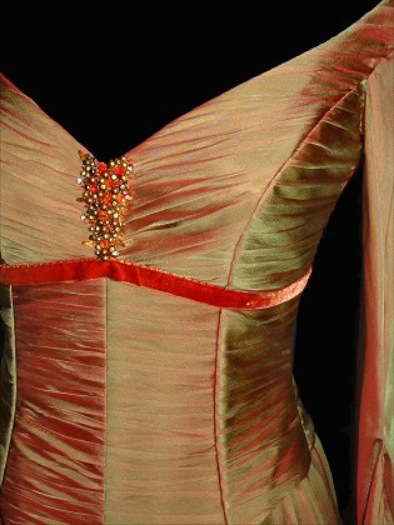 Boys inspiration came from Brad Pitt's character in interview with a vampire – an 18th century French style.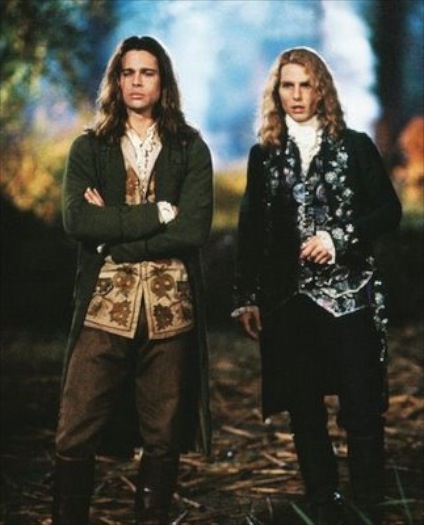 We wanted something cleaner, and found The Sutler's Store had this version. Joi made the coat and vest, Banana Republic made the pants, and we found some costume boots meant for Indiana Jones that worked out great.

I ordered a pair of Baby Kitten Earrings off Etsy, from MichelleChangJewelry. I asked her to use blue stones for the eyes, to mimic my kitties (oh how i missed them!). My necklace came from the Bristol Renaissance Fair, from Pendragon Silver Crafts. My ring, as you might remember, came from Nordstrom and was made just for me by Jack Kelege. Boys ring was from a Zales outlet.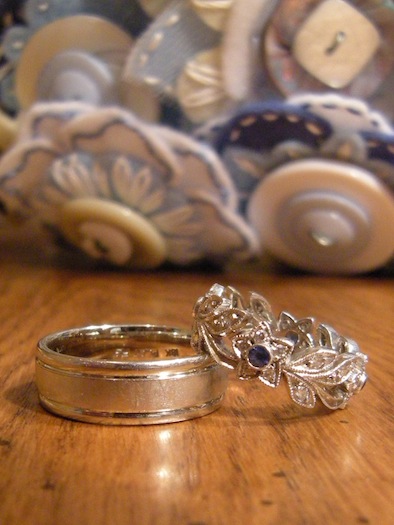 My flowers were made by one of the two people who knew our secret plans. Ruthy knew I totally adore Megan at Princess Lasertron, so she studied her work and made me a very special bouquet. I ordered a wrist corsage and boutonnière from Megan, before my bouquet with Ruthy was secure. (My corsage is so cute on my bedroom doorknob!:) I asked Megan to make Boys a little different, with felt leaves rather than the floral leaves – and she put two cute little hearts on the back! You can see both here.
My shoes? Well, I dont typically trade comfort for fashion…I was looking for shoes but lets be honest – buy a pair of shoes that I will wear once (i dont girl it out often)? Heels would be appropriate but then thats just more space in the luggage. Ballet slippers were on the list for a time, but just nothing suited me. So…i went with my customary converse (literally the only shoes I wear aside from winter boots and slippers;), in an uncustomary way. I do not believe they make these anymore, but they were super cute. Here is the only pic i have of them.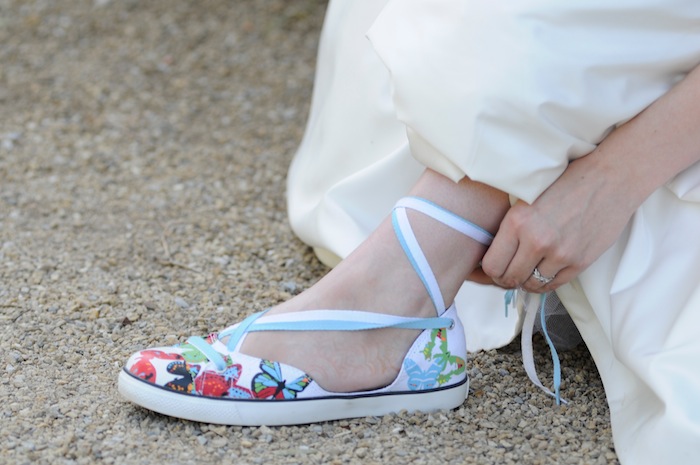 My hairdresser Sonia knew less english than i knew french, so we worked with lots of gestures. She was so sweet to work with, and I was hugely relieved that she came to where I was staying rather than me trying to find her in Narbonne. I could not believe the magic that she worked on my hair. I had sent her this photo as my inspiration – it is Blake Lively, if yall know who that is (I dont, but then again I dont have tv).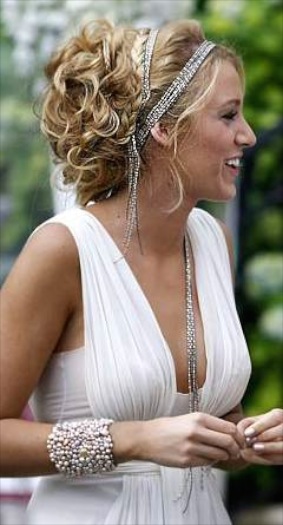 We hired a photographer, Andy, from Andrew Johnstone Photography. He and the celebrant Matthew were both from Toulouse, but originally from the UK so not only could we completely understand them, but we got to listen to their cool accents;)
I felt like walking without music would be awkward so we had a mini speaker attached to boys iphone and played one of my favorite songs ever. I would tell you the name, but it is different on my computer than it is on boys so now Im not sure what it really is, but I can tell you it is off the Conan the Barbarian soundtrack!
Next post – actual wedding photos! Yay! 😀