Bright and early, we headed off to the courthouse as sneakily as possible. Although we were the first people there, the offices communicated to each other about as well as eggplants do to dogs. So, after an hour and a half of waiting, we finally met with the judge and she read us a little ceremony. Boy and i kept it as legal and dull as possible, since we were having a symbolic ceremony later. Although the thought had crossed our minds while waiting, we did not miss our flight, but Courtney (our ride to the airport) was already waiting for us by the time we got our other errands caught up.
Then the very long plane rides began. First, OHare to Cinncinatti. Although we ordered our tickets months in advance with Expedia, our seats must have been changed because we werent sitting with each other from Cincinnati to Paris, or from there to Montpellier. In Chicago, they were able to change the first set, but we had to change the other once in France.
Our plane was already on final call by the time I took this pic, or i would have taken it again. But see the people loading? Yeah, we were suppose to be down there!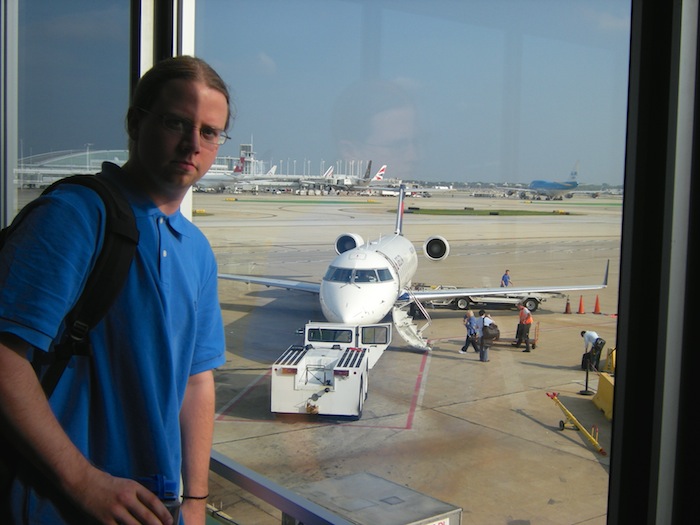 Then to Paris. We got a french magazine and newspaper. I like the AirFrance logo – its a pegasus mermaid creature. Very neat.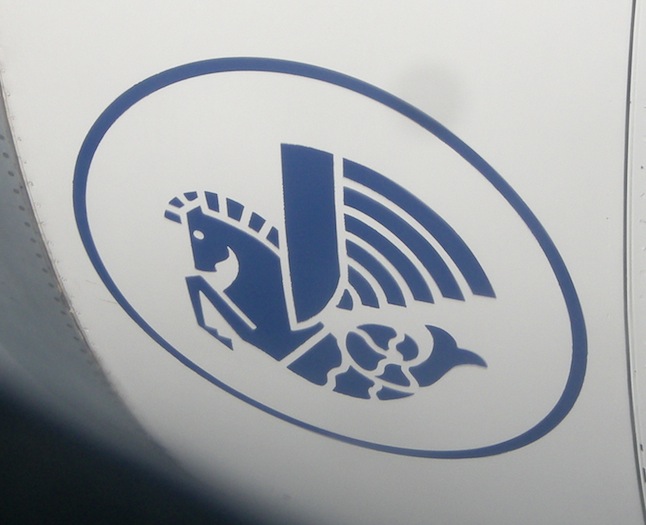 We were also fed dinner as seen here. I got cheese lasagna and boy had chicken and rice with complimentary wine. There was some turbulence, hence the mess.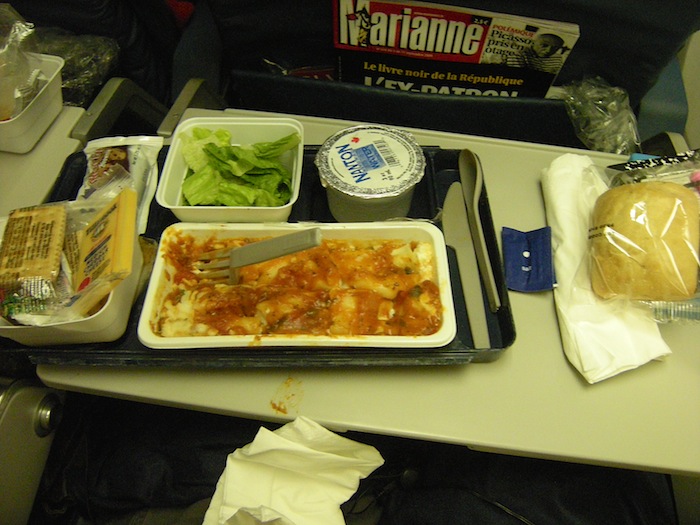 We had miserable sleep, what with the turbulence, the cramped space, and the -90F temperature outside (I was totally frozen – there were ice crystals on my window and i couldnt feel my feet). But we did fly through the most beautiful clouds at sunset that I might have ever seen. Apparently, i did not take a photo.
We were served breakfast of a cheesy egg bagel, and we both got coffee (double cream pour moi, of course). Later, we had a small snack of sweet or salty – i had not-the-american-version-of-sweet cookies, and boy had some salty crunchy things. He was also thrilled to be able to ask the question "does this can make my hand look big?"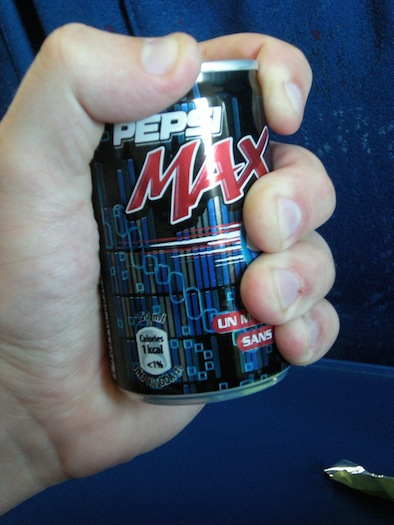 And then it was Thursday. Once we arrived in Paris, I asked to have our seats changed and it wasnt a problem. From the window, all of France looks like farms and woods. Beautiful country.