[I am following Anne Brooke's 2021 #52tagshannemade slow stitch challenge to make a little tag every week of the year – see them all here!] To celebrate the holidays 'round this time of year, Anne had us make a little wreath.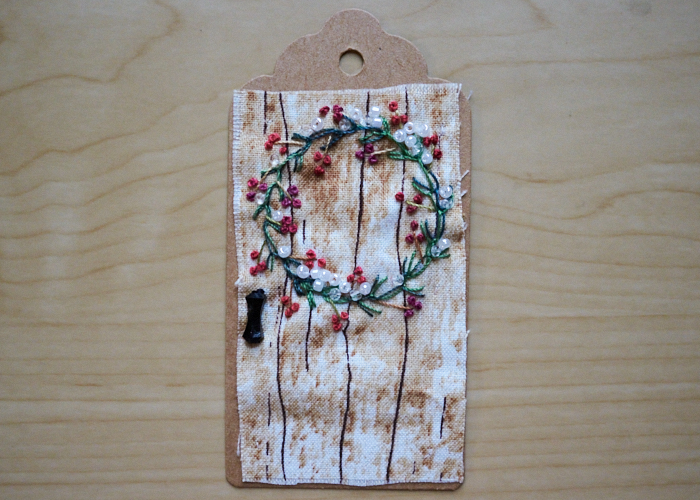 I picked a fabric scrap reminiscent of a wooden plank for a door. I had a tiny little black bone bead that a student gave me long ago for the door handle. The wreath is a few layers of feather stitch, in a green-brown variegated perle cotton. To add some color, I used a red-purple variegated thread for seeds. Then, I added white and clear beads for snow and ice.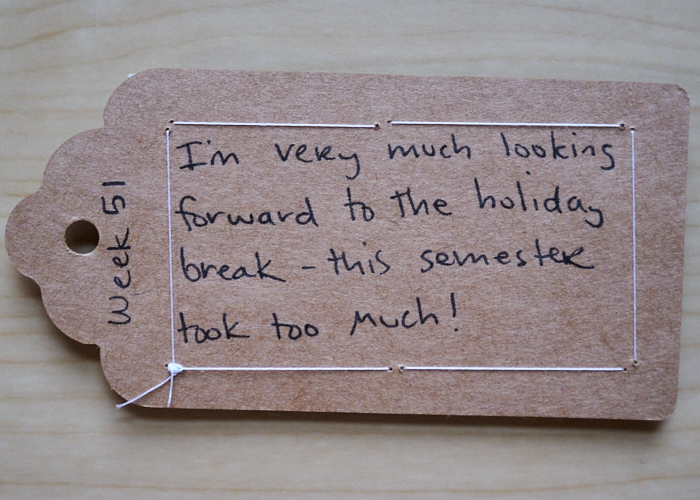 All I could think about was going on break. My job isn't draining, by any means, but I was so burnt out from teaching on top of it that I just wanted to be off and recharge.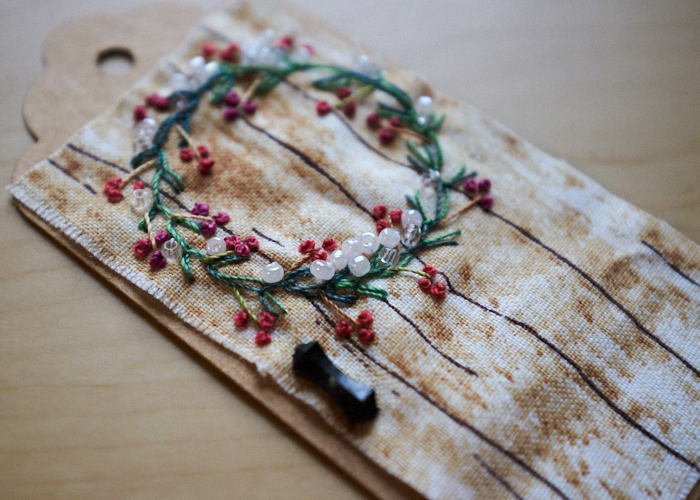 Since I am writing this over that break, I can say it has been the best couple of days! Yay!