[I am following Anne Brooke's 2021 #52tagshannemade slow stitch challenge to make a little tag every week of the year – see them all here!] Anne designed a small bird for her tag this week, and I sought out a color scheme that is outside of my usual tones.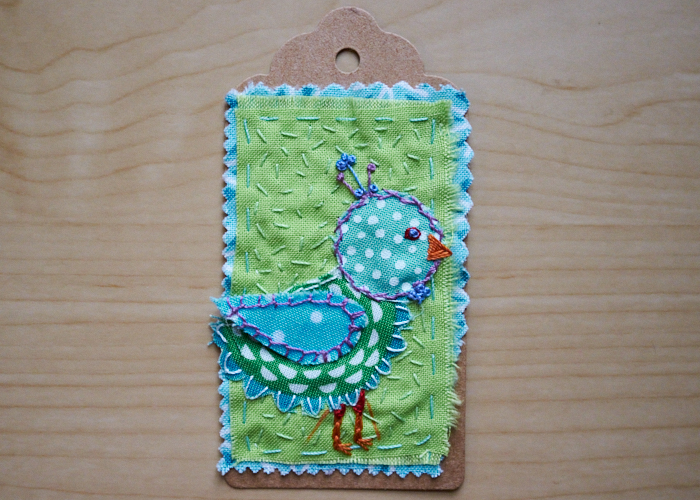 The stitches used on the bird were buttonhole, fly, straight, chain, cross, pistol, and colonial knots. The background is running and seed. I did use fusible interfacing on the wing to keep it from fraying since it is only attached at the body, for a little 3D effect.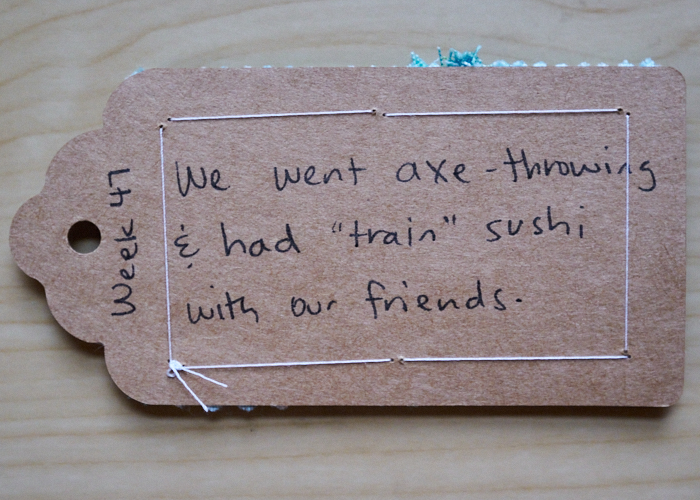 Due to covid and whatnot, we hadn't seen our friends in a very long time. They had recently gotten married, too, so when we were invited out, it was a good opportunity to congratulate them in person. First, we went axe-throwing, and I was not nearly as bad as I expected. After the first few throws, time flew by. Then, we went to a huge Chinese supermarket and enjoyed bubble teas before grabbing sushi at a rotary place (forgive the tag that calls it "train").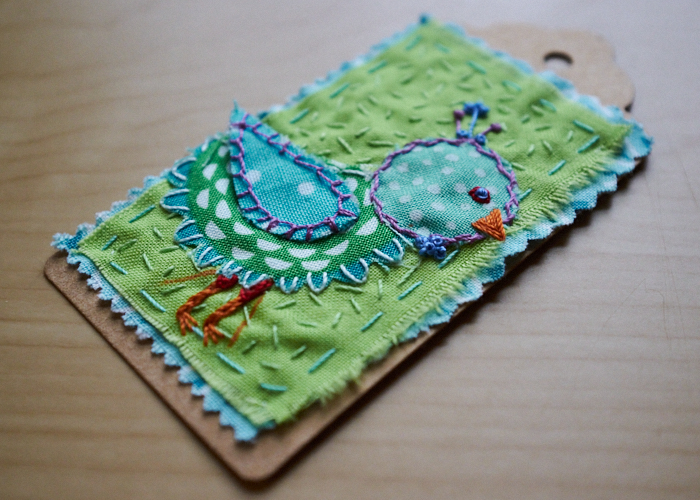 Ha, I see now that I haven't ironed the tag to remove the Frixion pen lines for where I first considered putting the legs. Ah well, the camera is put away and I have much too much to do to retake the photos. This is real life.