I stumbled across Anne Brooke's 2021 slow stitch challenge, #52tagshannemade (which is another of her #sew4thesoul projects), and decided to participate! I have been feeling overworked for a couple of weeks so I revolted and squirreled away in my craft room this morning – in under two hours I had this lovely little tag complete!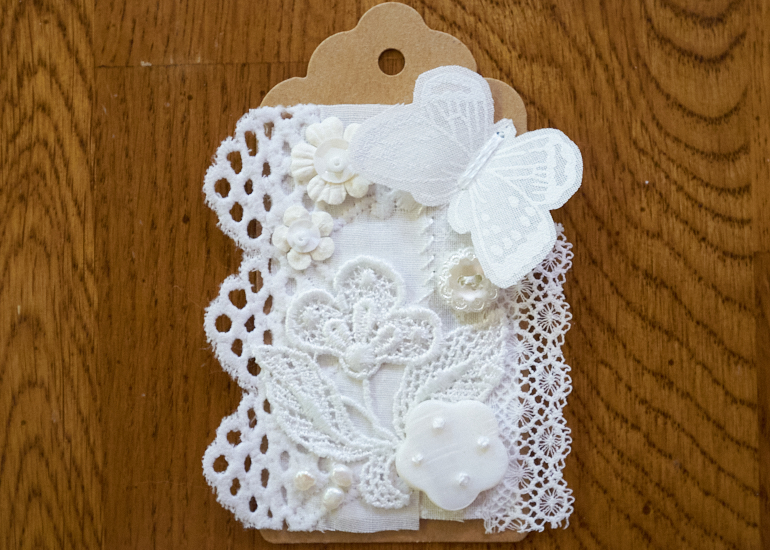 Anne chose "all white" as the theme for the first week. I have never worked in a single palette before, so that was interesting! It is really cool because then you have to work in textures and ya'll know I like loads of texture! It took me very little time to pull together some ideas for it.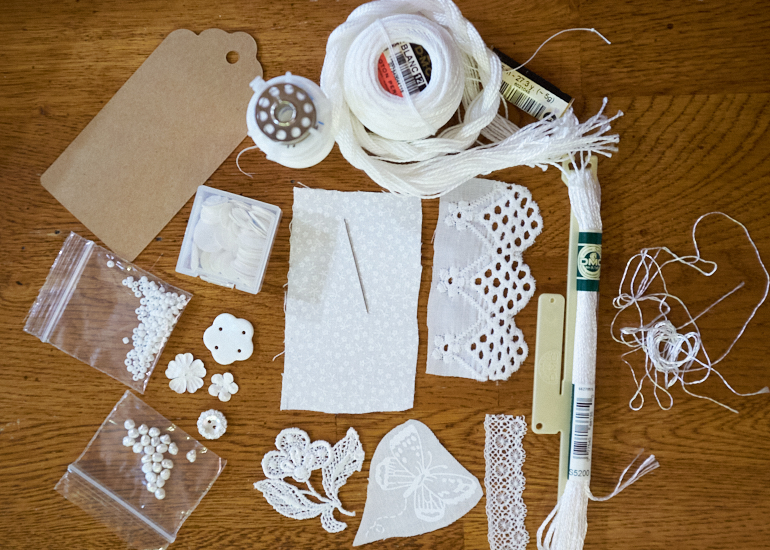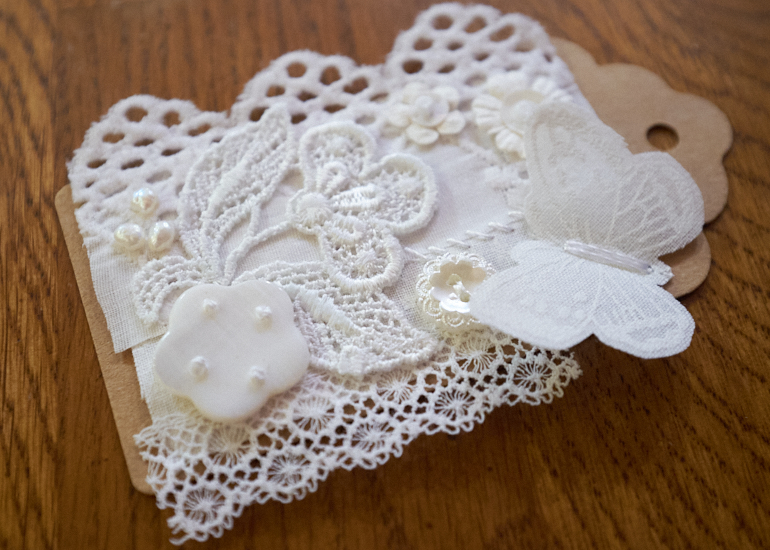 I found out about #52tagshannemade at the end of the second week this year, so I am a bit delayed but that gave me a great idea for a theme of messages on the back. I plan to summarize what was mostly consuming my life during each week of the year. Of course, the first week of the year was only two days long, so they were untarnished days of dreaming about a hopefully brighter year for us all and having a blank slate of new possibilities ahead.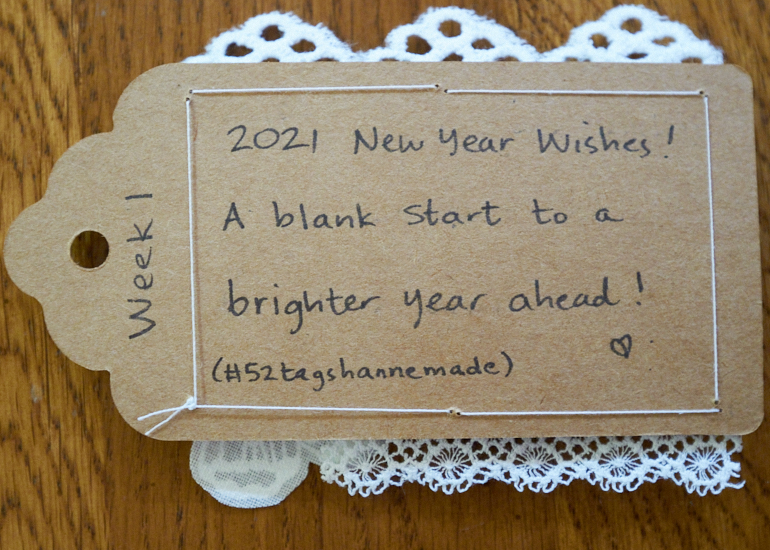 Let's look closer at it! I fussy cut a butterfly from a white-on-white printed scrap and used some satin threads to attach it only along the body. This let's it stand proudly off the rest of the tag. I added two small paper flowers with a sequin and bead each to hold them down. There is a decorative button poking up from under the wing. And I used a simple whipstitch to decorate where one scrap sat above the other.
I pulled out the lacey tablecloth a friend gave me many moons ago and fussycut out a floral motif. To one side is a scrap of decorate trim fabric with eyelets and to the other a small strip of lace.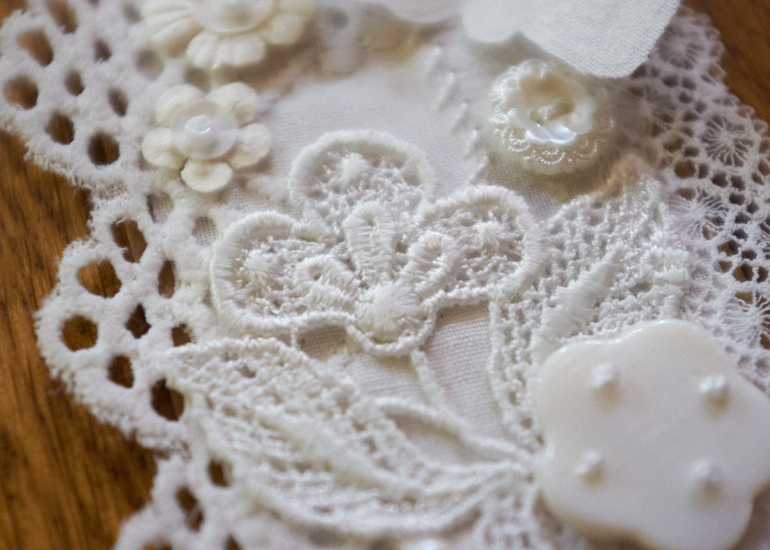 And on the bottom to weigh it down a bit visually, I attached a flower shaped shell button with colonial knots and a trio of little organic pearls.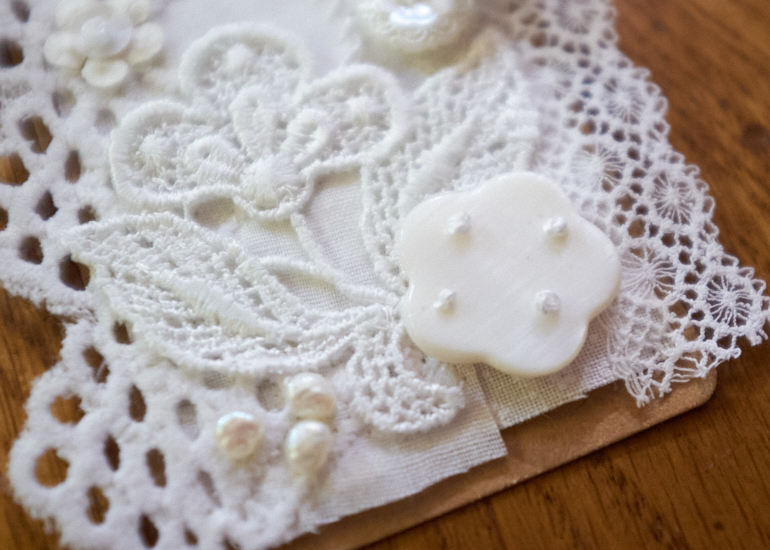 Week 2's theme is "Heart" so check back later to see what I came up with for that!