TextileArtist.org's seventeenth workshop was hosted by Ali Ferguson, who showed us a basic book binding technique so that we could make our own sketch books. I've always appreciated hand-bound books and was curious how to make them so this was a delight!
Also, about a month ago, I discovered the world of junk journals. (I fell in love with Roxy Creations through Rachel's friendship quilt video and traced her and her sister back to their other favorite craft of creating journals from random stuff.) I was eager to try this technique.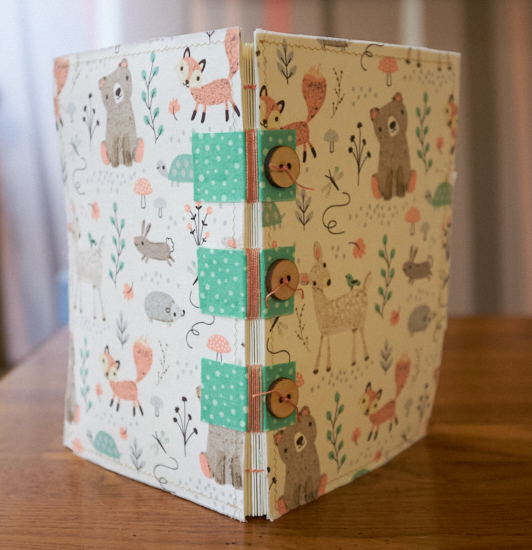 My sketchbook has seven signatures of three pages each. I decorated most of the pages with a scrap of this or that before I sewed them into the book. I used trims, ribbons, washi tape, and scrapbook paper as well as some snippets from the cover fabric. I also included a pocket, a heart-shaped paperclip, and two envelopes to stash items.
A bit of folded lace on the front cover works as a pencil holder, or just a tab to open it. I picked simple wooden buttons to secure the fabric tabs. I felt that matched the "woods" theme of the cute fabric.
This is my very first animated GIF, but I thought it would do better than posting all pages in a row. I did make the images small and decrease their color for a proper web-friendly file size, though, but I think you get the idea.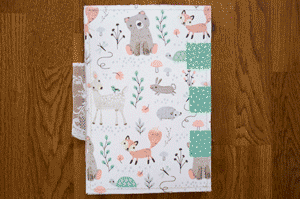 I did almost all the sewing by machine, by the way. The binding and the paperclip are the only things I did by hand. At first, I was very hesitant to put the cover cardstock with glue and fabric to the needle, but it worked out just fine!
This photo shows the paperclip, which works on both sides, and a pocket using scrapbook paper with a ribbon edge. The large white papers are vintage World Bond resume papers (25% cotton).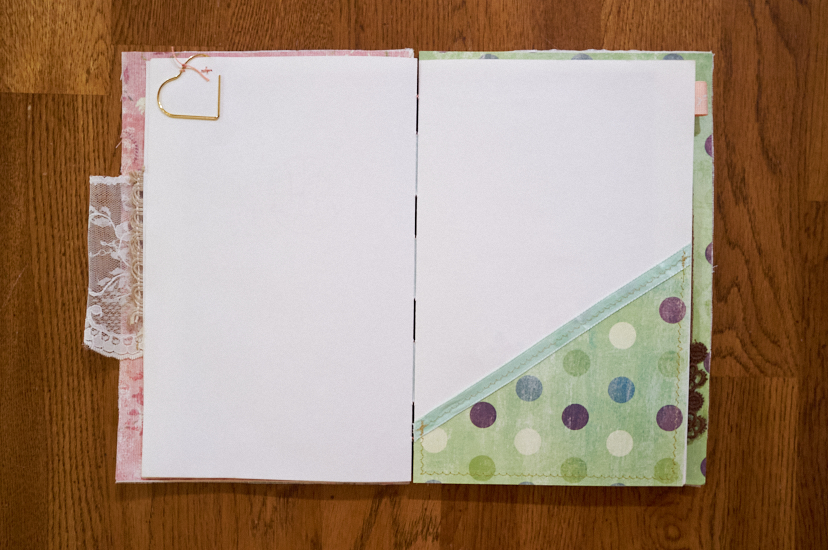 The picture below has my favorite page, because I like the look of old-timey beige and white lace. The beige papers are from a Doodle Pad by Carolina Pad and Paper Company that I've had since I was little. The sheer paper is vintage Eaton Air Mail paper (25% cotton).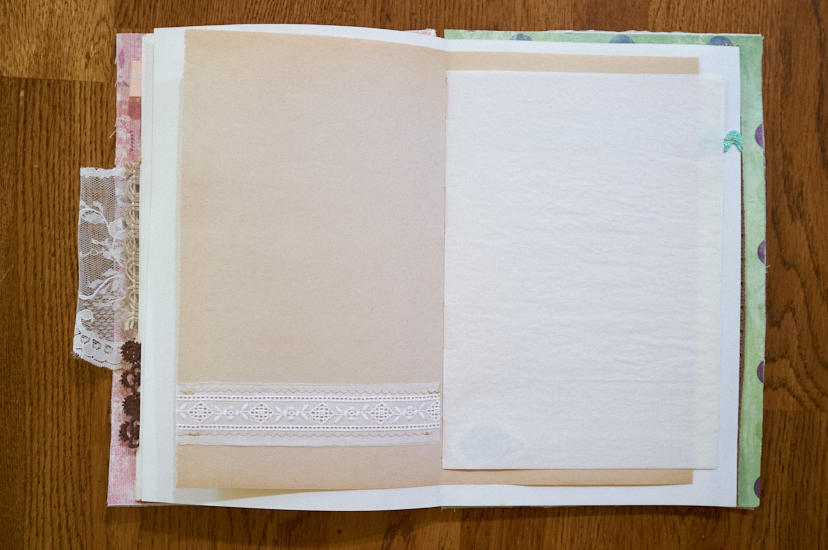 I added a small envelope before I realized that, due to its age, had sealed itself shut! I slit the top open, and then decided to add a little tag, a la junk journal style, which can be written on for a little secret treasure.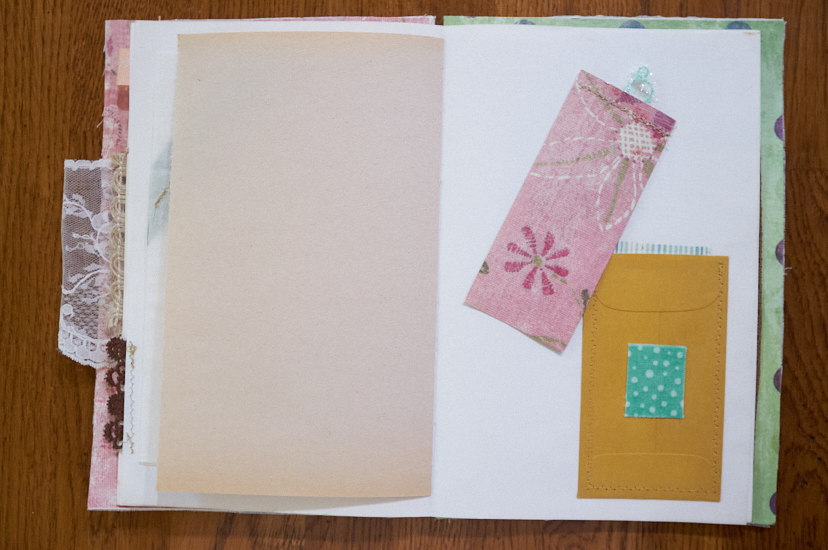 I was careful when I dug out the rest of my stashed vintage envelopes – this one was in perfect condition so I embellished it a little with a bit of lacey trim.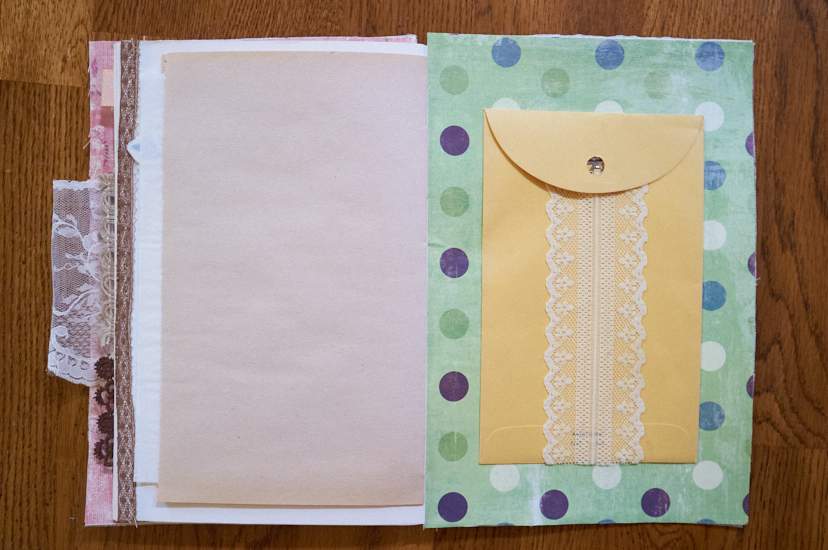 What is fun about making a book like this is that the possibilities are endless – both in creating the pages, but also in their use. Ali gave us heaps of ideas, and other members have shown what they plan for theirs. I imagine this one to be a photo album or a scrapbook of memories, but anything goes. I will be shipping this on to a long lost cousin, whom I hope enjoys it!