Shortly after making my first "Everything is better with" sign, I put this one in the queue. I gifted it to my sister-in-law, who contributed "sunshine" to my list.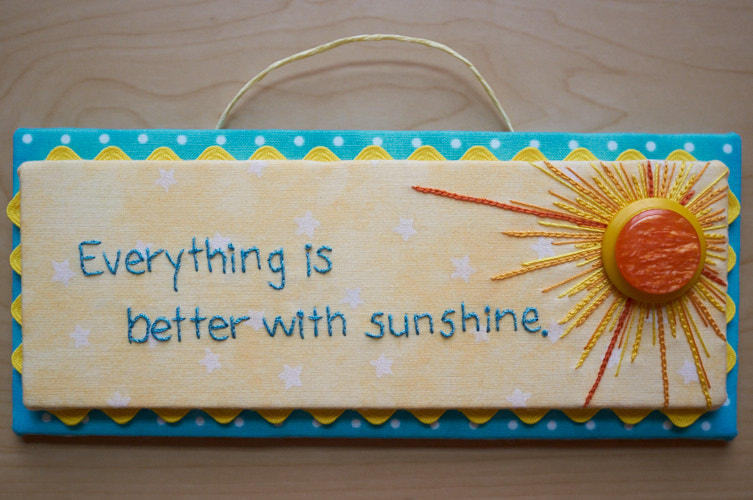 I wanted this to be light and "sunny", so taking inspiration from the sky, I chose a light yellow fabric with small white painted stars against a vivid teal-esque blue with white polkadots. The shades really "pop" each other! And per my M.O., I used stem stitch for the text, in the same shade of blue.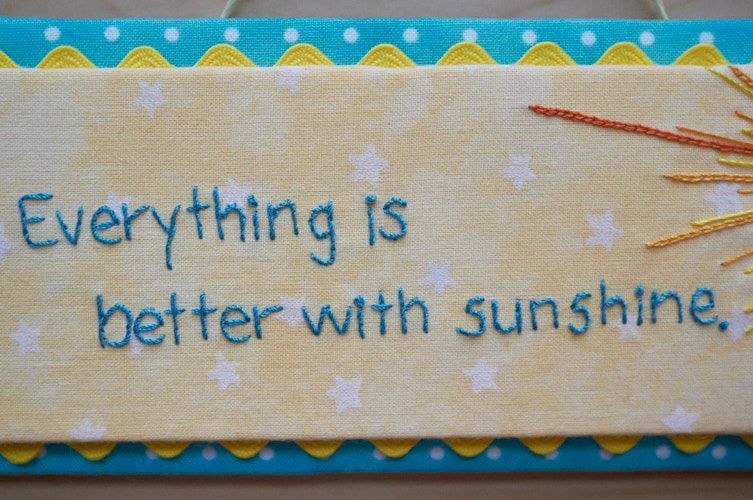 The sun rays are teeny chain stitches and straight stitches in about six different colors (yellows through oranges), topped off with a vintage button combo; the orange button has a nice texture that reminds me of fire! I used bright yellow ricrac to set off the front from the back, and a light yellow paper twine for the hanger. The back sports the same felt as in the original sign.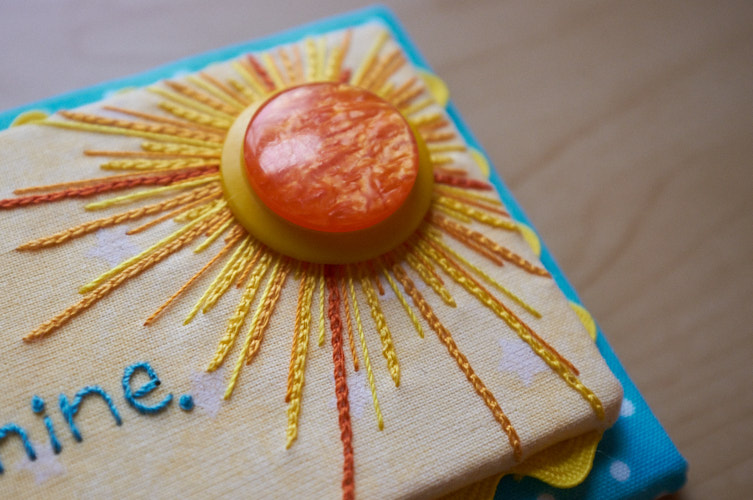 What I am learning for myself in all this is how much I love foamboard and thread with a twist! Because floss is what is widely available, and many embroideries do call for stranded floss, it is what my collection is mostly made of. However, the more I sew, the more I turn to my Sulky petites or pearl cottons instead. I have both of Sulky's petites dream assortments and the color choices are pretty stellar. I also have Coats & Clark's 50 pack assortment of dual duty quilting thread, and am always fascinated that I can find nearly the perfect color match for any of my fabrics when I need to hide a seam (I mention this here because I had just the right yellow and just the right blue on hand). Now, if only I had more foamboard… 😀