Amina at Stitch Floral graciously posted a free pattern she calls Snowflake Mandala. It looked Scandinavian to me, so I decided to try it in a bold red. I love how it turned out, so thank you very much, Amina!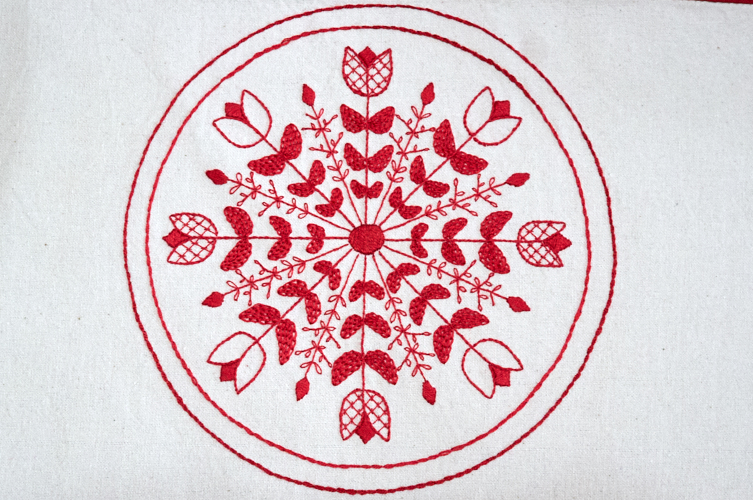 I chose a tea towel as my base and hid the back stitches by adding a sharp matching red ground cloth that doubled as binding.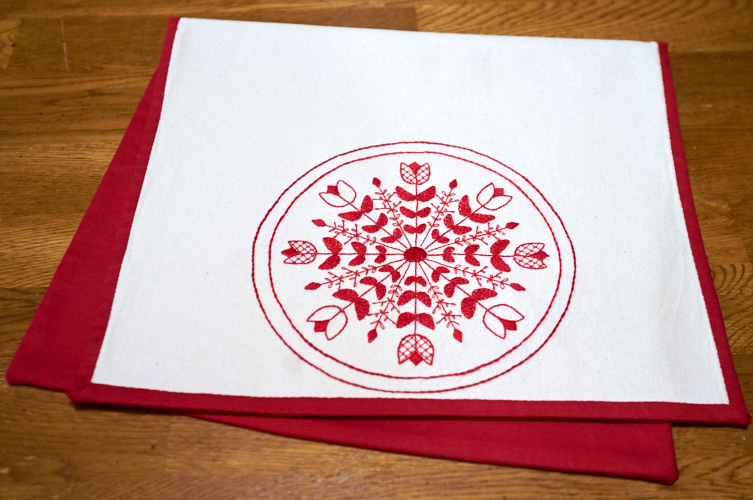 I think it turned out beautifully, and the design really lends itself to your own interpretation in stitch choices and color combinations. I tried to follow her design for the most part, but here are the stitches I chose: satin (diamond-like points and central circle), straight stitches couched at their intersection (every other flower), stem stitch (straight lines and flower outlines), and chain stitch (leaves, big and small).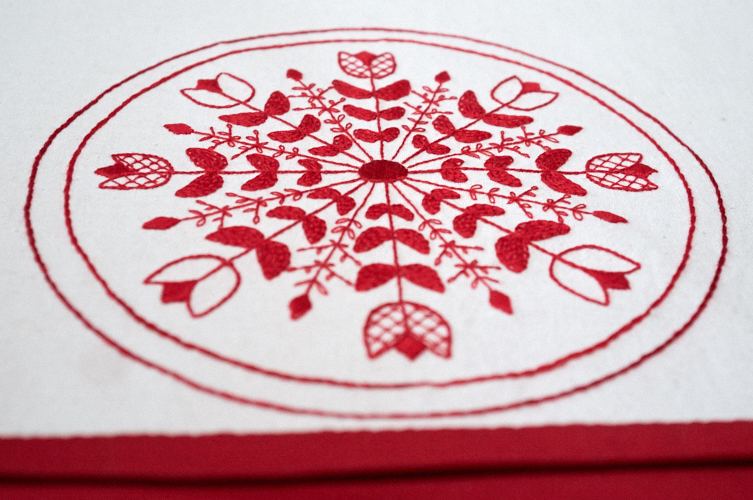 I will be giving it to my friend to sell in her Scandinavian shop (with Amina's permission, of course). I might not see the fun in making things with the sole purpose of selling them, especially because I know as a crafter I will never get paid a worthy wage for the time it takes, but I do appreciate the arrangement where I can test new ideas and recoup a little loss here and there:)