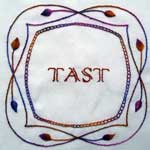 You've read about my idea for this here, right? Ok! See all completed TAST posts here.
Front and back as expected: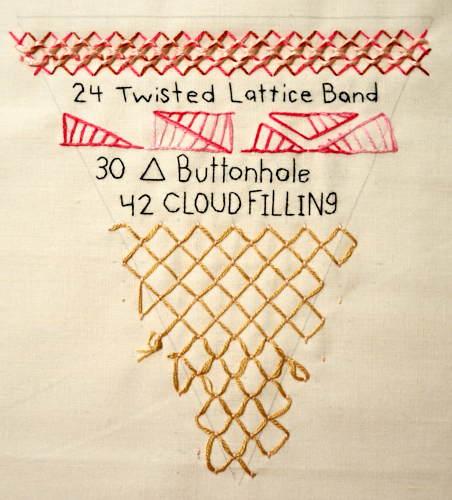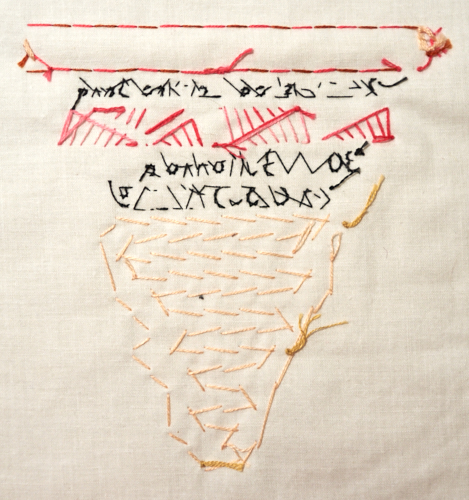 So, like the last few pennants, this one is obviously a collection of stitches. Here we have Stitch#24 Twisted Lattice Band. I really love the texture!

Stitch #30 Triangular Butthonhole Stitch – not my most creative experience, but it was not on my Buttonhole Pennant, so I had to add it somewhere.

Then Stitch #42 Cloud Filling. The top portion is what it looks like when the threads are pulled tight, and the bottom portion with softer tension. This is one of those stitches that would have worked better in perle cotton, but TAST became a mobile project, so I worked with what I had packed each time. (Maybe you noticed I stopped using beads early on!)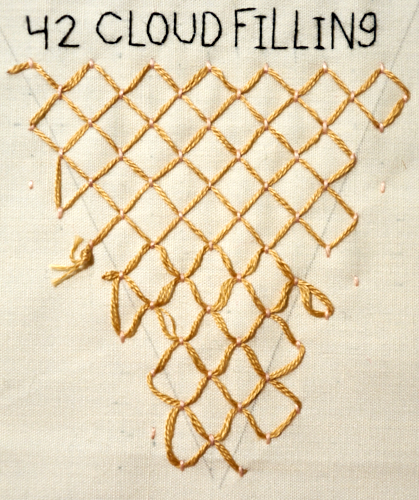 So close to being done with 2018 TAST! Yay!