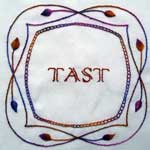 You've read about my idea for this here, right? Ok! See all completed TAST posts here.
Huzzah for another completed pennant! I fit six different stitches on this one. That means certainly that I am not exploring them as much as previous stitches, nor am I getting much practice in with each type, but regardless, they are being stored away in my brain, so it's all good!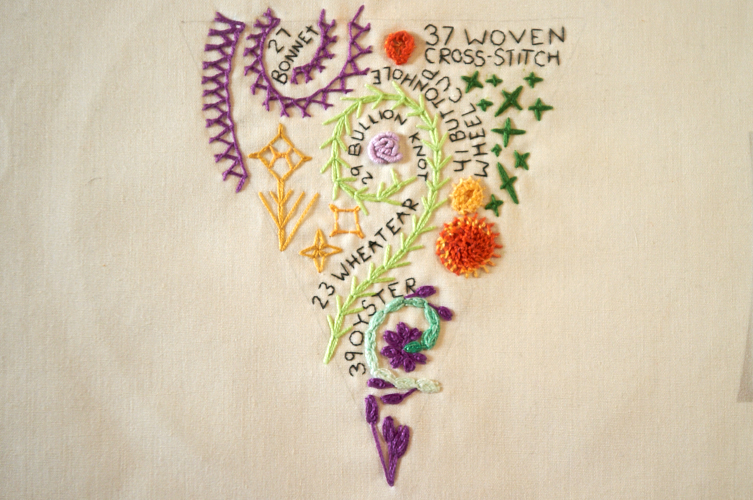 I've added Stitch #23: Wheatear Stitch (in both gold and green) and #29 Bullion Knot: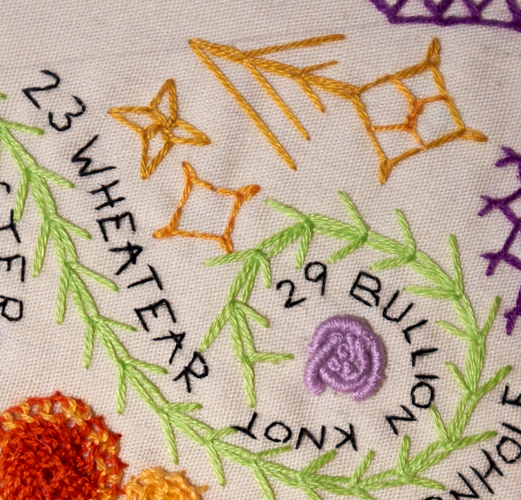 #27: Bonnet Stitch: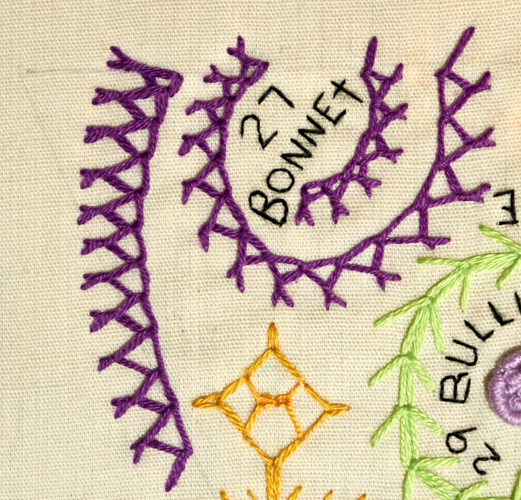 #37 Woven Cross Stitch, which is super cool if you want to do a starry sky I think: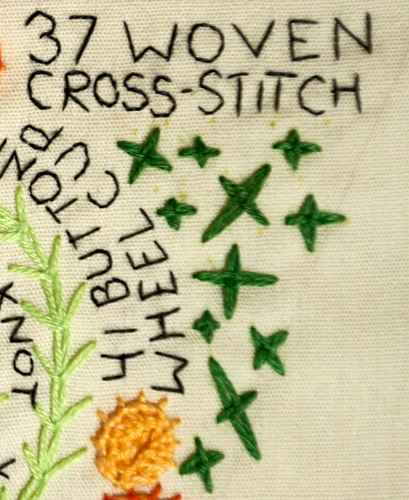 #39 Oyster Stitch (in purple and variegated green):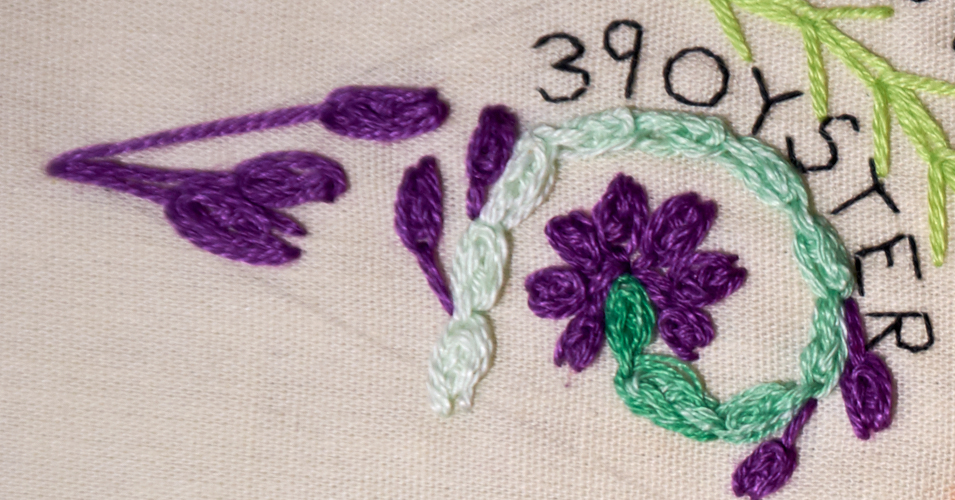 And #41 Buttonhole Wheel Cup – one I fully closed into like a little net (left), one is just a few rows that get smaller (center; would be useful to house a round object that can't be sewn directly to fabric) and one that is more like a tube though it is hard to tell in the image (right). I wanted to see the versatility of this one:

I've also noted that I can skip some of the stitches I've "missed" because, like before, some appear already on a few pennants of mine! That includes Stitch #35 Long Tail Chain: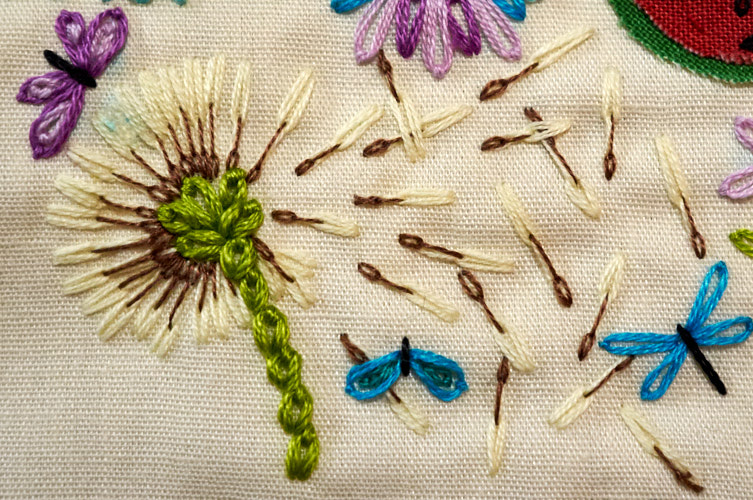 Stitch #38 Knotted Cretan Stitch:

and #44 Twisted Chain (or Rope) Stitch (most of the third row):

So as of today, I have eight missing stitches yet – but I am getting there! These include: #24 Twisted Lattice Band, #28 Half Chevron, #30 Triangular Buttonhole, #31 Vandyke Stitch, #32 Buttonhole Herringbone, #40 Woven Detached Chain, #42 Cloud Filling, and #43 Coral Stitch. Some of those were done on my butterfly pillow if you remember!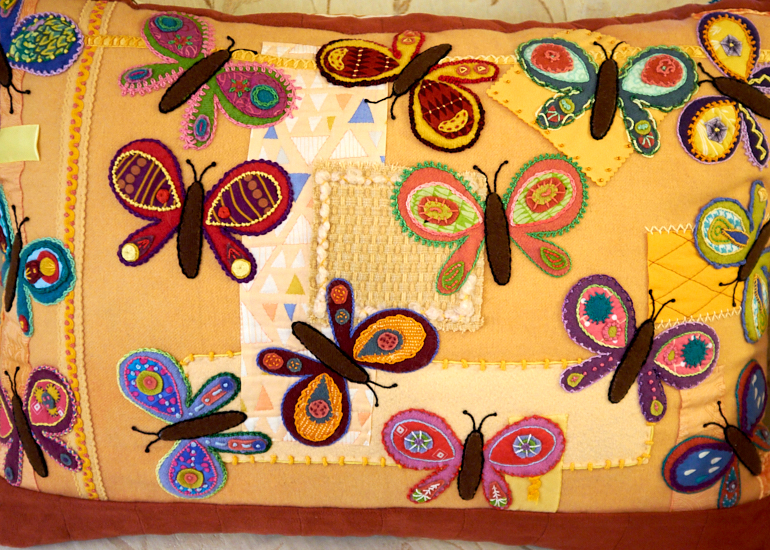 Hope you're staying warm!