I have a cold. I say this because I did not go to work anywhere this week, and work is where I left my TAST supplies, so you know what that means – I didn't do any TAST and now I am another week behind! Oi!
I haven't felt well so I've mostly laid around watching TV shows and napping, but I did have moments of energy to do something productive. I've almost completed something I started May of last year! I'm doing it as part of my embroidery guild's "UFO" challenge – to complete an "unfinished object" that was started prior to this year by our meeting in November. Because all I need to do now is one little thing, I'll save the good photos of it for a separate post, but here is a teaser: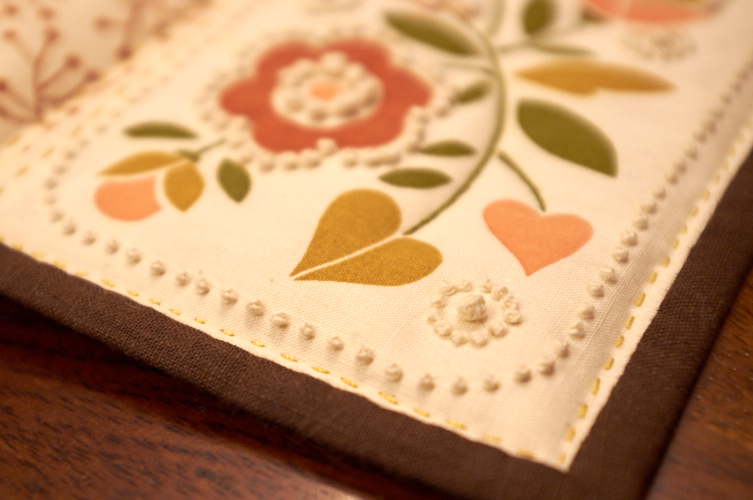 And my BCQC block now has ribbon embroidery! Very little left to do here, as well. I already signed up for the next course!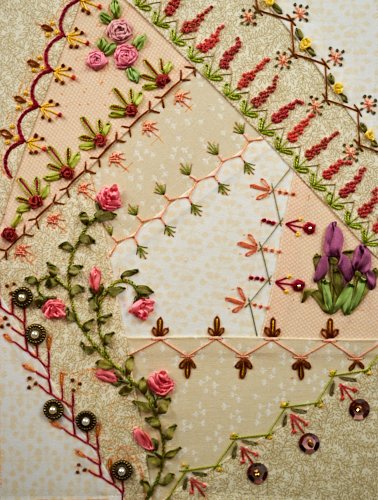 Stay healthy out there.