An embroidery whirlwind blew through town this weekend and I finished up my raccoon embroidery. I had so much fun figuring out what stitch to use and how to solve problems along the way! I didn't even mind – at all! – re-doing some sections. And bonus, I learned some tips to avoid problems the next time. I haven't decided how to finish this project. I've got some ideas swirling around but for now she will live in a hoop.
So here she is, Mabel the Raccoon: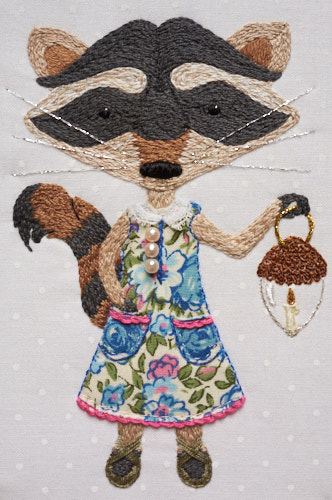 Mabel lives in a little forest town with some other critters. I hope to introduce them to you some day! Until then, I draw your attention to the different textures, like her head versus the inner part of her ear: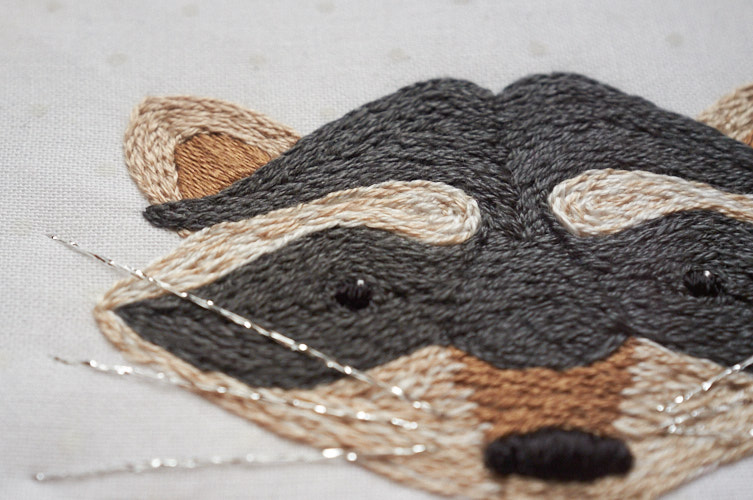 Here is a slightly different angle of Mabel's face where you can better see that her eyes and nose also stand out.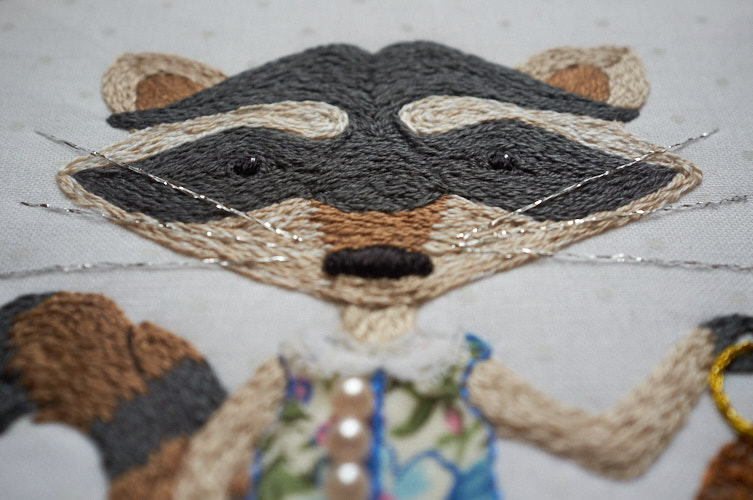 Her whiskers look lovely, no?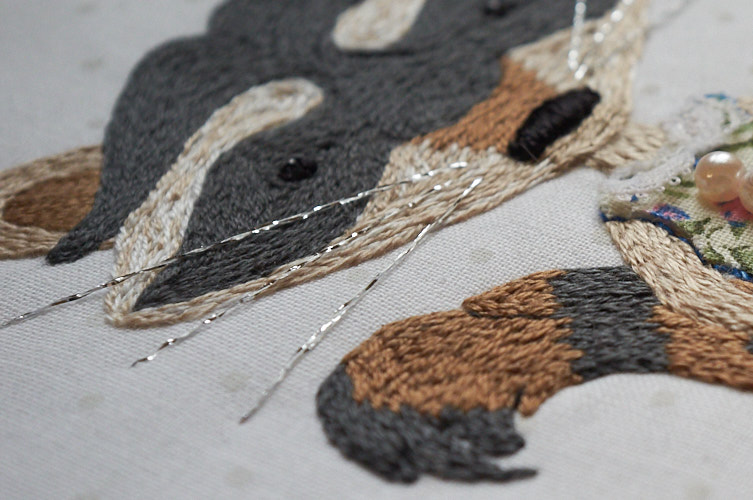 Mabel's hand sits in her little pocket and her tail is held proudly behind her. The dress is sweet with its collar, buttons, and trim.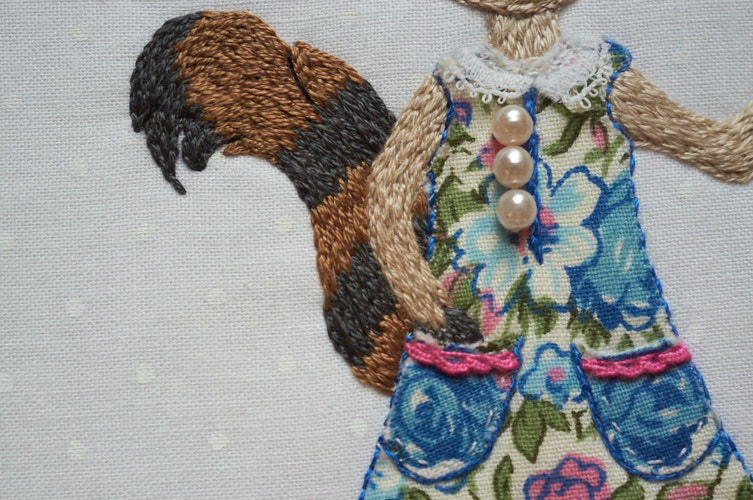 I am super proud of this little acorn lantern! I absolutely adore the effect of the textures.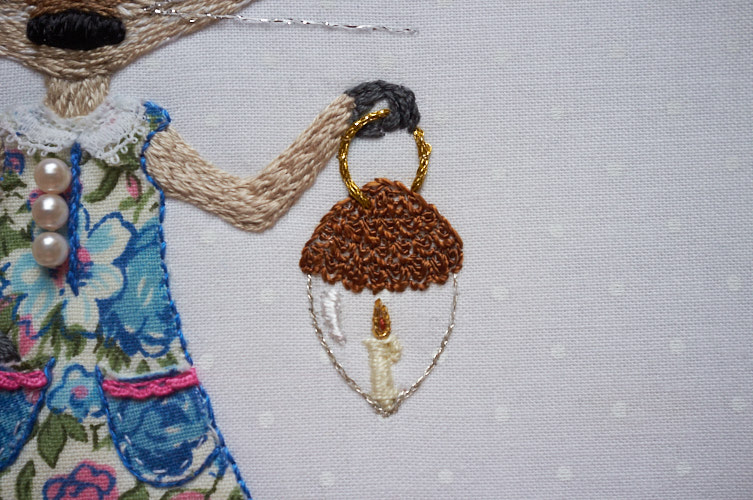 A few mistakes still remain on this piece, and the legs/sandals are one of them. I was just super stoked to try out my sandal idea before I stitched her legs. Oopsie.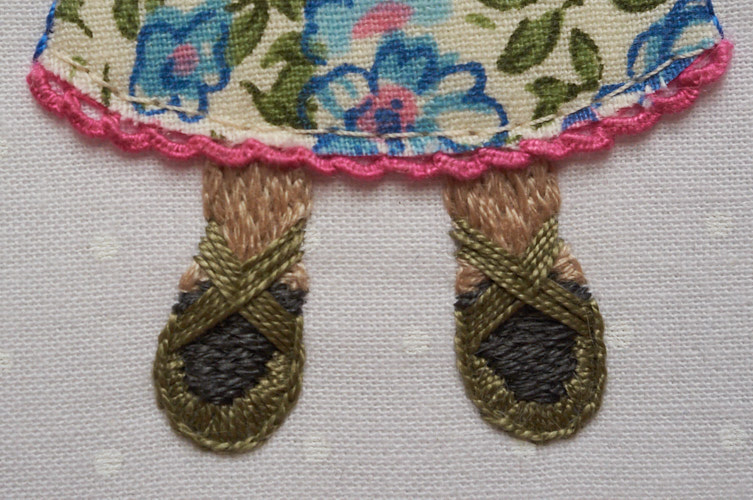 I am considering turning Mabel into a raccoon embroidery pattern for others to try. Any thoughts on that? Seriously – I'd like to know! 🙂