I fell off the bandwagon with this set. I didn't do a single one on the day of – I blame the kitty drama and extra hours at the office! I know that the whole philosophical point of the 100 Day Project is to simply Do ___ each day, but the way I look at it is that there'll of course be a habit-forming learning curve and, also, as long as I catch up, the practice is getting done. Not ideal, but no harm, no foul!
21.  About monthly, Boy runs an RPG campaign, designed by him and two others and the rest of us act as play-testers and generally just have a good time together with yummy food.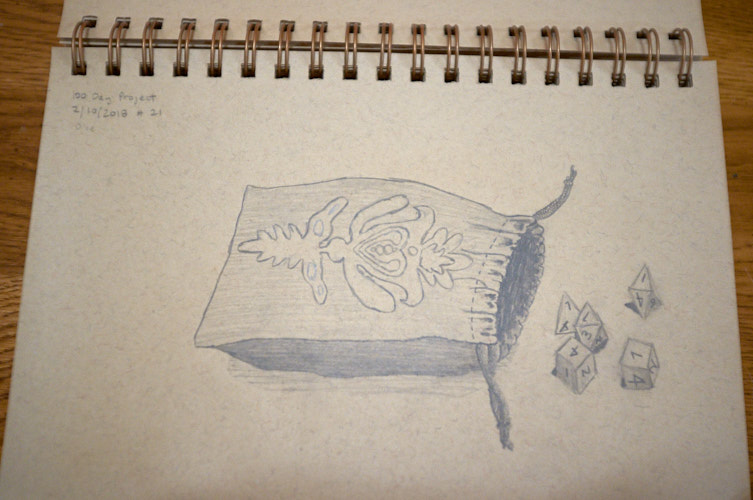 22. I was quite happy to get the quilt top put together! I had begun fearing I may become so behind I wouldn't finish it in time. I have it scheduled to quilt this week and then all I'll have left to do is binding. I think I'm good!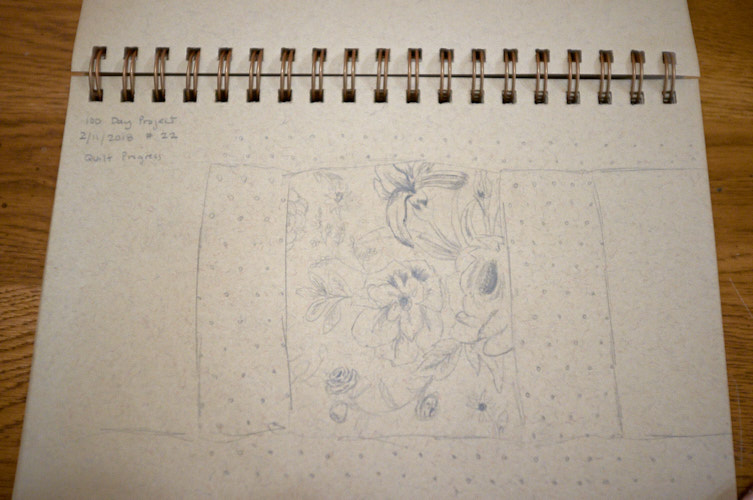 23. I don't really care about the iPhone brand specifically and I hardly use it to its full capacity (I don't even check email on it and have most of its notifications turned off). But, this day found me chatting with my friend from Peru, and I was just happy I have that possibility. It's pretty neat to have knowledge of the world pre-cell phones and then seeing how they've evolved (and pretty scary to see addicts and usage by young children).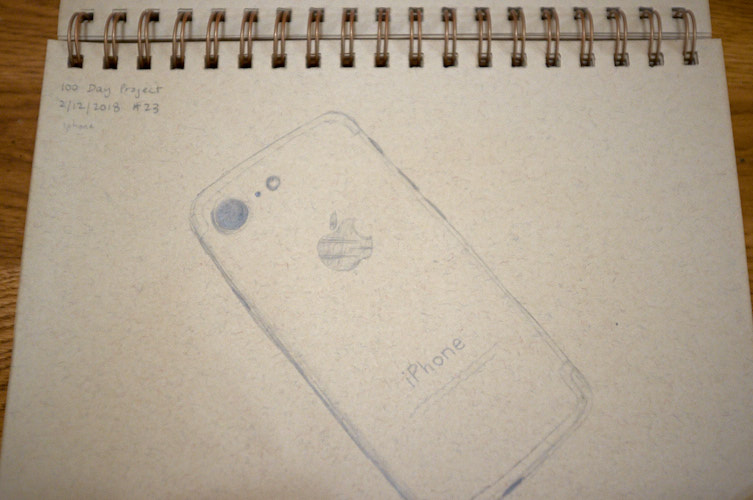 24. I'm no photographer and never will be, but since I inherited Boy's old one, I know my blog has gained an advantage. I do need to work on taking photographs of drawings though. My house is  as bright as a candle-lit cave in the winter so that's part of the problem, I know. The other part? I just don't like taking photos!!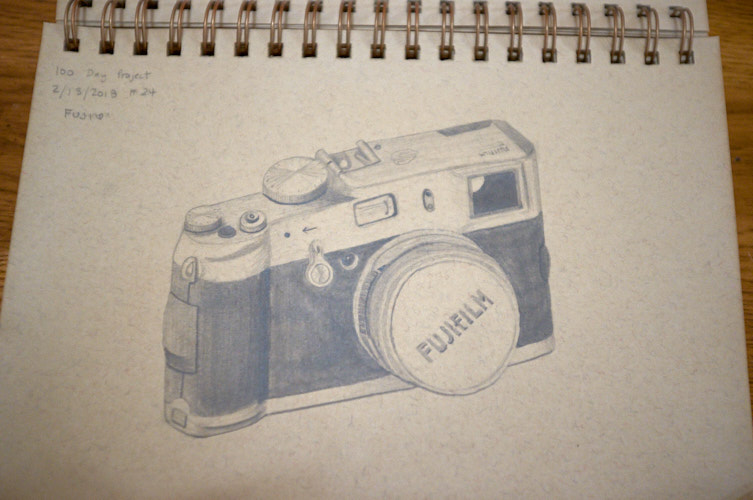 25. This is the day we took Maya down to Purdue to fix her breathing woes. While they did not return her as good as new like we hoped, she is better and at least now has a diagnosis: nasopharyngeal stenosis (that was complicated by a snot rocket). It means her airway between the nose and throat is shrinking in size and that's gotta get fixed! I'm super glad Purdue is within driving distance and knows what they are doing.